–
Russia's Federal Antimonopoly Service: Teva's refusal to supply Copaxone is neither justified economically nor technologically.
–
Please help us out :
Will you offer us a hand? Every gift, regardless of size, fuels our future.
Your critical contribution enables us to maintain our independence from shareholders or wealthy owners, allowing us to keep up reporting without bias. It means we can continue to make Jewish Business News available to everyone.
You can support us for as little as $1 via PayPal at office@jewishbusinessnews.com.
Thank you.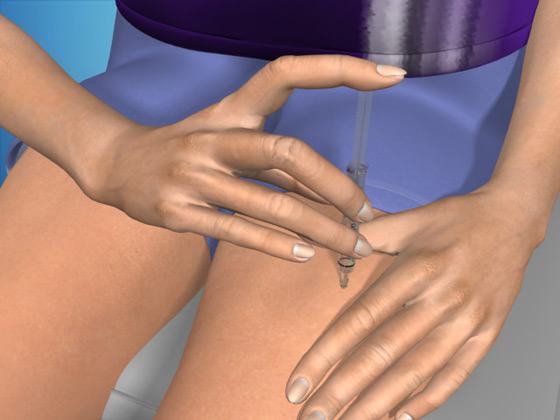 Teva's  Copaxone
–
/By Shiri Habib-Valdhorn and Ilanit Hayut /
Reports in Russia says that Teva Pharmaceutical Industries Ltd. (NYSE:TEVA; TASE: TEVA) has unilaterally halted production of Copaxone for the Russian market, a move that has infuriated the Russian authorities. Copaxone sales in Russia reportedly total $500 million a year. There is no clear reason as to why Teva has stopped the supply, as alleged by ussia's Federal Antimonopoly Service (FAS). Teva denies the report, saying, "Teva is fully committed to its patients in Russia, Ukraine, and Kazakhstan. The supply of the medication in these countries has never been halted.
In response to Teva's move, on Monday, the FAS issued a warning to Teva to stop actions (omissions) that have signs of violating the antimonopoly law. Such a breach could expose Teva to fines and legal proceedings. The FAS states, "Copaxone Teva is used for treating multiple sclerosis (a disease classified by law into a category of rare diseases) and has no analogues."
The FAS says that is its second warning to Teva. The first warning was issued in August, after Teva unilaterally halted the supply of Copaxone. Teva resumed deliveries in response to that warning.
The Russian authorities take a severe view of Teva's conduct. "The decision of its producer to refuse supplying the medicine makes it impossible for the state to provide medicines to the patients with multiple sclerosis under the '7 Nosologies' federal state program and threatens people's health and life, " said FAS Deputy Head Andrey Kashevarov.
The FAS says that Teva's refusal to supply Copaxone is neither justified economically nor technologically. Its conduct is liable to harm the company's reputation and could damage its future activity in Russia, especially in view of the fact that the distribution of treatments for multiple sclerosis and life-savings drugs is managed through Russian Ministry of Health auctions.
Teva sells Copaxone in Russia through Biotek Interregional Pharmaceutical Production-and Distribution Corporation. Teva supplies the medicine in bulk, and Biotek handles the final production, commercialization, and storage, sale and distribution in the Russian Federation.
Sales of Copaxone, Teva's flagship product, peaked at $4 billion in 2012. Teva views Russia as an important market and the company has a strong position in it. "We are currently one of the largest pharmaceutical companies in Russia, " said Teva in its annual financial report for 2012. Teva sells 130 generic, over-the-counter, and original drugs in Russia.
Life-saving drugs like Copaxone are included in the Russian government's list of drugs eligible for insurance indemnification and government financing. These products are subject to Ministry of Health auctions, where the price is set. These auctions have affected Teva's revenue in Russia in recent quarters. In 2012, its revenue rose 14% (21% in ruble terms) over 2011. The growth is mainly attributable to strong Copaxone sales, after auctions in 2012 included the delivery of inventory for part of 2013.
Teva reported a sharp drop in sales in the "rest of the world" category, which includes Russia, for the second quarter of 2013. Teva attributed the drop to the "timing of Copaxone auctions". When Teva halted Copaxone deliveries to Russia in August, this was ahead of an auction.
Copaxone sales are projected to fall in the coming years as oral treatments for multiple sclerosis enter the market (Copaxone is delivered by injection), and expiration of the drug's patents in 2014-15, which will allow the introduction of generic versions. Credit Suisse forecasts just $400 million in Copaxone sales in 2019 a tenth of the sales in 2012.
Published by www.globes-online.com