–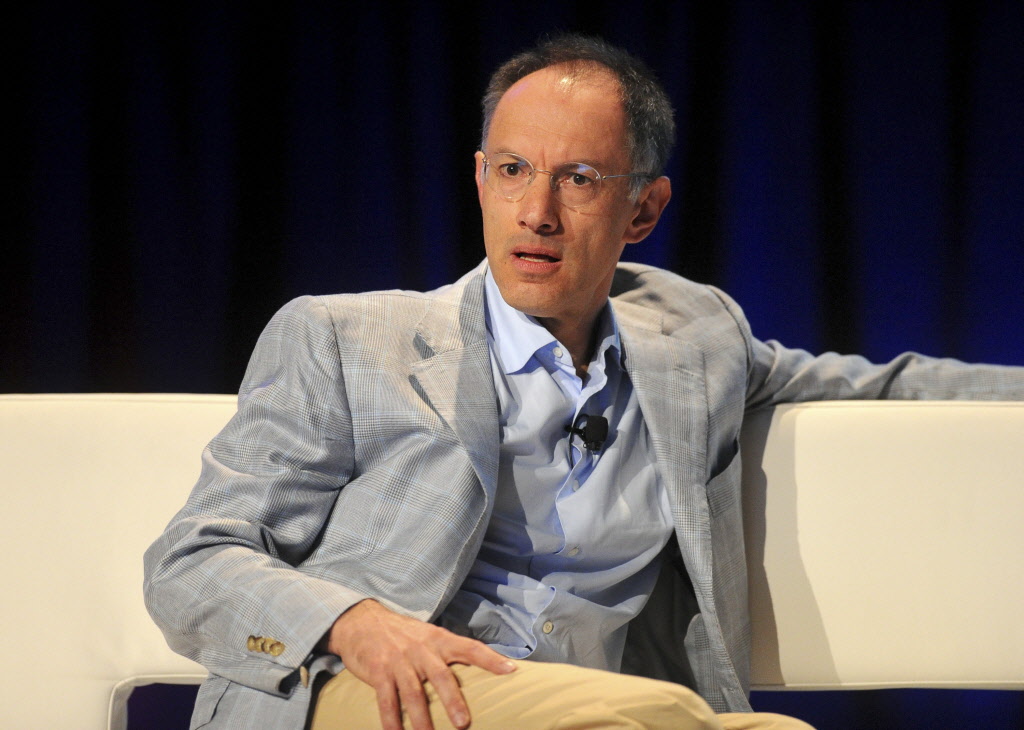 Michael Moritz / Getty
Please help us out :
Will you offer us a hand? Every gift, regardless of size, fuels our future.
Your critical contribution enables us to maintain our independence from shareholders or wealthy owners, allowing us to keep up reporting without bias. It means we can continue to make Jewish Business News available to everyone.
You can support us for as little as $1 via PayPal at office@jewishbusinessnews.com.
Thank you.
–
Yesterday, metadata airline price comparison shopping website Skyscanner announced that the international venture capital firm Sequoia Capital is taking a minority investment in the company. While the size of the investment is not disclosed it is understood to actually be one of the largest Sequoia has made in any company to date.
Founded in 2003 the company's largest outside shareholder remains Scottish Equity Partners of Edinburgh after they made an initial seed investment of US$4 million in 2007. Indeed the company had earlier moved its head office and primary development operations to Edinburgh shortly after its' founding. Until now the company's founders have retained the majority holding, which may or may not have not changed after yesterday's announcement.
The company was founded by current CEO Gareth Williams, who commented on the deal "Sequoia Capital's investment in Skyscanner brings us a depth of experience drawn from a pantheon of tech brands. We want to provide comprehensive and inspiring answers to travellers worldwide for all aspects of their trips. We intend to offer our users more of the great technology and functionality they're already familiar with."
Sir Michael Moritz, Chairman of Sequoia Capital, will now go on Skyscanner's Board of Directors to represent Sequoia, and he said… "Much remains to be done to make mobile and online travel easier for consumers from Accra to Zagreb and Skyscanner is paving these paths. Skyscanner's success in helping people find the world's most accurate flight information is just the beginning of what's possible. Skyscanner is one of the best technology companies ever to come out of Europe and is already a leading global player. Our job is to help take its current success a step further. Founders and CEOs like Gareth Williams are part of an extremely rare species with talents that most of us yearn for but don't possess."
Skyscanner has grown rapidly in the last three years alone, with revenues increasing from about US$5 million then to over US$50 million last year. The company now has over 30 million visitors to the site each month, and has also been profitable since 2009.
Their sales are also gaining traction from the increasing trend for people to search for the best price for plane tickets on their smartphones, which could also end up as the dominant form of search. The Skyscanner search app for smartphones has so far been downloaded more than 20 million times, with 250 million mobile searches on the platform already. All major mobile operating systems are covered, with most searches of course taking place on Android or iOS apps.
Skyscanner has now made a deal with China search engine giant Baidu to provide them with travel and flight information, according to the Daily Telegraph. Competitors include Kayak, in which Sequoia had previously made, and subsequently sold an investment, and which was acquired by Priceline, and CheapOair which is the industry leading such site at the moment, with Skyscanner chasing hard behind them. The opportunity is a wider one in fact as there is scope for everyone to enlarge their travel offering in a manner that attracts consumers, rather than turns them off if they are too complicated, inflexible or unresponsive.
Skyscanner itself has recently already purchased Fogg, a Barcelona-based company that makes internet hotel search simpler and faster, competing with others such as Hotel.com. This is a significant step in Skyscanner's strategy to expand its travel offering, including the launch of a new, powerful and proprietary car rental engine which it has also built from the ground-up. This would complete the initial trinity of flights, hotels and car rental that forms the basics of a comprehensive package for a travel site to offer. The fun part will be to see where they take it next, and the money from Sequoia will undoubtedly help. Skyscanner have also been smart in resisting an IPO at this point in time, which would have been a viable alternative for them to consider. If their strategy succeeds their eventual IPO could well have a much bigger number attached.
GARETH WILLIAMS has a Welsh name but was born in Norwich and had an international upbringing, spending time in both Switzerland and Canada, where he learned to ski. He studied mathematics and computing at Manchester University, where he met Skyscanner co-founder Bonamy Grimes. He began his career as an IT trainer, then spent the ten years prior to Skyscanner as an independent IT contractor. He moved to Scotland in 2004 to marry his fiancée, Lisa. They have two sons.
MICHAEL MORITZ is a Welsh venture capitalist with Sequoia Capital in Menlo Park, California in Silicon Valley, a former member of the board of directors of Google and a philanthropist and writer. He was also knighted by the Queen in 2013 as a KBE.
He was born in Cardiff and attended the Howardian School in Cardiff before moving earning a history BA at Christ Church College Oxford. He later received an MBA from Wharton in 1978 which he attended as a Thouron Scholar.
Moritz joined Sequoia in 1986 after working for Time magazine as a reporter, writing a book in 1984 about Apple entitled "The Little Kingdom: the Private Story of Apple Computer", and co-authoring "Going for Broke: The Chrysler Story" (with Barrett Seaman, Time's Detroit bureau chief). After leaving Time, Moritz initially co-founded Technologic Partners, a technology newsletter and conference company before moving to Sequoia. As a partner at Sequoia, he has invested in some of Silicon Valley's biggest companies, among them Google, LinkedIn, Yahoo and PayPal.
Michael Moritz has a net worth of US$2.2 billion according to Forbes billionaires list as at September 13, and ranks number 234 on their richest Americans list. In his favour he is an avid supporter of Manchester United football club.
In 2009, 25 years after the original Michael Moritz published a revised and expanded follow-up: "Return to the Little Kingdom: How Apple and Steve Jobs Changed the World".
He lives in San Francisco with his wife and two children. In May 2012 he announced that he was diagnosed with a rare, incurable medical condition and would step back from his day-to-day responsibilities at Sequoia Capital while also being elevated to the position of Chairman of the firm.
–