–
Teva Pharmaceutical Industries Ltd. has chalked up a victory in the UK against Mylan Inc., stating that their Copaxone patents are valid through May 2015, after losing a similar court case in the US.
–
Please help us out :
Will you offer us a hand? Every gift, regardless of size, fuels our future.
Your critical contribution enables us to maintain our independence from shareholders or wealthy owners, allowing us to keep up reporting without bias. It means we can continue to make Jewish Business News available to everyone.
You can support us for as little as $1 via PayPal at office@jewishbusinessnews.com.
Thank you.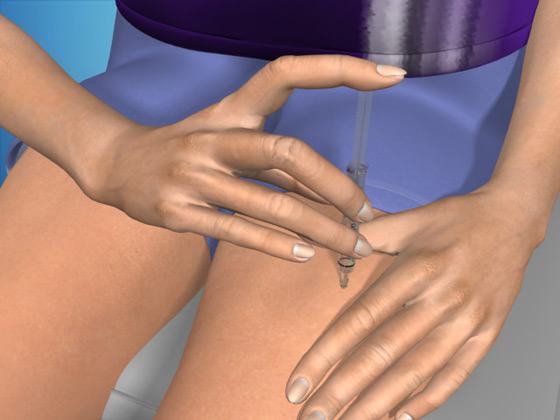 –
/ By Gali Raz /
Teva enjoyed a better day at the Court of Appeal for England and Wales situated in central London that they did on Friday, at the US Court of Appeals for the Federal Circuit. This time around the UK Court of Appeal ruled in favor of Teva, upholding the validity of their claims, allowing them to retain their patent on Copaxone patent until May of 2015, dismissing an appeal to the contrary by pharmaceutical giant Mylan's UK subsidiary Generics [UK] Ltd.
The UK result was undoubtedly more satisfactory  to Teva than that which they received in the United States, where the Court of Appeals decided in favor of both Mylan and Sandoz to ascertain that Copaxone's patents were only valid until May 2014. With that ruling going against them Teva will have no option but to sit back and watch a generic version of Copaxone being released in the US in the coming year.
Developed for the treatment of multiple sclerosis, Copaxone is regarded as being Tea's flagship product, as well reportedly responsible for than 50% of the company's profits. On the news of that particular reversal Teva's share price dropped by 2% on the New York Stock Exchange experiencing a similar fate in later on the Tel Aviv Stock Exchange (TASE). As yet no effects have been felt in share value as a result of the decision of the English court.
According to Teva president and CEO Dr. Jeremy Levin, the decision upholding the patent strengthens Teva's exclusivity of Copaxone in the UK until at least the date of the patent expiry is indeed encouraging. It will mean that thousands of patients in the UK and elsewhere who are dependent on the Copaxone for relief in relapsing-remitting multiple sclerosis, will be able to enjoy its benefits at least until its patent expires in 2015.
Teva have already announced their intention to appeal against the US appellate court decision, putting up the argument that any generic version of Copaxone should be required to undergo full clinical trials before obtaining US Food and Drug Administration (FDA) approval. The company claims that due to the extreme complexity of the formula, other pharmaceutical companies are liable to find it extremely difficult to develop a drug with similar relief giving properties to multiple sclerosis sufferers as Copaxone.
According to pharmaceutical industry observers, carrying out such trials allowed to take a number of years, thus delaying competition to Copaxone. At the same time any long-term delay would also provide Teva with some valuable time. Time that would allow them to transfer the treatment of MS sufferers to their more recently developed a Copaxone 40 mg version, which is due to be launched in the early part of 2014. Treatment using the 40 mg version of Copaxone will require thrice weekly injections, instead of the daily injections entailed by users of the current version.
In addition Teva will be able to enjoy the potential benefits of  their 40 mg version of Copaxone, which, once approved , will enjoy patent protection until 2030.
In a statement released immediately following the US appellate court ruling, Teve stated that the complexity of Copaxone, unpredictable differences between a proposed generic product and Copaxone could lead to immunogenic effects in patients. "The inability to fully characterize the active ingredients of the product leads many experts to believe that the only way to ensure the safety, efficacy and immunogenicity of any purported generic version of Copaxone would be through full-scale, placebo-controlled clinical trials with measured clinical endpoints (such as relapse rate) in relapsing-remitting multiple sclerosis patients." The statement wound up.