–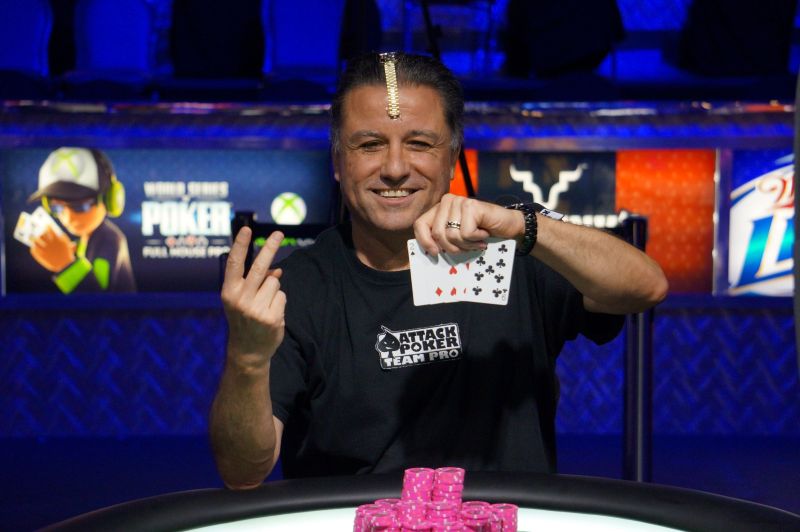 Eli Elezra Wins 2nd Career Bracelet At WSOP 2013
–
Please help us out :
Will you offer us a hand? Every gift, regardless of size, fuels our future.
Your critical contribution enables us to maintain our independence from shareholders or wealthy owners, allowing us to keep up reporting without bias. It means we can continue to make Jewish Business News available to everyone.
You can support us for as little as $1 via PayPal at office@jewishbusinessnews.com.
Thank you.
/By Alan Gallindoss /
Eli Elezra won the World Series of Poker event number 59 and his second championship "bracelet", in a $2, 500 2-7 Lowball Fixed Limit Triple Draw Event. A host of big poker-playing names were in contention, including Daniel Negreanu, Michael Mizrachi and David Chiu who all had a shot to win the title with just 10 players remaining heading into the final day. The final result was Champion Eli Elezra $173, 236, 2nd Place Daniel Negreanu $107, 055 3rd Place Brian Brubaker $70, 743
Eliahu Ilan Elezra is an Israeli professional poker player and businessman, who lives in Las Vegas. He began playing poker when he was injured in the iSraeli army. Before moving to Las Vegas, Elezra spent several years working in Alaska, prior to starting his career as a professional poker player.
In 2004, Elezra won the World Poker $10, 000 no limit hold'em event at the 2004 Mirage Poker Showdown, where he won $1, 024, 574. Elezra has played in "The big Game" in Las Vegas for many years. In 2009, he appeared on several episodes of Poker After Dark along with Doyle Brunson and Gabe Kaplan.
Elezra won his first World Series of Poker in 2007 defeating Scotty Nguyen heads-up. Before the event Elezra had also made a side bet with Barry Greenstein laying 10:1 odds that he would win a World Series bracelet in 2007. He bet $25, 000 and collected $250, 000, resulting in more money than the first place prize in the event that he won. According to Wikipedia as of 2012, his total live tournament winnings exceed $2, 100, 000. His 25 cashes at the World Series of Poker account for $692, 290 of those winnings.
The World Series of Poker is a series of poker tournaments held every year in Las Vegas and, since 2005, sponsored by Caesar's Entertainment. It dates its origins to 1970, when Benny Binion invited seven of the best-known poker players to the Horseshoe Casino for a single tournament, with a set start and stop time, and a winner determined by secret ballot.
The winner of each event receives a World Series of Poker bracelet and a monetary prize based on the number of entrants and buy-in amounts. Over the years, the tournament has grown in both the number of events and in the number of participants. Each year, the World Series culminates with the $10, 000 no-limit hold'em "Main Event, " which, since 2004, has attracted entrants numbering in the thousands. The victor of the Main Event receives a multi-million dollar cash prize and a bracelet, which has become the most coveted award a poker player can win. The winner of the World Series of Poker Main Event is considered to be the World Champion of Poker.
Elezra hit his draw against Chiu to knock him out in fourth and Negreanu eliminated Brubaker in third to set up a heads-up battle between two of the mixed-game's best. Negreanu began with a slight lead, but Elezra found his groove quickly to take command of the match. On the final hand, Elezra stood pat after the second draw holding 9-8-6-5-2. Negreanu opted to draw one and Elezra huddled behind his opponent for a mutual sweat of the final card. Finally, Negreanu revealed a king, giving him K-8-6-4-3 and Elezra the title.
"I love poker. I love the people. That's why I love the game, " said Elezra. "I like to talk to the people, tease the people, and enjoy the game. That's the way it should be. Like I did with Daniel (sweating his last card). Some people would not like that. But that's part of it, for me."