–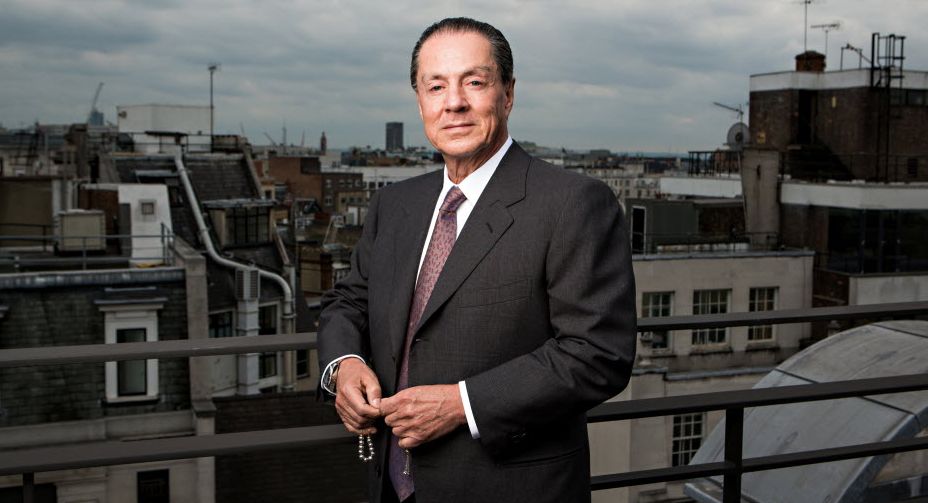 Eyal Ofer /Bloomberg
Please help us out :
Will you offer us a hand? Every gift, regardless of size, fuels our future.
Your critical contribution enables us to maintain our independence from shareholders or wealthy owners, allowing us to keep up reporting without bias. It means we can continue to make Jewish Business News available to everyone.
You can support us for as little as $1 via PayPal at office@jewishbusinessnews.com.
Thank you.
 –
/By Niva Goldberg/
Britain's Tate Gallery is a treasure chest of British and international art from the sixteenth century to the present day. The Tate announced last week that it is to receive a major donation of about US$15 million from the Eyal Ofer family foundation.
The Tate has four gallery sites altogether, the main two of which are in London. The original building on Millbank beside the River Thames houses much of the gallery's traditional collection of British art, whilst the Tate Modern holds all their collections of modern art. It is situated in a converted power station across the river from the old gallery and is one of the most famous landmarks now in London today.
The purpose of the gift is to support completion of the new development now underway at the Tate Modern, which holds all the Tate's modern collections. Tate Modern's development, to be completed in 2016 at the latest, will be Britain's most important new building project for art and culture since the creation of the British Library in 1998. It will increase Tate Modern's size by 60%, adding approximately 230, 000 square feet of new space. The Ofer Family Foundation's gift brings the total raised so far to 85% of the a[proximately US$320 million capital cost.
–
 Tate Modern art  Gallery / Wikipedia
–
The donation will contribute to the expansion of one of London's most visited cultural attractions and will reinforce London's leading position as a global centre of contemporary art. Tate Modern will name the exhibition galleries on Level 3 East the Eyal Ofer Galleries. This suite has housed many significant shows since the gallery opened in 2000, including Matisse Picasso, Edward Hopper and Gauguin.
Construction work is already underway on the installation of a new bridge across Tate Modern's iconic Turbine Hall – part of the old power plant – to join the existing galleries on Level 4 to the new building.
Sir Nicholas Serota, Director of the Tate said: "I am delighted that the Eyal Ofer Family Foundation has chosen to make such a major contribution towards Tate Modern's future. It is exciting to see such outstanding philanthropy continuing from one generation to the next. The generosity of Eyal Ofer and his family will help to make Tate Modern a truly twenty-first century museum".
Eyal Ofer said: "Tate Modern is one of the world's great public art institutions. So it is my privilege to be supporting this development project as it expands the gallery's exhibition space and enables an iconic institution to enhance the experience and accessibility of contemporary art for an even broader range of visitors from across the UK and abroad."
Through this donation Eyal Ofer aims to provide continuity to his family's legacy of charitable giving and to broaden public access to contemporary art in the future.
Eyal Ofer is an international magnate whose business includes global shipping and real estate interests. His family has a long tradition of philanthropy in the UK and overseas. Eyal Ofer's father, Sammy Ofer K.B.E., contributed to major cultural projects in London such as the Sammy Ofer Wing of the National Maritime Museum, which was opened in 201, and the restoration of the Cutty Sark in Greenwich, which was opened in 2012. Eyal Ofer himself has continued that philanthropic tradition, supporting numerous other projects including the Royal Row Barge Gloriana for Her Majesty the Queen's Diamond Jubilee.