–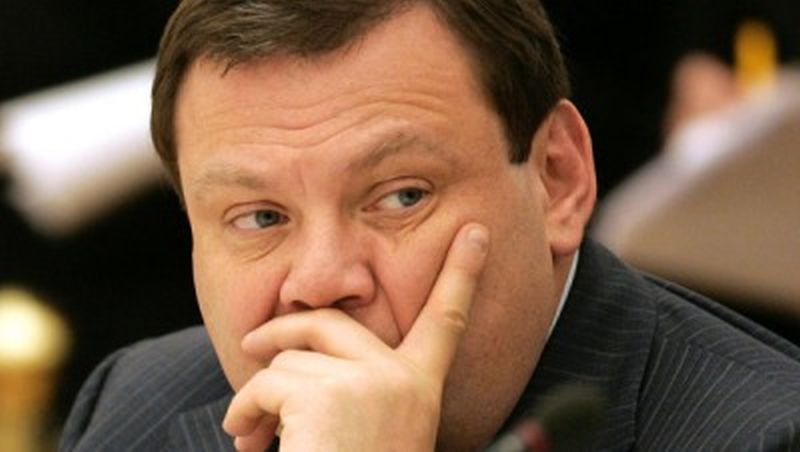 Mikhail Fridman
Please help us out :
Will you offer us a hand? Every gift, regardless of size, fuels our future.
Your critical contribution enables us to maintain our independence from shareholders or wealthy owners, allowing us to keep up reporting without bias. It means we can continue to make Jewish Business News available to everyone.
You can support us for as little as $1 via PayPal at office@jewishbusinessnews.com.
Thank you.
–
/ By Clive Minchom /
On June 17th it was announced in Moscow that Billionaire Mikhail Fridman's Alfa Group will invest $20 billion in new oil and gas projects through a new global fund it has set up that will be advised by industry heavyweight former oil leaders, including former BP CEO Lord Browne.
The new "L1 Energy Fund" will be run by
, a partner of Fridman's, and it will invest the bulk of Alfa's 25% share of the proceeds from the sale of oil venture TNK-BP this year in what was Russia's largest-ever takeover deal.
Alfa reaped $14 billion in March of this year when state oil major Rosneft completed the purchase of Russia's third-largest oil firm. The bulk of that windfall will reportedly now go into the new oil and gas deals via L1 Energy Fund.
"As shareholders we plan to invest around $10 billion in equity over the next 3-5 years in order to build a global oil and gas business, " Stan Polovets, who will be the lead member of the L1 Energy Advisory Board, told Reuters in an interview.
L1 Energy will be based in London and will be part of a broader new investment vehicle being set up by Alfa Group there that is called LetterOne Group.
This holding company, which will be managed by TNK-BP's former chief financial officer Jonathan Muir, will include both the group's telecoms interests and the funds raised from the TNK-BP sale.
The new energy fund will make five or six investments over the coming years, with a global focus that includes Russia, according to Polovets. Deals would either be full takeovers or acquisitions of major strategic stakes that allow significant influence.
"We are not planning to spend $20 billion on one acquisition, " said Polovets, who was previously CEO of the AAR shareholder consortium (Alfa, Access, Renova) that had originally combined their previous oil interests into the joint venture with BP that became TNK-BP. "This is not about creating TNK-BP 2.0."
Access Industries is the holding company for Len Blavatnik's interests and Renova is the holding company for the interests of Viktor Vekselberg – who founded the original TNK, and whose interests also include Aluminium producer Rusal.
Fridman, Russia's second-richest man, worth more than $15 billion according to Forbes magazine, and Khan, with a fortune of his own over $10 billion, have moved more quickly than their former AAR partners, Viktor Vekselberg and Len Blavatnik, to put the windfall from the TNK-BP disposition back to work. When Rosneft closed its deal to buy TNK-BP in March it released $40 billion cash to the sellers and became a bigger oil producer than Exxon Mobil. The $55 billion deal, also left international oil major BP with an almost 20 percent residual minority equity stake in Rosneft itself, and the deal was the biggest in Russia's corporate history. As a result it also renewed the Russian government's holdings in the energy sector and was a victory for Rosneft Chief Igor Sechin, a close confidant of Russian President Vladimir Putin, creating a business with annual production of about 4.6 million barrels of oil equivalent.
–
About Alfa Group
Alfa Group is one of Russia's largest privately owned investment groups, with interests in oil and gas, commercial and investment banking, asset management, insurance, retail trade, telecommunications, water utilities and special situation investments. Alfa Group's portfolio of companies outside of TNK-BP includes Alfa-Bank, Altimo, VimpelCom, X5 Retail Group, A1 Group, Alfa Capital Management, AlfaStrakhovanie Group, and Rosvodokanal Group. The group was founded in 1989 as Alfa-Eco by Mikhail Fridman, already then one of the most influential business leaders in Russia during the Yeltsin era, in partnership with German Khan and Alexei Kuzmichov, and later joined by leading Russian industrialists Len Blavatnik and Viktor Vekselberg to create the TNK-BP joint venture.
Alfa Group's headquarters are in Moscow. As a holding company, in the financial year ending December 2010 Alfa Group reported total assets then of about US$60 billion, total equity of about US$ 21.8 billion and profit for the year of US$2.8 billion. Return on shareholders' equity was recorded at 13.4%. In April 2012, Alfa subsidiary Altimo sold a 25.1% stake in mobile tele-communications company MegaFon to a private investor and to MegaFon for US$5.2 billion.
About Mikhail Fridman
Mikhail Maratovich Fridman, or in Russian: Михаи́л Мара́тович Фри́дман, was born in 1964 in Lviv, Ukraine and is a Russian business man. He graduated from Moscow's Institute of Steel and Alloys in 1986. In 1988 he started his career in trading and financial services before founding the Alfa Group Consortium in 1989. Fridman sits today as the Chairman of the Supervisory Board of Alfa Group Consortium, which is now one of the Russia's largest privately owned investment groups.
Since 2005, Fridman has been a Russian representative on the International Advisory Board of the Council of Foreign Relations. Since 2005 he has been a member of the Public Chamber of Russia.
Mikhail Fridman has been an active supporter of Jewish initiatives both in Russia and Europe. In 1996 Fridman was one of the founders of the Russian Jewish Congress (RJC), and he today sits on the RJC governing board. He has made large contributions to the work of the European Jewish Fund, a non-profit organization aimed at developing European Jewry and promoting tolerance and reconciliation on the continent.
Fridman is a member of numerous public representative bodies, including the Board of Directors of the Russian Union of Industrialists and Entrepreneur and the National Council on Corporate Governance.
Mikhail Fridman is an active supporter of the national literary award "Big Book" and a member of the board of the "Centrefor the Support of Native Literature" focused on implementing cultural programs, promoting the ideals of humanism and respect for the values of Russian culture, support for creative writing and book publishing in Russia.
In 2011, Forbes assessed Fridman's wealth as US$ 15.1 billion, making him the 7th richest man in Russia and 43rd worldwide.