–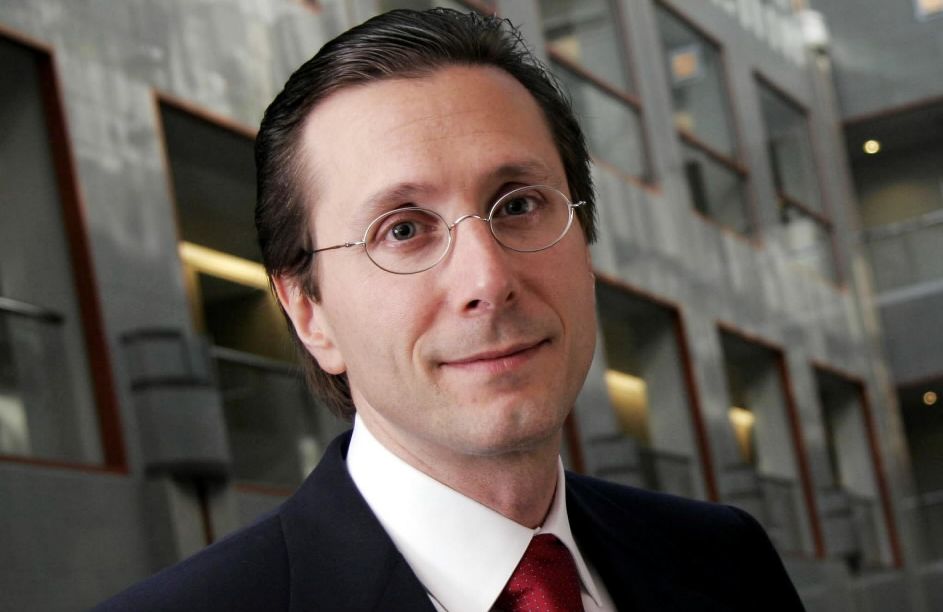 Bruce Berkowitz  Bets Big On Housing in America / photo © Joshua Lanzara / LanzaraStudio.com
–
Please help us out :
Will you offer us a hand? Every gift, regardless of size, fuels our future.
Your critical contribution enables us to maintain our independence from shareholders or wealthy owners, allowing us to keep up reporting without bias. It means we can continue to make Jewish Business News available to everyone.
You can support us for as little as $1 via PayPal at office@jewishbusinessnews.com.
Thank you.
/ By Clive Minchom /
Fairholme Capital Management is a mutual fund company based in Florida led by ex Wall-Streeter Bruce Berkowitz. It reportedly has over $22 billion under management, and Bruce Berkowitz just announced he has made a big bet on the US housing market by putting up about $500 million to buy $2.4 billion of preferred shares, at 20 cents on the dollar or thereabouts, of housing finance giants Fannie Mae and Freddie Mac, both currently wards of the state after going bankrupt during the 2008 mortgage crisis in the United States.
It seems he is not alone as some other vulture investors must have been buying too; shares of Fannie Mae and Freddie Mac, which were de-listed from the NYSE in 2010 and until recently traded for pennies, are up 607% and 523% in the past six months in over-the-counter transactions. Other investors though are suing the government saying the recent turnaround shows that Uncle Sam unfairly seized their shares back in 2008 in the first place- they are unlikely to win that one!
On the other hand Berkowitz's move is far from a slam dunk, and a number of commentators are not sure he can make a profit out of it even if the Government does privatize these institutions again which is his strategic expectation. This is an abbreviated extract from what Berkowitz says himself in a statement on his company's website:
Fairholme announced that its clients own approximately $2.4 billion redemption value of Fannie Mae and Freddie Mac Preferred Stock and are ready to help with a restructuring that accelerates the return of meaningful investment to the secondary mortgage market.
Privately-owned Fannie Mae and Freddie Mac are critical to our nation's economic security, lowering the cost and increasing the availability of homeownership.There are no substitutes. Fannie and Freddie currently purchase or insure 6 out of every 10 home mortgages in America. Today, they are stronger than ever – enabling the United Sates Treasury to rapidly recoup its temporary emergency investments in both entities.
It all sounds very patriotic, but in the end it is about making money: the housing industry is huge in America, the political imperative in Congress is always for housing to do well so voters can be happy, and anything that might contribute to the solution might, just might, get favoured attention there.
Fannie Mae & Freddie Mac
For decades generations of American home purchasers mortgaged their homes with guarantees provided to, or by purchasing packages of mortgages from, their lending institutions by two uniquely American institutions: the Federal National Mortgage Association, aka "Fannie Mae"and the Federal Home Loan Mortgage Corporation aka "Freddie Mac". Fannie Mae was founded in 1938 in the aftermath of the great depression in the United States to expand the secondary mortgage market by securitizing mortgages in the form of mortgage-backed securities, thus allowing lenders to reinvest their assets in further lending and in effect increasing the number of lenders in the market. Since 1968 it became entirely a private company but it nevertheless continued to operate with the implicit underlying financial guarantee of the Treasury of The United States of America. Freddie Mac was established in 1970 to, in effect, act as a competitor to Fannie Mae and both institutions continued to re-package both government insured and private mortgages buying them from and selling them to financial institutions in securitized packages. A third corporation the Government owned Government National Mortgage Association, or "Ginnie Mae", continued to issue guarantees of mortgages as well.
For a long time the system worked pretty well, satisfying homeowners, banks and making good money for Fannie Mae and Feddie Mac. Congress was happy to as voters were able to buy more affordable homes than otherwise, and as the real estate construction industry was able to provide many jobs – jobs that were otherwise being lost to manufacturing competitors abroad.
Fast forward to 2007 and there then ensued the systemic abuse of securitizing of mortgages with new schemes dreamed up by financial institutions to package high risk loans in ways whereby they could offer high yields and still pretend they were safe. Everyone looked the other way really as this was happening as, since inflation had disappeared it was hard to get decent returns in the money markets and everyone was hungry for yield. Wall Street always tries to give its customers what they want.
By 2008 the mortgage business blew up in everyone's face, all the problem loans by then had been shuffled off onto the balance sheet of Fannie Mae and Freddie Mac and the Government had to step in to nationalize both companies at a cost of around $189 billion…. yes you read that correctly.
Treasury Secretary at the time Timothy Geithner's position then was that the two companies should be gradually wound down and liquidated, taking the government out of the housing finance business once and for all. His view enjoyed wide agreement from lawmakers, regulators, and economists across the political spectrum that this was best at the time. Everybody's view then was, and probably still is, that the two giants of housing finance that stuck taxpayers with a $189 billion bill, and that were instrumental in inflating the real estate bubble with artificially cheap credit in the first place, which helped sink the U.S. economy, should never, ever be allowed to rise to prominence again.
Unfortunately or fortunately, depending on how you look at it, the US housing market is now starting to do rather well again in 2013, to the surprise of many, and Fannie Mae and Freddie Mac have become even bigger and more central to US housing finance than ever before as both companies, unintentionally, continue to have practical advantages over private competitors. Even though owned by the government, they today control the mortgage market, guaranteeing 80% of all new home loans made in America. This is nearly double their market share before the crisis started in the first place. And they are making a lot of money doing it so that the Government may well now be able to proceed to a privatization and ultimate sell of of its shares, just as it has done, and is doing, with General Motors that other fabled recipient of Government largess in the auto industry.
About Bruce Berkowitz
Bruce Berkowitz, was raised in a Jewish family in Chelsea, Massachusetts, the son of Hennie and Barney Berkowitz. He attended Chelsea High School and Huntington Prep before graduating from Beaver Country Day School. In 1980, he graduated with a bachelors degree in economics, cum laude, from the University of Massachusetts Amherst.
After college, Bruce Berkowitz worked at the Strategic Planning Institute in Cambridge, a management consulting firm. In 1983, he joined Merrill Lynch in London, later working for Lehman Brothers and Smith Barney. In 1997, Berkowitz started his own firm, Fairholme Capital Management. The name of the firm "Fairholme" was the name of the last street he lived.
Bruce Berkowitz lives in Coral Gables, Florida. He married in 1980 and has two sons and one daughter. Berkowitz has donated $6.75 million to the Center for Jewish History which is dedicated to the preservation of Jewish history and genealogy.