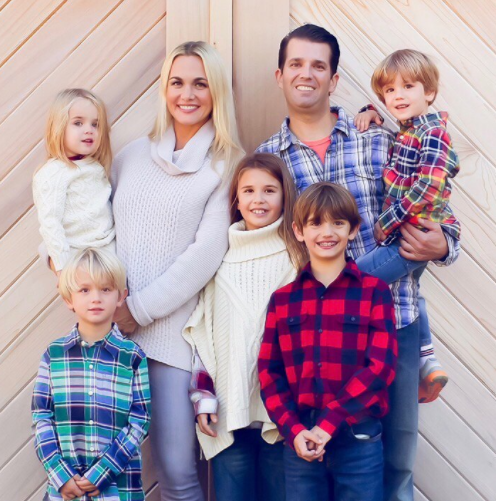 Vanessa Trump filed for divorce from Donald Trump Jr., U.S. President Donald Trump's oldest son after 12-Year Marriage.
In a joint statement Thursday the couple said:
"After 12 years of marriage, we have decided to go our separate ways. We will always have tremendous respect for each other and our families. We have five beautiful children together and they remain our top priority. We ask for your privacy during this time."
Vanessa Trump, 40, and Donald Trump Jr., also 40, married in 2005. The couple has five children, in age ranged from 3 to 10.
President Donald Trump's daughter-in-law, who primarily remains out of the public eye, had filed for an uncontested proceeding, signaling there likely won't be a legal battle over custody of their children or their assets, the New York Post's Page Six reported.
The New York Times reported that Venessa, a former model, and actress, met her husband-to-be in 2003, when Trump, the father, introduced them at a fashion show.
Trump's oldest son was questioned by Congressional investigators on his part in the Russian interference in the 2016 election.
His entanglement is related to a meeting with a Kremlin-linked lawyer who said she had harmful information regarding Hillary Clinton.