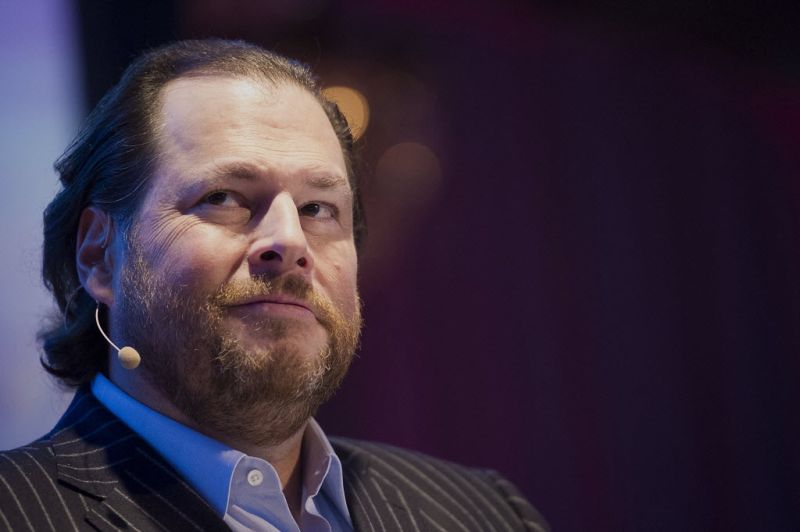 Salesforce, the world's biggest maker of online sales software, announced that Chairman and CEO Marc Benioff will be speaking at the Fortune Brainstorm TECH Marketing Reimagined event during the 2015 Consumer Electronics Show in Las Vegas on Monday, January 5, a press release said.
Benioff will participate in a fireside chat with Fortune Senior Editor at Large Adam Lashinsky, beginning at approximately 7:15 p.m. PST, PRNewswire said, adding that a video of the chat will be available following the event.
Please help us out :
Will you offer us a hand? Every gift, regardless of size, fuels our future.
Your critical contribution enables us to maintain our independence from shareholders or wealthy owners, allowing us to keep up reporting without bias. It means we can continue to make Jewish Business News available to everyone.
You can support us for as little as $1 via PayPal at office@jewishbusinessnews.com.
Thank you.
Fortune Brainstorm TECH is an annual conference of top technology and media thinkers, operators, entrepreneurs, innovators, and influencers.
Meanwhile, a San Francisco urban news website released views from the top of the Salesforce Tower, which is still under construction.
When the Cesar Pelli-designed tower is finished, it will be the tallest building in the city, rising 61 floors and 1, 070 feet into the sky. Salesforce is set to occupy the building's bottom 30 stories, as well as the very top floor, sf.curbed.com said.
"We figure that the views from the tower's highest offices (Marc Benioff's future executive suite?) will probably be utterly incredible, so we sent a drone up to the highest spot that the tower will eventually occupy. As expected, the for-now-empty airspace up there offers sweeping views to the Bay Bridge, across downtown (where other tall buildings seem small in comparison), and all the way out to Sutro Tower on the horizon", the website said.