–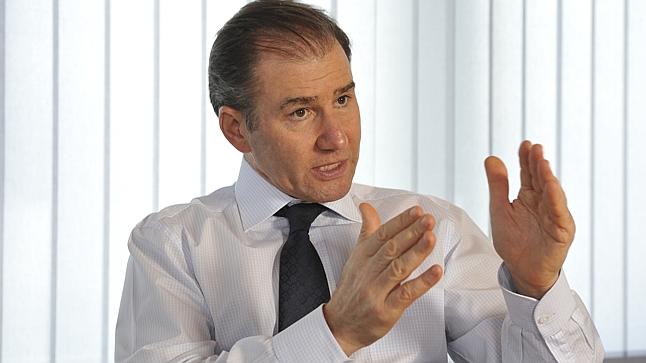 –
Ivan Glasenberg's Glencore signed the deal to sell Las Bambas to the Chinese in April, 2014, and expects to finally close by the Fall of 2014. 
–
Today the shareholders of Australian based, Hong Kong listed, Chinese controlled mining company MMG Limited voted unanimously in favor of a deal for a consortium of Chinese companies led by MMG to buy the Las Bambas copper project in Peru from Glencore Plc, for about $5.8 billion in cash.
Please help us out :
Will you offer us a hand? Every gift, regardless of size, fuels our future.
Your critical contribution enables us to maintain our independence from shareholders or wealthy owners, allowing us to keep up reporting without bias. It means we can continue to make Jewish Business News available to everyone.
You can support us for as little as $1 via PayPal at office@jewishbusinessnews.com.
Thank you.
MMG Limited is 74% owned by the Chinese State owned China Minmetals Corp, and the MMG shareholders also approved a plan today to sell a 57% share of the output of Las Bambas to China MinMetals, by way of a long term offtake agreement, when it finally comes on stream some time in 2015.
China Minmetals stake abstained from the second voting. The buying consortium is owned 62.5% by MMG Limited, 22.5% by GUOXIN International Investment Corporation Limited and 15.0% by CITIC Metal Co., Limited.
Ivan Glasenberg's Glencore signed the deal to sell Las Bambas to the Chinese in April, 2014, and expects to finally close by the Fall of 2014. Selling the Las Bambas project, or another equivalent copper asset, had been a condition of obtaining regulatory approval from the Chinese Ministry of Commerce for the merger of Glencore and Xstrata itself, which was finally consummated at the beginning of May, 2013. This merger was a major triumph of both industrial logic and determination for Ivan Glasenberg, one that took him fourteen months to bring to fruition.
–
The attraction of the sale for Glencore is the welcome infusion of well over $6 billion in cash the sale will bring. This number includes the agreed funding by the acquirers of ongoing, already committed, capital expenditures for las Bambas, expended between January 1, 2014 and its eventual closing; as of the end of March, these have already come to about $400 million.
The final proceeds will significantly help deleverage the Glencore balance sheet when the deal closes. In the current environment of generally falling commodity prices, and copper in particular, this has additional attractions for Glasenberg, as it will likely help Glencore be competitive, compared with many of its direct competitors who are excessively leveraged following excessively optimistic mergers and acquisition.
Las Bambas is thought to have as much as 10 million tons of copper in the portions of the mine already assessed, and with more perhaps still to be found. The deposit has significant amounts of gold and silver as well.
The Chinese purchase of Las Bambas will continue a trend: China's mining companies have long been buying overseas assets to secure raw materials. China accounts for roughly 40% of global copper demand, and Las Bambas should give it greater control over the global copper market.
Copper is also a strongly favored material for many Chinese businesses besides mining. Large warehouse stocks of copper have become popular in China as loan collateral for many kinds of businesses, having nothing to do with the mining industry.
This has, of course, added to the volatility of the price of the commodity.
MMG's CEO Andrew Michelmore said the Las Bambas acquisition will be transformational for MMG, adding, "Once completed, this transaction will mark a significant milestone in our Company's history. It is the result of many months' of hard work and I will be very proud to welcome Las Bambas to MMG."
MMG, headquartered in Melbourne, was formerly known as Minerals and Metals Group, formed in June 2009 following the purchase of the majority of assets of OZ Minerals Limited by China Minmetals Corporation (through its subsidiary China Minmetals Nonferrous Metals Co. Limited).
About Ivan Glasenberg
Ivan Glasenberg joined Glencore in April 1984 and has been Chief Executive Officer since January 2002. Mr Glasenberg initially spent three years working in the coal/coke commodity department in South Africa as a marketer, before spending two years in Australia as head of the Asian coal/coke commodity division.
Between 1988 and 1989, he was based in Hong Kong as head of Glencore's Hong Kong and Beijing offices, as well as head of coal marketing in Asia, where his responsibilities included overseeing the Asian coal marketing business of Glencore and managing the administrative functions of the Hong Kong and Beijing offices.
In January 1990, he was made responsible for the worldwide coal business of Glencore for both marketing and industrial assets, and remained in this role until he became Chief Executive Officer in January 2002.