–
In the 20th Apr 2014 edition of Israel's good news: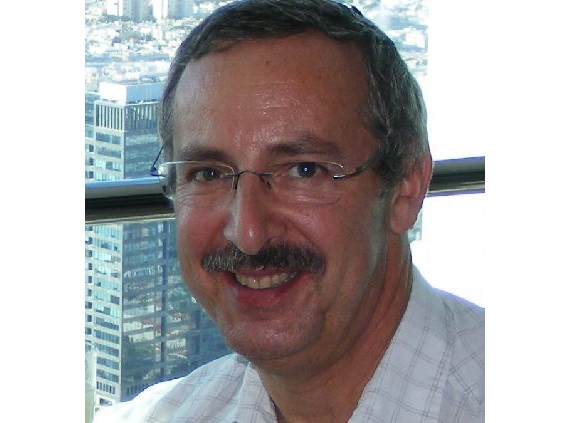 ECONOMY & BUSINESS
Please help us out :
Will you offer us a hand? Every gift, regardless of size, fuels our future.
Your critical contribution enables us to maintain our independence from shareholders or wealthy owners, allowing us to keep up reporting without bias. It means we can continue to make Jewish Business News available to everyone.
You can support us for as little as $1 via PayPal at office@jewishbusinessnews.com.
Thank you.
Boosting telecoms to Brazil.  Israeli communications specialist Radcom has sold its MaveriQ service assurance solution to a major Brazilian cellular operator in a $3.5 million deal.
$163 million order for Elbit.  Israel's Elbit Systems has won a $163 million contract from a European country for the supply of defense electronic systems for ground applications.
Walk the web, step by step.  Israel's WalkMe is a user-friendly app that allows website owners to build step-by-step guidebooks for using their sites.  WalkMe has just raised $11 million in its third round of financing.
–
–
"Politicians don't make peace – people do."  Dr Haim Shine writes about his meeting in Hebron with Musa, whose family conducted business under the Ottomans, the British, Jordan, Israel and the Palestinian Authority.  Trade between Israel and Hebron amounts to about 5 billion shekels per year ($1.45 billion).
Muscovites get first taste of Israeli chocolate.  Israeli chocolate company Max Brenner has opened first chocolate bar in Russia – on Zvetnoy Boulevard in the cultural heart of Moscow.  Russia accounts for nearly 10 percent of the world's chocolate consumption, making the country a key growth market.
Deficit gets smaller.  Israel's budget deficit on government activity fell to NIS 2.5 billion in March 2014 from NIS 2.9 billion in March 2013. There was a budget surplus of NIS 100 million in the first quarter, compared with a deficit of NIS 4.7 billion in the corresponding quarter of 2013.
Lockheed Martin opens Israel office.  Lockheed Martin officially opened a branch in Be'er Sheva, in support of the IDF and the "Move South" campaign funded by the Israeli government.
Microsoft re-launches as Israeli start-up.  Microsoft is turning to the start-up nation for inspiration in reinventing itself as a start-up, according to its local research and development chief.  Yoram Yaakovi was speaking at Microsoft's annual Think Next event, a showcase for new technologies from Israel and abroad.
$16.4 million donation to put Israel on the moon.  The project to land an Israeli satellite on the surface of the moon has received a huge boost.  SpaceIL, the nonprofit organization competing for the Google Lunar X Prize has received a $16.4 million donation from the Dr. Miriam & Sheldon G. Adelson Family Foundation.
British Airways to add more Tel Aviv-London flights.  Due to rising demand, British Airways is to increase its number of weekly flights between Tel Aviv and London from 14 to 17 (around 1000 extra seats).  The new schedule will also give travelers from Israel more convenient arrival times as well as shorter connection times.
Innovation conference for Israeli minorities.  Israel's Chief Scientist is holding a conference for entrepreneurs and technology executives from Israel's Arab, Bedouin and Circassian Communities. Economy Minister Naftali Bennett will unveil a plan to promote and fund innovation within minority sectors in Israel.
Israel equips Indian women entrepreneurs.  An Israeli initiative will give Indian women entrepreneurs the tools to acquire world-class leadership skills. The Bonita Trust, The Israel Asia Center, and Sofaer International MBA at Tel Aviv University offer a scholarship program specially tailored for Indian women entrepreneurs.
Tel Aviv beach – the best place to party.  Matador Network has released the ultimate travel guide to partying around the world and names Tel Aviv as its number one beach party location.  It beat Goa and Ibiza.
SCIENCE AND TECHNOLOGY
Recharge your phone in 30 seconds. The amazing technology of Israel's StoreDot has sent smartphone users worldwide into wild excitement.  The youtube demo has had over 2.5 million viewers.
–
–
Israel to test 1000 mini electric cars.  Israel will import 1000 mini electric cars for a one-year pilot project to evaluate incorporating them into Israel's municipal traffic.  During the August pilot, the general public will be able to buy the 400kg cars from select dealerships approved by the Ministry of Transportation.
Designer-shaped cucumbers.  (Thanks to Israel21c) Israeli company Yofi Shel Yerakot (Beauty of Vegetables) has grown a variety of cucumbers that can be sliced into shapes such as hearts and stars.  The all-year-round vegetables are great for catering parties as well as getting children interested in healthy foods.
The smartphone becomes a thermal camera.  Israel's Opgal Optronic has launched Therm-App, which converts Android mobile devices into powerful thermal cameras.  For security monitoring, rescue operations, tracing leaky pipes, inspecting faulty machinery, or medical and vetinary diagnostics.
–
–
$1 million for oil substitute.  Israel's Science and Technology Ministry, in conjunction with the Prime Minister's Office and Keren Hayesod – UIA, is running its second annual competition for Innovation in Alternative Fuels for Transportation.  The prize will be awarded in December.
Six new solar fields.  Israeli solar energy developer Arava Power Company has inaugurated six solar fields in the Arava and Negev, generating a total of 36 megawatts of electricity.  Arava Power was the first company to inaugurate a solar field in Israel, which supplies 9 million kilowatt/hours of power annually to the grid.
A printer in your pocket.  Jerusalem-based Zuta Labs is developing the Zuta Pocket Printer – a tiny robot print head that can move around on a page and print documents at 1 page per minute.  Zuta has reached its kickstarter goal of $400, 000 funding but you can still pledge to pocket one for $200.
–
–
New Israeli satellite launched – from Israel.   Israeli-developed radar satellite Ofek 10 was launched on Apr 9th from central Israel.  Its advanced technology provides day and night observation and imaging under any weather conditions.  It is quicker, more durable and less expensive than its predecessors.
Birds of peace.  This new article features the barn owls and kestrels being used by Israel, the PA and Jordan to control the numbers of rodents in local farms.  Conservationists, scientists and farmers from all three areas meet regularly in Israel to exchange information and to manage and extend the ecologically friendly project.
App helps feed needy families.  Israeli charity Latet has launched Emojew – a free application for android smartphones that allows users to send Jewish and Passover greetings whilst donating a meal to families in need.  Over 7900 Passover meals have been donated using Emojew.
ISRAEL'S MEDICAL ACHIEVEMENTS
 Trials start for growing bones.  Israeli biotech Bonus Biogroup, which has developed a method for producing bone grafts from stem cells, has begun a clinical trial of jawbone grafts. The trial's interim results are due in four months.
Remove fat with ultrasound.  Israel's Syneron has obtained FDA approval for its non-invasive UltraShape System for fat cell destruction.  Pulsed focused ultrasound energy targets subcutaneous fat, while keeping the surrounding tissue intact.  The system is already sold in Europe, Canada and Asia Pacific countries.
New Israeli heart devices successful.  Surgeons at Poland's John Paul II hospital were impressed with the first use of Israel's Gardia WIRON devices.  The devices place filters into the arteries prior to stent insertions, which then protect patients against dangerous blood clots and emboli that develop during these vital operations.
Doctors learn to handle terrorist attacks.  Israel's chief pathologist, Dr. Chen Kugel, head of Israel's Abu Kabir Institute of Forensic Medicine, is meeting medical students at Pavol Jozef Šafárik University in Slovakia to discuss ways of dealing with terror victims.