–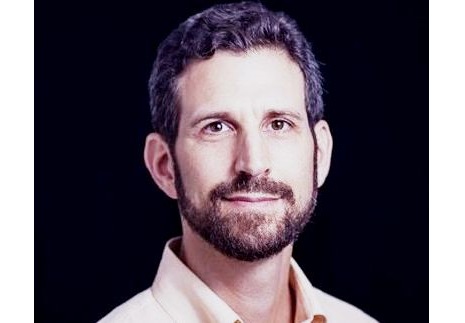 Readers of this column, exposed to heavy coverage of consumer tech conferences like CES, Mobile World Congress and SXSW, might mistake IT as consumer driven. The reality is quite different. Enterprise IT accounts for nearly 90% of annual technology spend. As the Bull Market on Wall Street marks its fifth anniversary and the US economy is projected to grow at its fastest pace since 2005, Enterprise IT budgets are soaring. In 2014, expect to see IT budgets migrate toward IMPLEMENTATION, across three key dimensions:
1)      Cloud services transform the role of IT departments
Please help us out :
Will you offer us a hand? Every gift, regardless of size, fuels our future.
Your critical contribution enables us to maintain our independence from shareholders or wealthy owners, allowing us to keep up reporting without bias. It means we can continue to make Jewish Business News available to everyone.
You can support us for as little as $1 via PayPal at office@jewishbusinessnews.com.
Thank you.
2)      BYOD (Bring Your Own Device)
3)      Hybrid Clouds and Software Defined Networking rapidly adopted
"The overarching theme of 2014 in IT technology", according to Marc Einstein, Industry Principal ICT for Frost & Sullivan, "will be how cloud services are transforming IT into a proactive, agile and efficient part of an organization as opposed to people who just keep PCs and the Internet working.  While this theme has been touted for many years, actual implementations are making this a reality as companies strive to emulate industry leaders such as Amazon Web Services and VMWare. 2014 will also see software defined elements of the network come to the forefront as moving away from hardware allows cost savings in energy utilization and network traffic shaping to deal with asynchronous traffic.  Ultimately these innovations will lead to a new role for the modern IT department.  By 2020 I expect the industry standard will be nearly all enterprise functionality housed in the cloud."
Cloud Services: The Cloud has transformed the fundamental role of the IT department from business enabler to business innovator. Vendors that can enable IT Managers to assess risk, manage large data sets and analyze processes will be rewarded handsomely. In 2014, expect to see widespread implementation by IT departments of Platform (PaaS), Infrastructure (IaaS) and Software (SaaS) as a Service tools for scalable and cost-effective services. Just as Big Data and the Cloud transformed the role of the CMO (average CMO tenure has doubled since 2006), the Cloud is inherently reshaping the role of the IT Manager within the organization.
–
–
BYOD (Bring Your Own Device): BYOD, whereby Employees use their own preferred handsets, tablets or laptops, is now the norm. According to Frost & Sullivan, 70% of Enterprises offer some degree of BYOD, helping to cut mobility expenses. IT departments will invest heavily this year to guarantee secure connections for all Employee devices and ensure mobile device security.
–
–
Rise of the Hybrid Cloud and Software Defined Networks: Currently, IT Departments generally use either a Public cloud (such as Amazon Web Services), or their own private, protected cloud. Security concerns will ensure that private clouds will still be the most commonly deployed solution but 2014 will be the year when hybrid clouds come to the forefront.
–
–
Finally, look for Software Defined Networking to gain momentum in 2014 as Big Data creates a need for centralized and more cost-effective traffic shaping. Shifting from software based capabilities will reshape the IT department as hardware specialists will be consultants rather than in-house resources, and most network functions will be able to be managed off-site.
–
–