–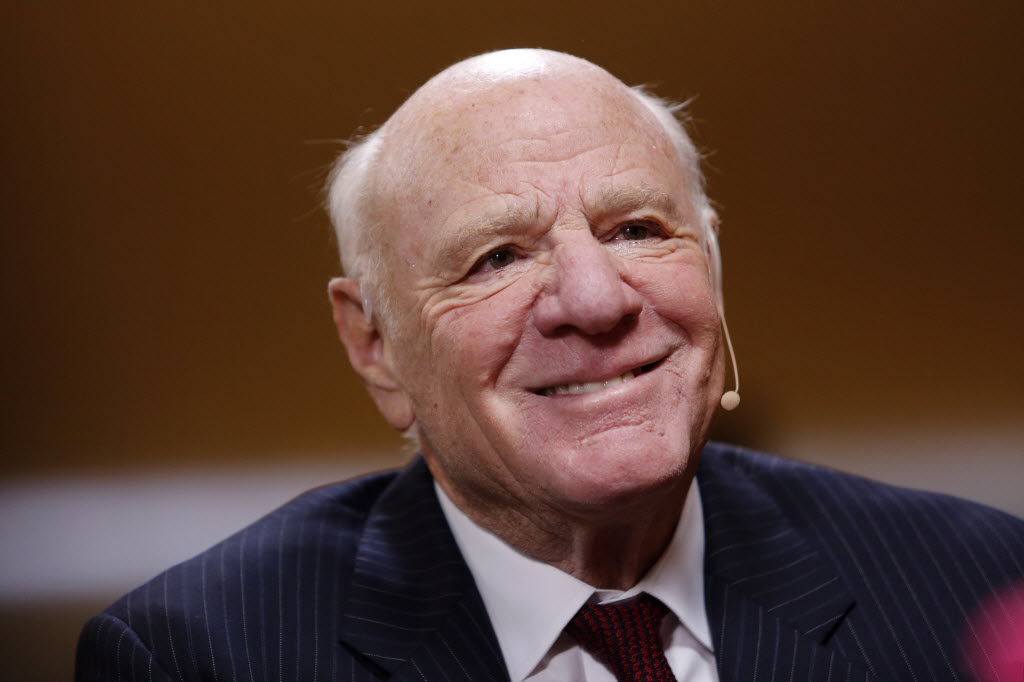 Barry Diller / Getty
Please help us out :
Will you offer us a hand? Every gift, regardless of size, fuels our future.
Your critical contribution enables us to maintain our independence from shareholders or wealthy owners, allowing us to keep up reporting without bias. It means we can continue to make Jewish Business News available to everyone.
You can support us for as little as $1 via PayPal at office@jewishbusinessnews.com.
Thank you.
Jewish Business News reported last week that Barry Diller's Aereo was being sued by a bevy of network broadcasting and cable interests, to prevent their new individual television streaming service from taking flight.
Already available in ten US cities, and expanding by 50% to 15 by this coming March, Aereo plucks free-over-the-air broadcast television signals out of the ether, using thousands of dime sized antennas, and then streams them over the internet to subscribers' computers for less than ten dollars a month. The service also includes DVR capabilities.
The broadcast television networks, and cable companies, are all opposed to this as is, if the service takes off, it could cost them billions. They argue that what Aereo is doing is simply re-transmitting their signals which is illegal on a group basis. Aereo argues that by using thousands of tiny individual antennas stacked in warehouses their technology is entirely "one-one", which is perfectly legal, rather than "one-many", which is proscribed.
Unusually for such disputes, both sides are anxious that the legal uncertainties should be resolved quickly, rather than through a protracted court battle. The established media interests would like to stamp the new service out quickly if they can. And, for Aereo it is obviously better to have legal certainty before vastly increasing their capital expenditure budgets to take the service nationwide.
Just last week also, Jewish Business News reported that Aereo had raised some US$34 million of new equity from venture interests for its immediate capital expenditure needs, with the new investors taking a punt on the likelihood of them succeeding in court. More than that might become problematical, however, if there should need to be another financing round before the legal issues are resolved.
Accordingly, both parties were relieved to hear on Friday the Supreme Court of the United State announce it would take the case. It will now hear arguments that Aereo violates copyright law by enabling its customers to stream national and local television broadcast stations over the Internet, and consider requests from the networks that it should be shut down.
Major media companies seeking the court's review include CBS, 21st Century Fox, Walt Disney Co. and giant cable company Comcast Corp. As well as charging their own customers subscription fees, and adding their own advertising along the way too, cables companies such as Comcast pay large retransmission fees themselves to the broadcast television networks for the right to retransmit their programmes.
Indeed Comcast has already announced that if Aereo should prevail in court, it will consider doing exactly the same itself and stop paying the networks for the right to retransmit programmes. So the stakes are huge for everybody, and the entire business model of the television business as it exists today is effectively in play.
Aereo CEO and founder Chet Kanojia argues quite simply, "We believe that consumers have a right to use an antenna to access over-the-air television and to make personal recordings of those broadcasts, " and he continued, "The broadcasters are asking the Court to deny consumers the ability to use the cloud to access a more modern-day television antenna and DVR. If the broadcasters succeed, the consequences to consumers and the cloud industry are chilling."
The first argument Chet Kanojia uses may be true or it may be false, in the legal context of Aereo's technical solution for their streaming offering, and it will now be up to the Supremes to decide. The second argument he uses is a novel one, but one that at its core is a form of special pleading and perhaps less likely to have much effect.
Network broadcasters take the position that the use of individual antennas by Aereo is a mere technicality meant to get around their copyrights. Moreover they claim that if upheld it would jeopardize the industry's ability to produce top quality prime time shows and sporting events, such as the Oscars, the Grammys major league football, basket ball and even the Super Bowl.
The currently free over the air broadcasting networks, CBS, ABC, Fox, NBC even go further, saying they might end their free broadcasting altogether and become a subscription channel, like CNN or the Discovery Channel, if Aereo is allowed by the courts to proceed.
So the Supreme Court now has its work cut out, the ball is in their court, and the dominos could still fall in either direction at the moment.
–