–
Friedland, owner of a publicly listed international mining conglomerate is about to achieve his boyhood ambition and move into film production.
–
Please help us out :
Will you offer us a hand? Every gift, regardless of size, fuels our future.
Your critical contribution enables us to maintain our independence from shareholders or wealthy owners, allowing us to keep up reporting without bias. It means we can continue to make Jewish Business News available to everyone.
You can support us for as little as $1 via PayPal at office@jewishbusinessnews.com.
Thank you.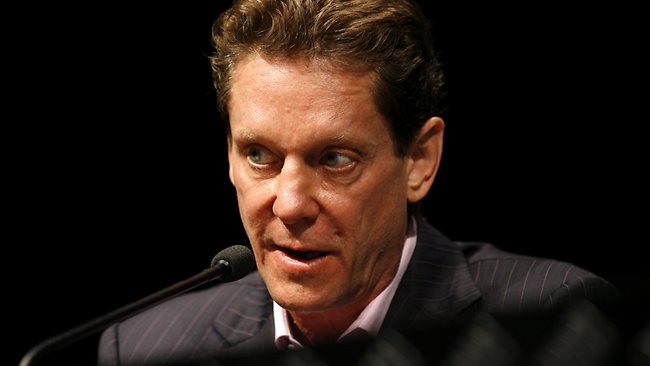 –
It would be impossible to say that Robert Friedland's life has not been interesting.
Now, after a hugely successful business career spanning more than three degrees in the mining sector, Friedland's life is about to take another interesting turn when he teams up with internationally known film  producer John Penotti, and media veteran Ray Chen to form Ivanhoe Pictures, a motion picture and television financing and production company.
With Chen based in Beijing and Friedland having lived in Singapore for many years, the trio plan to focus their activities in Asia where the rapid developing media industry is developing rapidly.
Ivanhoe Pictures plan to finance and produce film and television projects with a broad appeal to a global audience, bridging production opportunities in America and Asia, while focusing on audiences in China, India, Korea and Japan.
In a statement announcing the launch of his latest venture Friedland explained that his long-held love of film and storytelling is a natural complement to the vision shared by John Penotti and Ray Chen, and thanks the depths of their professional experience and guidance, Ivanhoe Pictures will hopefully soon be at the forefront of a thriving international film production and distribution marketplace.
Robert Friedland has been active since the early nineteen eighties in the mining industry later diversifying into the world of international finance, through his Ivanhoe Capital Corporation.
Friedland's company, Ivanhoe Mines, specializes in the exploration and development of mineral and energy resources. In the last quarter of a century, Ivanhoe Mines have been behind the discovery and successful extraction of huge mineral discoveries in such far flung places as Canada, and Africa.
Ivanhoe Mines are currently deeply involved in one of the largest and potentially most lucrative mining projects in the world, in the South Gobi region of Mongolia. The mining project, known as the  Oyu Tolgoi (Turquoise Hill) project has already discovered a massive seam containing copper, gold and silver deposits, and is now at the earliest stages of developing what is projected to among  the world's largest porphyry copper and gold mines.  A story which, in itself, could also have come straight from a film script, as is the case with many other aspects of Friedland's life.
Robert Friedland was born in Chicago, Illinois, later graduating from Reed College, Oregon, in the mid seventies with a degree in political science.
During his time studying at Reed, Robert Friedland met up with and became a close friend of  the late Steve Jobs, who went on to found hardware giant Apple, with the strongest connection between the  pair being  an interest in Eastern spirituality.
–