–
 His Offer Raises New Questions About Existing Plan For REIT IPO.
–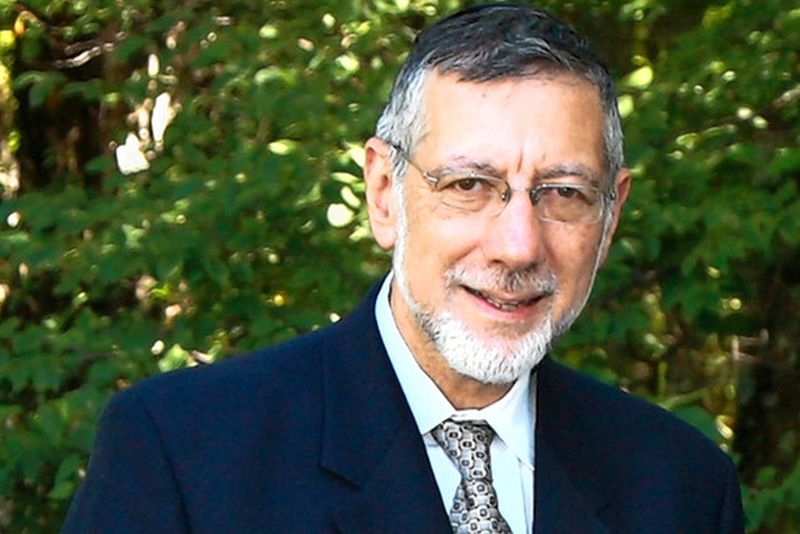 Please help us out :
Will you offer us a hand? Every gift, regardless of size, fuels our future.
Your critical contribution enables us to maintain our independence from shareholders or wealthy owners, allowing us to keep up reporting without bias. It means we can continue to make Jewish Business News available to everyone.
You can support us for as little as $1 via PayPal at office@jewishbusinessnews.com.
Thank you.
–
The Rubin Schron Offer
Reuters reports that last week Cammeby's International Group, a privately held company headed by real-estate mogul Rubin "Ruby" Schron, made an unsolicited offer to buy the Empire State Building for cash for US$2 billion from Peter Malkin, the Malkin family and the investment group which currently owns it. Peter is Chairman of Malkin Properties and his son Anthony Malkin is the President. Even though minority shareholders they effectively control the property through limited liability entity Malkin Holdings.
Both the Malkins and the Helmsely Trust, which separately majority-owns a sublease for operating the building, would have to approve the proposed deal. It would also have to be endorsed by other investors in the property.
The offer, described as "out of left-field" by the Wall St Journal, was set in motion by Stephen Meister, a lawyer who represents a group of investors who are not in favor of Peter Malkin's own plan that is now in a state of advanced progress to roll up the Empire State Building and more than 17 other properties his family controls into a real estate investment trust (REIT) called Empire State Realty Trust Inc, which is intended to become publicly traded and also to raise cash in an IPO.
Rubin Schron's new offer is contingent on buying both the building from the investors and the operating lease from the Helmsely Trust, according to the offer letter. The offer will remain on the table for 60 days and has a closing period of 90 days, with a US$50 million non-refundable deposit to be paid on signature of the contract. Meister's son Jason Meister, a vice president with real estate brokerage Avison Young, brokered the deal apparently. The offer letter was made public by Meister's law firm Meister, Seelig & Fein LLC.
The 102-story building was valued at US$2.33 billion in an appraisal conducted last year, after debt, while the proposed REIT, which will also have several other properties, is estimated to be valued at about US$4.15 billion, after debt, according to a filing made with the U.S. Securities and Exchange Commission.
Publicly listed REITS are a popular way of providing liquidity to large property holdings, which otherwise can only trade in individual large blocks when properties are sold. In addition, there can be certain tax advantages to the structure as a REIT is exempt from most corporate taxes if it passes on at least 90 percent of its taxable income to shareholders – as long as it is exclusively in the property business. The liquidity and tax advantages of a REIT can often however be offset by the phenomenon of their shares trading at a discount at certain times in the business cycle – and historically at times such discounts have been very large indeed.
According to some reports, the iconic skyscraper that is the Empire State Building may be worth more than the price Rubin Schron is now offering – being worth perhaps as much as US $2.5 billion. In this deal though Stephen Meister is strategically, and quite correctly from his viewpoint, sowing the seeds of doubt not as to the value of the building, but as to the value of the stock once the REIT is launched as an alternative. His offer letter argued: "There is, of course, no guaranty of the price at which Empire State Realty Trust, Inc. securities will trade once the lock-out period expires, " Meister wrote in the letter. "For that reason, we trust that Malkin Holdings, consistent with its fiduciary duties, will give serious consideration to this offer."
Neither the Malkin family nor their lawyers are at the moment ready to comment, it seems, as they digest this new entrant into the battle for control of New York's most famous landmark. But consider it they surely must.
–
–
The Proposed REIT
Stephen Meister represents investors who have been battling the proposed REIT and its initial public offering for months, and as of May had six clients who objected to a $55 legal million settlement earlier this year that resolved a series of lawsuits from unit holders who had opposed the REIT's formation after many months of litigation.
Finally, however, at the end of May, 2013 existing investors in the Empire State Building did finally approve a plan to take the iconic tower public, apparently clearing the last major hurdle to Peter Malkin's attempt to retain control over a property that has been in his family for more than five decades, while allowing investors to cash out.
Malkin Holdings first filed its intention in November, 2011 to fold the 102-story New York office tower into a newly created real estate investment trust to be known as the Empire State Realty Trust Inc. But it faced immediate opposition from a small group of investors who objected, in part, to how their stake was valued, and sued.
In a recent U.S. Securities and Exchange Commission filing, made at the end of May, Malkin reported that investors representing at least 80% of the ownership units had now voted in favor of the plan – 80% being the threshold for being able to force-out remaining dissenters to the deal – and the ballot was still open.
Crossing that threshold was critical for the Malkin family to force any holdouts to acquiesce to its plan. The proposal for the REIT itself has estimated it will also raise $1 billion in proceeds from an initial public offering, for which a date has yet to be set.
The investor approval came as prices of top office buildings in major U.S. cities have been rising again, recovering ground that was lost in the aftermath of the financial crisis. Prices are now one percentage point above their 2007 highs, according to the Green Street Commercial Property Price Index as of May 6 – a symbol inflection point if you will.
The Empire State Building, which was built in 1931, held the distinction of being the world's tallest tower for four decades after its completion. One of the most recognizable features of the New York City skyline, it is now being thoroughly renovated and modernized, and recently was about 68.5 percent leased. Significant incremental cash flow can arise when a major renovated building is re-leased, especially in a rising market, both from upgrading of existing tenants' leases and from filling up vacancies with tenants newly attracted to the building. Mid-town Manhattan office buildings at the moment seem to be much better placed for this process than downtown on Wall Street where there is still a significant overhang of space.
In an unusual financing for real estate at the time for such a large property, the (then) 114 year master lease of the Empire State Building had been sold in a private syndication to investors in the early nineteen sixties when 3, 300 units were sold privately at $10, 000 apiece, and without a public listing. Today these units could be worth more than $320, 000 each, according to the SEC filing for the proposed REIT. At the end of last year, the units were quite widely held too – by 2, 824 investors.
–
–
Pulling the Trigger
The trigger for flushing out dissenting investors finally came on May 2nd, 2013 when a Judge approved the Malkin's proposal to only offer a notional and punitive $100 per unit to those persons who did not sign up for the REIT.
As a result everyone was forced to accept the proposal, at least initially, leading to the 80% threshold being crossed just four weeks later. However, as money always can find a way to flow through the thickest treacle, this then became the catalyst for the competing bid that has just arrived from Rubin Schron.
Clearly many of the investors were already leery of the proposed REIT, which some commentators had earlier described as being of much greater benefit to the Malkin's – who it seems would both keep control of the building and provide a greater degree of liquidity for some of their other properties that they will inject into the REIT – than for everyone else. The New York Times recently reported that their stake in the new public entity could be worth over US$700 million. A simple, all-cash offer on the table, as this new proposal is, may well have significant attractions for many of the other investors.
The Wall street Journal points out however that it is not entirely clear how investors may be able to approve this new offer from Rubin Schron when the voting on the REIT plan is already now closed. Stephen Meister, the lawyer representing some of the Empire State Building stakeholders who opposed that plan, had argued in New York court that a buyout provision in the IPO plan is illegal. The court ruled against him in May, but Meister is now appealing that decision and is hoping if he prevails on appeal he can force a new vote and then validate this new unsolicited offer.
How the story now plays out will define the future of the Empire State Building for a long time, and certainly the moves and conter-moves are also wonderful to observe and very typical examples of the complexities and intrigues of New York real estate played at the very top of the game. As is typical for the city the players involved all keep very low profiles, focus on their family, corporate and philanthropic activities in very discreet fashion. All we can actually be sure of is that they are all extremely rich.
–
–
The Theatre of the Absurd
Finally, as always there are elements of the absurd that crop up during such complicated conflicts and only this week the current owners of the Empire State Building filed suit against a retired Florida man for selling the original blueprints of the building, saying they could be used to "facilitate terrorism", papers filed in the New York State Supreme Court show. It seems the Empire State Building Company has petitioned the court to compel Mr. Sy Donner, a retired structural engineer, to "release the names of anyone who has purchased the drawings and to cease further sales of the documents".
Mr. Donner, reached at his Boynton Beach, Florida, home, appeared unmoved by all this, though he had only heard of the suit two hours earlier. He said he sold the plans to a private collector about a month ago after the building's owners declined his offer to purchase them.
"I'm happy, " he added, referring to the sale, and said he did not believe the suit was appropriate. "In a nutshell, they are out of their minds."
Some may not disagree, certainly while the larger financing issue remains on their agendas and is not yet resolved.