Fauda and Shtisel ate just two of the many Israeli television shows from the people at Yes Studios. They can currently be seen internationally on Netflix. And there are many more shows from Yes Studio as well. Yes Studio's managing director Danna Stern spoke about what the world can next expect to see from Israeli television in an interview with Deadline.
Unfortunately, this does not include more of Shtisel. "I don't want to break anyone's hearts, but I think that story has been told," Danna Stern told Deadline. "And don't forget, this cast has been together for a really long time. Almost a decade. I think we got all the stories we could without becoming overly dramatic. I feel like we've taken it to the limit, but, you know, we did good."
Fans of the show will certainly take issue with this. The final season of Shtisel, as it seems season three will now be, did not really provide its millions of viewers around the world with closure or a real ending.
But Stern left open the possibility of a spin off saying, "No fourth season in this capacity, but there is obviously still an appetite for that family. So, I think we're figuring it out. I think there will be something. It's probably not a Shtisel four. We love the story. We love the creators."
–

If you really love Shtisel, ten you are in luck. Its star Michael Aloni, who played the youngest and troubled child of patriarch Shulem Shtisel, Akiva Shtisel, can soon be seen internationally in the new hit Israeli show "The Beauty Queen of Jerusalem." The show is based on a novel of the same name by Sarit Yishai-Levi. The show tells the story of the loves, heartbreak, jealousy and pain of the three Ermosa sisters – Luna, Rachelika, and Becky – their parents, grandparents and children, set during the early-mid 20th century in Jerusalem.
"The Beauty Queen of Jerusalem unravels, recreates and brings to life the story of a family set against the backdrop of the Ottoman Empire, The British Mandate and Israel's War of Independence. A colorful, passionate and tragic series interwoven with Judeo-Spanish traditions and the history of a nascent country."
As for the show that started it all, Fauda, we can thankfully expect a fourth season sometime in the near future "Fauda season four will hopefully be shooting in the fall. After the holidays in September. And then it will be on air early next year, Q1 or Q2 most likely." For international viewers, Danna Stern explained that Yes Studios will first offer the show in Israel on its Yes Satellite television, before Fauda goes international on Netflix.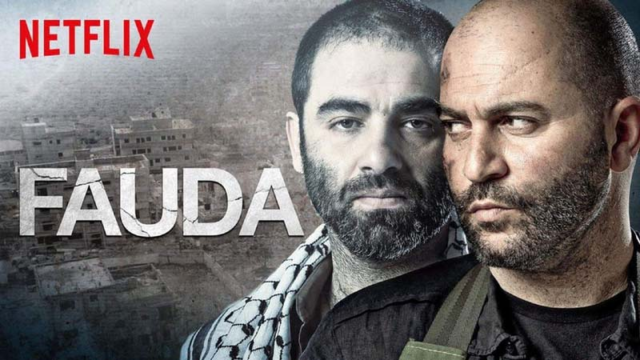 This show is popular even among Israeli Arabs. It is said that Fauda helps to break down barriers between Arabs and Jews. In fact, Fauda is so popular that it even became the most-watched series in the UAE, even before the country officially made peace with Israel.