Published On: Thu, Jun 10th, 2021
Monday.com Hold $6.8 Billion IPO
The company raised $574 million.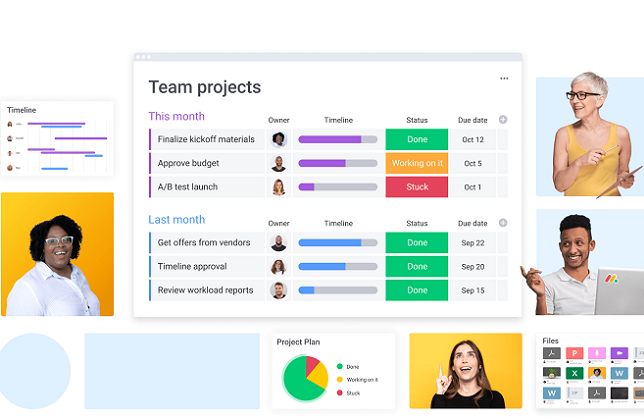 Monday.com issued 3.7 million new shares in its initial public offering held yesterday, Wednesday, raising $574 million. The company could see that rise by another $57.4 million if the underwriters exercise their options within 30 days to buy 370,000 shares at the IPO price. But this figure is still well below the between $596.6 million to $642.3 million that Monday.com said last week that it expected to bring in from the IPO. Monday.com came away from its IPO with a $6.8 billion valuation.
The shares sold for $155 each, much higher than the originally announced price range of $125 to $140. Salesforce.com Inc.'s venture arm and Zoom Video Communications Inc. have each agreed to buy $75 million the company's shares in a private placement at IPO price, according to Monday.com's filings. The company's eventual diluted value after the exercise of stock options could reach more than $7.8 billion.
–

Goldman Sachs and JP Morgan are the lead underwriters with the participation of Allen & Company, Jefferies and other investment banks. The company has raised $234 million to date. Last October JBN reported that Monday expected a $4 billion valuation from its IPO.
Founded in 2012, the Tel Aviv based Monday.Com specializes in project management, team management, SaaS, communication, production tracking, team collaboration, and work management. The company offers a team management platform.
Saas and cloud services are ever more important now due to the Covid-19 crisis. The Corona Virus pandemic has forced countless people away from their offices leaving them with a greater need for secure, efficient and simplistic services such as these.
Just last September Forbes listed the Monday.Com at number 33 on its list of the top 100 cloud companies.
Recently Monday.Com revealed a new integration with Adobe. Its clients will be able to work together with Adobe Creative Cloud, without first needing to switch from one platform to the other. The company declared that users will be able to streamline communications with peers, sort daily tasks by priority, access project briefs quickly, report on statuses, focus on the most impactful work, receive notifications once a project has been reviewed, and receive real-time feedback without switching between tools. Users will also be able to export files from select Creative Cloud apps to monday.com, without leaving their design environment.
Read more about:
monday.com