Published On: Tue, May 18th, 2021
Monday.com Makes It Official – Files for IPO
It expects a $4 billion valuation.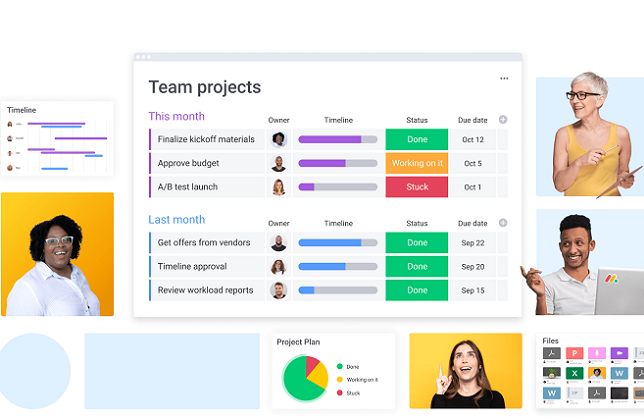 Monday.Com, an Israeli startup which deals with management software, has filed a Form F-1 with the Securities and Exchange Commission (SEC) for an initial public offering. Last October JBN reported that Monday expected a $4 billion valuation from its IPO. But as of now there is no news as to what the company expects to raise or what share price it intends to charge.
The filing also revealed some ups and downs for the company during the first quarter of 2021. Monday.com's revenue increased by 85% to $59 million in the three months ending March 31. But it also showed a net loss of $39 million, up from $19.9 million in the same period last year. However, this could be explained as having been caused by the Coronavirus crisis.
The company has raised $234 million to date.
–

Monday.Com, an Israeli startup which develops a team management platform. Founded in 2012, the Tel Aviv based company specializes in project management, team management, SaaS, communication, production tracking, team collaboration, and work management.
Saas and cloud services are ever more important now due to the Covid-18 crisis. The Corona Virus pandemic has forced countless people away from their offices leaving them with a greater need for secure, efficient and simplistic services such as these.
In May, Bloomberg reported that the company had reached a $2.7 billion valuation. "We're solving the same problems we used to solve, only now they've gotten more acute when working from home," said Roy Mann, Monday.com's co-founder and chief executive officer, at the time.
Recently Monday.Com revealed a new integration with Adobe. Its clients will be able to work together with Adobe Creative Cloud, without first needing to switch from one platform to the other.
The company declared that users will be able to streamline communications with peers, sort daily tasks by priority, access project briefs quickly, report on statuses, focus on the most impactful work, receive notifications once a project has been reviewed, and receive real-time feedback without switching between tools. Users will also be able to export files from select Creative Cloud apps to monday.com, without leaving their design environment.
Read more about:
monday.com