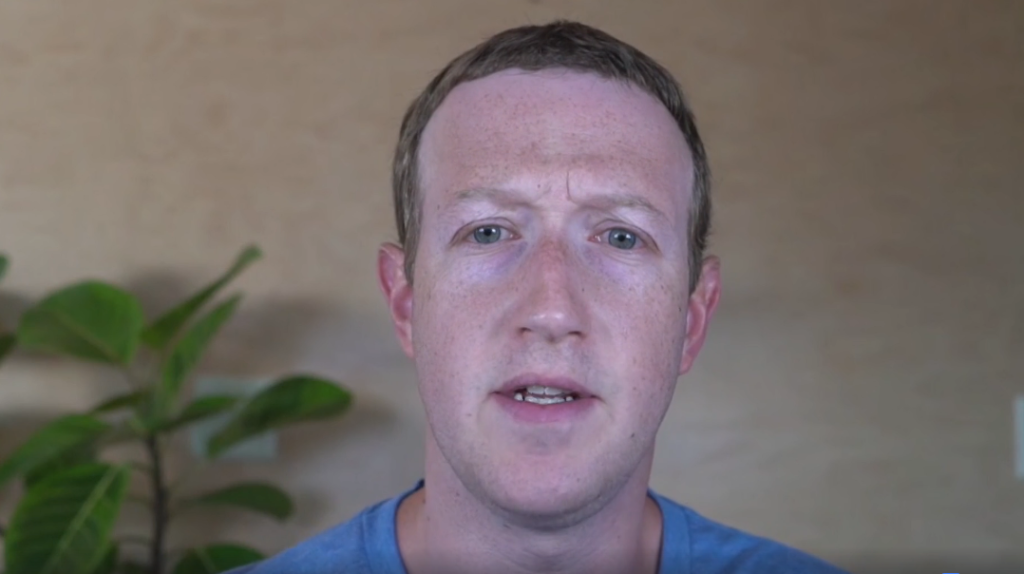 Facebook took a huge hit in trading on Monday with its stock falling as much as 4.5%. This amounted to a $33.6 billion loss to the social media company's market cap. The drop has been attributed to backlash over Facebook's banning Donald Trump from its service. This as the company has now banned the phrase "stop the steal."
Its fellow social media platform Twitter also saw losses. And Facebook has just suspended former Republican Congressman and Presidential candidate Ron Paul for "repeatedly going against our community standards."
If Donald Trump's supporters as well as advocates of freedom of speech are angry with Facebook over the banning of the President then they will surely be infuriated with the ban of "stop the steal." The expression has become synonymous with people who refuse to accept the results of the 2020 Presidential elections. But it is also seen as perpetuating a lie that the elections were not free and fair and this is cited as a cause of last week's riot in Washington.
Facebook said in a statement that it is taking new actions in the time left before the inauguration of President Elect Joe Biden on January 20.
"We are now removing content containing the phrase 'stop the steal' under our Coordinating Harm policy from Facebook and Instagram," it said. "With continued attempts to organize events against the outcome of the US presidential election that can lead to violence, and use of the term by those involved in Wednesday's violence in DC, we're taking this additional step in the lead up to the inauguration."
–
We want to address some rumors and be 100% clear we continue to protect your private messages with end-to-end encryption. pic.twitter.com/6qDnzQ98MP

— WhatsApp (@WhatsApp) January 12, 2021
The company also said that it removed anything which could be construed as advocating violence. "It may take some time to scale up our enforcement of this new step. But we have already removed a significant number of posts."
Another possible reason for the drop was the decision by Facebook to have its subsidiary the messaging service WhatsApp share its users' information with the parent company. WhatsApp competitors Signal and Telegram have seen jumps in their subscriptions since WhatsApp updated its terms of service agreement which includes sharing users' data with Facebook.
–
Here's a sneak peek at some new Signal features that will start rolling out in a few days:

• Chat wallpapers!
• About field for your Signal profile
• Animated stickers
• For iOS: Media auto-download settings and full-screen profile photos (to match Android)

Good morning 🇮🇳! pic.twitter.com/KEAbhMswRI

— Signal (@signalapp) January 12, 2021
CNBC reports that Signal added 7.5 million new installs around the world in the four days after the WhatsApp change in policy. This figure amounts to a 4,300 percent increase over the previous week's total and breaking even its monthly record.
Telegram had 5.6 million downloads globally from Wednesday through Sunday.
Facebook has been criticized for both the proliferation of fake news and hateful speech as well as its decision to ban President Trump. The backlash may have been why the company has joined Google, Microsoft and major financial firms in suspending political donations.
"Following last week's awful violence in DC, we are pausing all of our PAC contributions for at least the current quarter, while we review our policies," Facebook spokesperson Andy Stone said in a statement.