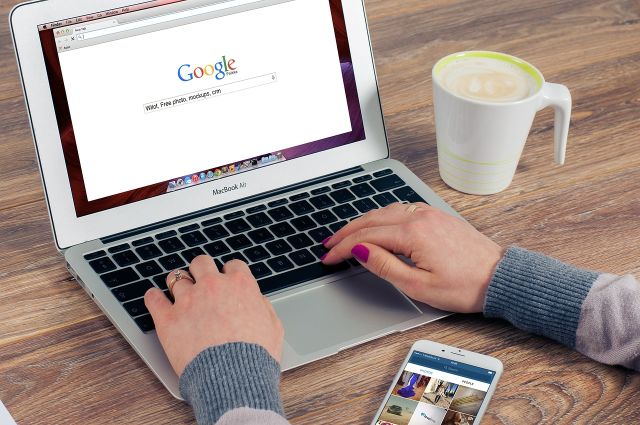 Google and Facebook have been sued by Ten U.S. States who accuse the two tech titans of colluding over online advertising. The antitrust suit was filed in a U.S. District Court in Texas and alleges that Google entered into an agreement with Facebook where the social media giant would not compete head to head with Goggle in exchange for special deals for Google ads. In this way Google ensured that Facebook would not develop its own competing advertising system.
Ever wonder why you keep seeing ads for things that you only recently searched for online? Let's say that you need a new bed and looked for deals on Google. You almost certainly then saw numerous ads for bedroom furnishings on various websites. Google uses your search history to pick ads targeted directly at you and places these ads on various websites which get a cut of the ad revenue.
This is a more efficient form of advertising than just placing ads for products that a website's publisher may think its visitors would be interested in.
You may also have noticed the same thing happening in both your Facebook and Instagram feeds. This is because Facebook also pays Google for its ad services.
In 2017 Facebook planned its own similar ad system to be called "Header Bidding." The company already sells its data which it collects from users to other companies through its Facebook Audience Network. Header Bidding would have copied Google's system of having customers bid for the placement of paid ads at the top of Google searches. This would have constituted a huge threat to Google's major sources of revenue.
This new suit comes after both companies have already been sued in the United States over antitrust violations. And Facebook is even under investigation in Israel for similar allegations. Facebook has been charged with stamping out competition through its acquisition of new companies like WhatsApp and Instagram. The allegation is that the company bought out potential rivals in order to prevent any competition from getting off the ground.
The American Department of Justice Sued Google in October accusing the company of entering into exclusive arrangements with Apple and other large companies which harmed competition in the search engine advertising industry. By colluding with others to block competition Google harmed consumers by limiting their choices, the suit states. The Federal law suit was joined by 11 states.
"Google is a trillion-dollar monopoly brazenly abusing its monopolistic power, going so far as to induce senior Facebook executives to agree to a contractual scheme that undermines the heart of [the] competitive process," said Texas Attorney General Ken Paxton, who led the suit, in a statement.
"Attorney General Paxton's ad tech claims are meritless, yet he's gone ahead in spite of all the facts. We've invested in state-of-the-art ad tech services that help businesses and benefit consumers," a Google spokesperson told the Wall Street Journal in a statement. "We will strongly defend ourselves from his baseless claims in court."