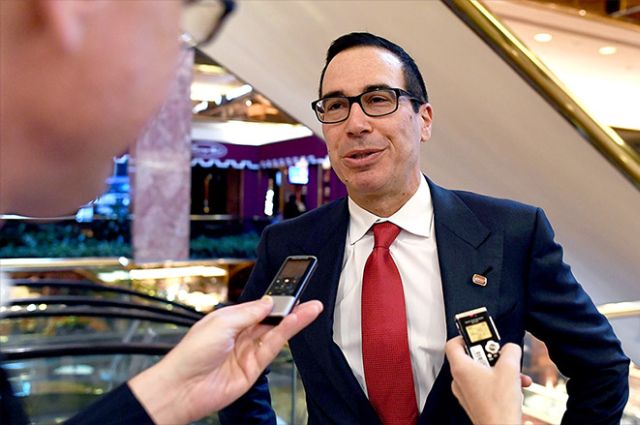 Secretary of the Treasury Steven Mnuchin has made a new $916 billion Covid-19 economic relief package proposal. The White House and the Congress have been at odds for moths on how to proceed with Corona Virus assistance, both in how much should be spent and how such funds should be distributed.
The proposal would be paid for in part by using $140 billion in funds from the Paycheck Protection Program and $429 billion in Treasury funds.
In a statement which he released on Twitter Secretary Mnuchin emphasized that his $916 billion deal is $8 billion more than the $908 bipartisan package which was previously on the table. But Democratic leaders balked at this, emphasizing the new offer's terms conditions on who receives the money and how it would be distributed.
One major point of contention is the lack of funding provided to state and local authorities who democrats say have borne the brunt of the costs involved in dealing with the Corona Virus pandemic. Senator Schumer criticized Republican Senate Leaded Mitch McConnell for opposing local funding stressing that, ""Within the Senate many Republicans support state and local funding. State and local funding is bipartisan unlike the extreme corporate liability proposal Leader McConnell made which has no Democratic support."
–
Statement on my discussions with @SpeakerPelosi on COVID relief. pic.twitter.com/z3g2geg4sl

— Steven Mnuchin (@stevenmnuchin1) December 8, 2020

Speaker Pelosi and Senator Minority Leader Chuck Schumer of New York issued a statement calling the cuts to unemployment insurance benefits from a proposed $180 billion to $40 billion unacceptable, adding "The president's proposal must not be allowed to obstruct the bipartisan congressional talks that are underway."
"While it is progress that (majority) Leader McConnell has signed off on a $916 billion offer that is based off of the bipartisan framework, the President's proposal must not be allowed to obstruct the bipartisan Congressional talks that are underway. Members of the House and Senate have been engaged in good-faith negotiations and continue to make progress. The bipartisan talks are the best hope for a bipartisan solution."
A group of democratic senators wrote a letter demanding that people get checks sent to them directly saying, "Simply stated, given the horrific extent of the current crisis and the desperation that working families all over this country are experiencing, this proposal does not go anywhere near far enough."
Democrats and Republicans in Congress have found common ground. But Senator McConnell has urged that insistence on state and local funding be put aside to ensure passage of a Covid relief bill.
This suggestion did not sit well with Speaker Pelosi who said, "The bipartisan negotiations involving Senators and Members of the House have made good progress and must be allowed to proceed without Leader McConnell's obstruction."