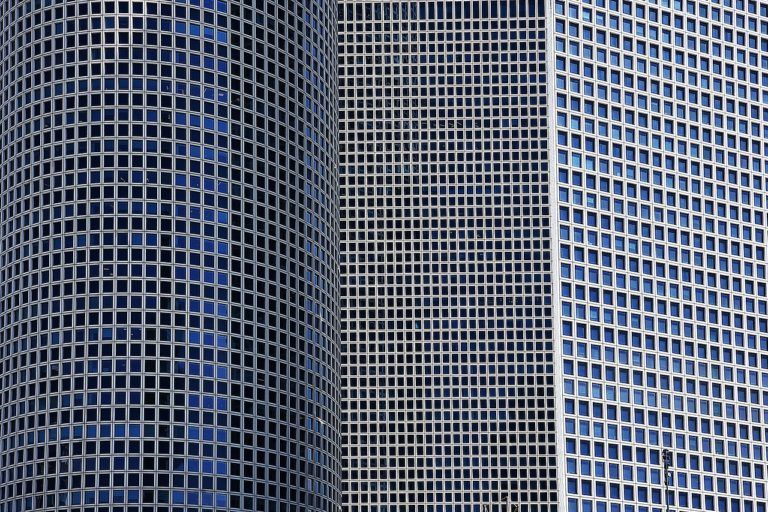 Investment firm Greenfield Partners raises $150 million for Israel's tech ecosystem 
The capital is to be invested in early growth-stage tech companies.
[IsraelDefense 13, Sept 2020]
Israeli venture capitalist leads investor rounds for two tech companies 
Please help us out :
Will you offer us a hand? Every gift, regardless of size, fuels our future.
Your critical contribution enables us to maintain our independence from shareholders or wealthy owners, allowing us to keep up reporting without bias. It means we can continue to make Jewish Business News available to everyone.
You can support us for as little as $1 via PayPal at office@jewishbusinessnews.com.
Thank you.
aMoon, an Israeli venture capital firm, has taken part in a $30 million Series A round of financing in the British medical company MiNA Therapeutics.
[Jewish Business News 11.09.20];  [The Jerusalem Post 13.09.20]
Emirati tech firm to set up a subsidiary in Israel for the first time
Group 42 will be the first company from the UAE to establish an office in the Jewish state since the normalization agreement. The office will focus on fields such as COVID-19 diagnostics, AI, smart cities, and renewable energy.
[IsraelDefense 14.09.20] 
Israeli Firm Team8 Raises $100 Million For New Fintech
Team8 will leverage its company-building methodology and expertise across data, AI, cybersecurity, and privacy for the new fintech foundry.
[Jewish Business News 14, Sept 2020]
Hetz Ventures closes $77m Israel VC fund
The venture capital fund will invest in early-stage enterprise software startups.
[Jewish Business News 15, Sept 2020]
Horizon GreenTech Ventures 10-company portfolio acquired by SIBF
VC fund SIBF (Southern Israel Bridging Fund) is acquiring early-stage investment alliance Horizon GreenTech Ventures from multinational giant GE (General Electric).
[Newsbreak 16, Sept 2020]
Check Point buys Israeli startup to provide safer remote access amid COVID-19 
Market source estimates the acquisition of Tel Aviv-based Odo Security at $30 million; founded in 2018, startup has raised $5 million to date.
[The Times of Israel 16, Sept 2020]
Life after oil: UAE aiming to tap into Israeli tech to meet future challenges
Edouard Cukierman, the managing partner at Catalyst Funds and the chairman of Cukierman & Co Investment House, is convinced the relations between Israel and the UAE have a very bright future.
 [CTech 16, Sept 2020]
Big leap: JFrog prices IPO well above the upwardly revised range at $44​
Israeli automated software updating company JFrog is raising $352 million on Nasdaq.
[Nasdaq 16, Sept 2020]
Five Israeli companies recognized in annual Disruptor 50 list
Neteera, Lemonade, Healthy.io, SentinalOne and K Health all featured by CNBC among world's leading startups.
[CTech 16, Sept 2020]
Aidoc develops artificial intelligence-based medical imaging software designed to quickly analyze medical scans and help doctors prioritize the most urgent cases
[CTech 16, Sept 2020]
Wix sets up venture arm to tap into web-focused tech
Funds will come from Wix's cash flow; investment in Israeli and global startups could eventually also lead to M&A deals.
[Times of Israel 17, Sept 2020]
[CTech 17, Sept 2020]
Israeli blank check co ION files to raise $200m on NYSE
Parent company ION Asset Management has $1.5 billion under management in its hedge fund.
[CTech 17, Sept 2020]
Israeli startup Fintica AI Makes History With Emirati Strategic Investment
Fintica AI, that develops next-generation AI that it says enhances predictive analytics for wealth and asset managers, hedge fund, financial markets infrastructure, and global data vendors has acquired investments from UAE firm Barker and Booth Commercial Agency LLC which is led by CEO Mohammed Al Belushi.
Financing Rounds
Aidoc Medical ($20M Series B)
BrandTotal ($12M Series B)
Medigate ($30M Series B)
Varada ($12M Series A)
Sternum ($6.5M Series A)
Blue White Robotics ($10M Series B)
​
Exits (M&A and IPO)
JFrog (IPO Nasdaq $352m)
Odo Security (Acquired by Check Point $30M)
​
New Startups Added
Matricelf (Life Sciences, Biotech)
Gosmart Precision Farming (Cleantech, Agrotech)
Tasq.ai (IT, AI)
SkillReal (IT, AR)
Axon Pulse (Hardware, Signal processing)
Smart Biosensors (Life Sciences, Biotech)
​
New Israeli VC Fund Added (Q2-Q3 2020)
Hetz Ventures ($77M)
Team8 FinTech Partners ($30M)
VGames Fund ($30M)
Red Dot Capital Partners II ($200M)
CyberStarts Fund II ($100M)​