Published On: Thu, Feb 6th, 2020
5 Financial New Year's Resolutions for 2020 & Beyond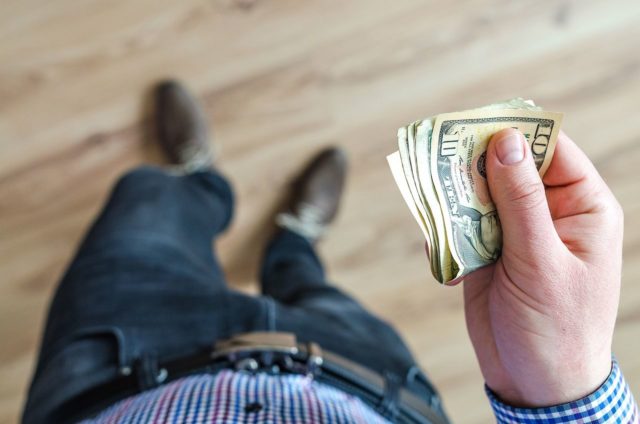 By Contributing Author
There are lots of opinions out there about creating New Year's resolutions. The fact is that most people don't stick to their resolutions, which is a result of a few things. Not being motivated, not having a plan, and not considering the full effects of action are some of the biggest reasons for this — and hey, it's understandable.
But if you're ready to change your financial life forever, the time is always now. Seize the opportunity and make these five financial New Year's resolutions for 2020 and beyond.
Make More Money
It seems like wanting more money is one thing that just about everyone finds relatable. While making more cash isn't always easy, it can be hugely beneficial for you and your finances. Maybe 2020 can be the year when you finally resolve to boost your income. Here are a few ideas you can consider:
Simply asking for a raise can be one of the most straight-forward (and simple) ways to make more money. This can be particularly effective if you're a valued team member where you work, or it's been a while since you've received a raise.
Changing jobs is another one of the more common routes to finding more money. There's certainly nothing easy about searching for and changing jobs. However, it can be well worth it if you end up in a significantly better situation.
Freelance or gig on the side. It's possible for you to make some decent money freelancing your skills or having a flexible part-time side-gig. These types of jobs can be really great if you're working with a product or skill that's also your passion.
There are tons of ways to make an extra buck. Doing this can kick your financial life into overdrive. It's wise to allocate some of this income toward an emergency fund so you can pay for unexpected expenses without having to take out debt.
Start Investing
Once you've saved up some money for emergencies, it's time to start making your money work for you. Investing is one of the best ways to do this.
A lot of people see investing as dangerous because there's always a possibility that you can lose money. This is certainly true in the short term. Over the long run, it's pretty reliable that you'll profit if you're well diversified. Purchasing index funds is one of the best ways to ensure sufficient diversification. These are investments that can be bought or sold like stocks, but actually track a larger index such as the S&P 500.
Despite certain bad years, the S&P 500 has had an annual return of about eight percent since 1957. That's in an entirely different league than a savings account. People who want to reach their financial dreams need to consider the power of investing.
Pay Down Your Debts
Paying down your debt is another hugely important resolution for 2020. While it's true that not all debt is the same, and some can even be considered "good"— such as a mortgage — you want to part ways with other forms of debt.
Credit cards are one of the most brutal forms of debt. These loans can stay with you for so long because high interest rates make them hard to pay down. Individuals who need some help getting rid of serious credit card debt can consider looking into a program that aims to negotiate with creditors for better repayment terms. Be aware this route will require a commitment, often 24 to 48 months, but that you'll have the chance to rebuild afterward.
Have Enough to Give
Most people want to be able to give money, but just don't have the means to do so. By making some financial changes, 2020 could be the year where you're finally able to donate and give money to things that matter to you.
Boosting your income and reevaluating your priorities are two of the most important steps in getting to this place. There are plenty of people who make good money, but can't give much because they spend it all. Taking some time to evaluate what you want most out of life will make you more fulfilled, while also allowing you to help others.
Retire Securely
Retirement should be a financial resolution for everyone at some point. But retiring will be much more attainable if you start planning for it earlier in life. This means putting income into IRAs so your money can grow tax-free. You should also consider what you want to get out of your retirement. Your wants are going to determine how much money you need to have saved up before you get there.
There are plenty of things everyone can do to improve their financial lives. Commit to a few of these this year and you'll thank yourself down the line.
About the Author