Published On: Sun, Jul 1st, 2018
Paul Singer and John Elkann push Hyundai to takeover of Fiat Chrysler Automobiles, Report
Hyundai will be launching a takeover bid by May 2019 to buy out the Fiat Chrysler Group (FCA) according to Asia Times. The merger could make Hyundai the largest automaker in the world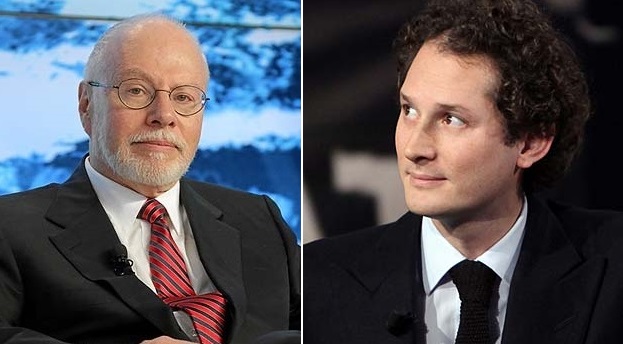 Paul Singer, owner of the hedge fund Elliott Management, a shareholder activist with a $1 billion stake in South Korean Hyundai and a significant owner of equities in Fiat Italy. And Fiat Chrysler Automobiles (FCA) Chairman and family patriarch John Elkann have great interest for a move in which Hyundai buys out FCA.
The merger could make Hyundai the largest automaker in the world, overtaking the Renault-Nissan-Mitsubishi alliance, Toyota, and Volkswagen.
A report by Asia Times, citing sources close to the matter who said that Hyundai's CEO is waiting for an expected decline in FCA shares due to CEO Sergio Marchionne retires, before launching a takeover bid for the FCA group.
The date expected to take action sometime between now and May 2019, before the Fiat-Chrysler annual shareholders' meeting, when Sergio Marchionne formally steps down as CEO.
The shareholder activist Paul Singer is a major player in Italian equities, He is the owner of Silvio Berlusconi's AC Milan soccer club, with a stake in Telecom Italia.
John Elkann shows more interest in the news media than in automobiles. Elkann recently took over the controlling stake in The Economist Group from Pearson and is a potential bidder for the New York Times.
An FCA insider told Asia Times: "Elkann is well aware that Fiat Chrysler is going into a perfect storm. Lack of new models, mediocre technology in relation to peers and no real EV [electric vehicle] strategy, all on top of rising oil prices."
FCA's CEO Sergio Marchionne has been looking for a merger for a few years now.  It was rumored for mergers General Motors and similar alliances with Volkswagen Group.
Such a deal with Volkswagen would face hardline opposition in Germany and Italy due to automotive plant closures and questions concerning VW 's traumatic diesel-engine scandals in the US and Europe.
Chinese conglomerate Great Wall Motor has confirmed its interest in taking over all or parts of FCA.
About the Author