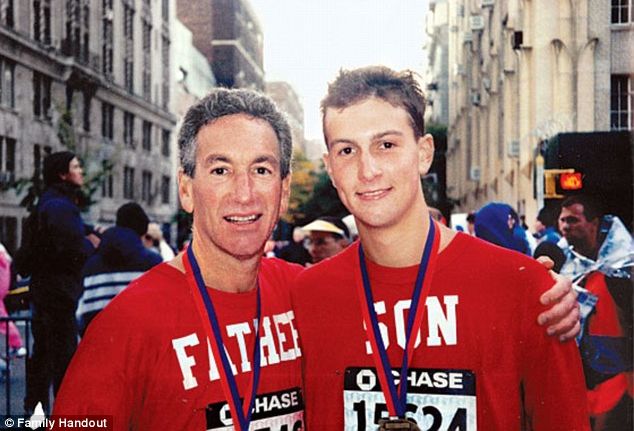 Jared Kushner's father, Charles Kushner, who also just so happens to be a convicted felon, has gotten back to work. He has also hired some of the people who he did time with.
In 2004, after already paying a $508,900 fine to the Federal Election Commission for improperly contributing money to political candidates, Charles Kushner was forced to agree to a plea bargain with Federal prosecutors and was sentenced to 14 months in a federal prison in Montgomery, Alabama. The charges against Kushner revolved around illegal campaign contributions and witness tampering. Charles Kushner had arranged for a prostitute to sleep with his brother in law William Schulder, who had agreed to testify against him. The encounter was filmed and Kushner used it to try and blackmail Schulder. Gross!
The federal prosecutor who handled the case was none other than future New Jersey Governor Chris Christie. Christie later worked side by side on Donald Trump's presidential campaign with Jared Kushner, the son in law of the President Trump who just so happens to also be the son of Charles Kushner.
Jared Kushner is 36 and he had already stepped up to a senior position in his family's real estate business Kushner Companies. This was in part because daddy Charles Kushner was in jail. But now that he has taken on a job as White House advisor to President Trump, Jared Kushner has been forced to step aside from Kushner Companies and his father Charles Kushner is stepping back in.
Did you follow all of that?
At the time Chris Christie stated about the charges, "There is nothing, nothing more sacrosanct than the integrity of the grand jury system."
Apparently prison is a good place to make business connections. Avram Lebor and Richard Goettlich are two former convicts who served prison time with Charles Kushner who are now working for Kushner Companies. Bloomberg reports that the two men were convicted in separate fraud schemes. Lebor, 68, served seven years in prison and is now the firm's director of acquisitions. Goettlich served ten years in jail for his part in a ponzi scheme.
The two men were hired as part of the Kushner Companies' second-chance program. Charles Kushner is board member of Getting Out & Staying Out, which mentors young inmates at Rikers Island.
So Charles Kushner, father of current Presidential advisor Jared Kushner and son in law to the President has been convicted on federal election fraud charges and witness tampering. The big question now that everyone is still asking about his son Jared is whether or not he will be able to separate his new job working for the people of the United States from his business interests, or if there will be conflicts of interest. And will doing business with Kushner Companies make it easier for you to get access to the White House?
Well Larry Noble, general counsel for the Campaign Legal Center, a nonpartisan organization focused on election laws, put it best when he told Bloomberg, "It can't hurt to be doing business with Jared Kushner's family. It's a road to the administration. At the very least they're going to have an inside track."
So what is Charles Kushner doing these days?
The Real Deal reports that Charles Kushner just spent $12 million on three units in 212 Fifth Avenue in Manhattan. Encompassing an area of 4,614 square feet, the three apartments are each on a different floor, the seventh, eighth and ninth floors.