–
The Soros fund's portfolio also includes Israeli companies BioBlast Pharma, ClickSoftware Technologies, Kite Pharma, and Mazor Robotics.
–
Please help us out :
Will you offer us a hand? Every gift, regardless of size, fuels our future.
Your critical contribution enables us to maintain our independence from shareholders or wealthy owners, allowing us to keep up reporting without bias. It means we can continue to make Jewish Business News available to everyone.
You can support us for as little as $1 via PayPal at office@jewishbusinessnews.com.
Thank you.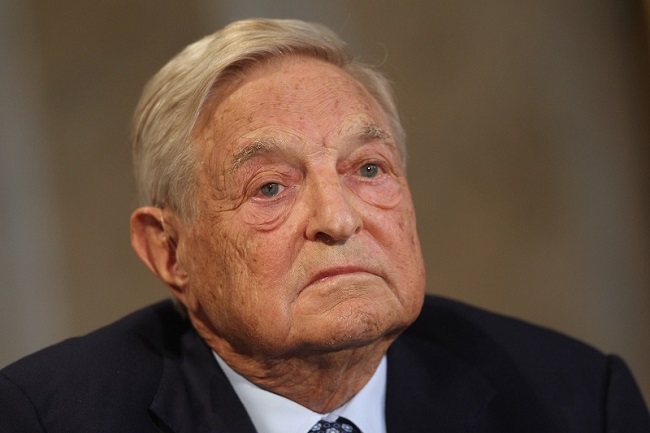 Soros Fund Management, George Soros's investment fund, has sold some of its Teva Pharmaceutical Industries Ltd. (NYSE: TEVA; TASE: TEVA) shares, according to the fund's report to the US Securities and Exchange Commission (SEC).
The fund's 6.2 million Teva shares at the end of the third quarter, constituted 0.7% of Teva's share capital, and is currently worth $356 million. The fund formerly owned 1.2% of Teva, according to its previous report in May. Teva's share price rose 8.6% between the two reports.
Teva is not the only company in which Soros Fund Management has sold shares; the fund has also sold shares in other prominent companies, including Intel and Apple. While Teva was formerly the Soros fund's largest holding in market cap terms, it is currently the third largest. Its current leading investment is in Chinese company Alibaba, in which Soros Fund Management holds 4.4 million shares with a market value of $506 million.
The report shows that the Soros fund has made other investments in Israeli companies, such as a small new stake in BioBlast Pharma Ltd.(Nasdaq:ORPN), worth $363, 000, and a small stake in ClickSoftware Technologies Ltd. (Nasdaq: CKSW), in which the fund previously invested, with a current value of $23 million. The fund also owns shares in Kite Pharma worth $26 million, and continues to hold shares in Mazor Robotics Ltd. (Nasdaq: MZOR; TASE:MZOR) with a value of $5.3 million. On the other hand, SodaStream International Ltd. (Nasdaq: SODA), in which the fund previously invested, is no longer in its portfolio.
Published by Globes [online], Israel business news – www.globes-online.com