–
Is George Soros moving in a new direction as a serial investor?
–
Please help us out :
Will you offer us a hand? Every gift, regardless of size, fuels our future.
Your critical contribution enables us to maintain our independence from shareholders or wealthy owners, allowing us to keep up reporting without bias. It means we can continue to make Jewish Business News available to everyone.
You can support us for as little as $1 via PayPal at office@jewishbusinessnews.com.
Thank you.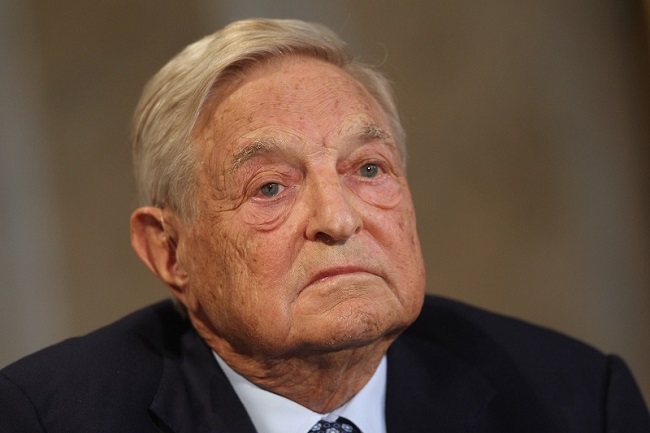 –
World renowned and self-made billionaire investor George Soros may be trying his hand at investor activism. He is taking on the Penn Virginia Corp. American oil and gas company.
Scott Bessent, the chief investment officer of Soros Fund Management, sent a letter last week to Penn Virginia in which he accused its CEO, Edward Cloues, and management of harming its investor relations and making terrible strategic decisions. The company's stock has not risen in the last 5 years. This is in contrast to the 40% increase in stock value that other oil companies have seen in the same period.
Soros has acquired almost 10% of Penn Virginia's stock.
This is all happening against the backdrop of disastrous financial news for one of Mr. Soros' companies.
Israel's ClickSoftware Technologies Ltd., which develops computer programs for companies to manage their workforces, saw its stock tumble to a five month low in June. The stock has lost 25% of its value to an average of $7.60 so far this quarter. The company's largest shareholder is George Soros, with a 9.9% stake in it as of March 31, 2014.
The main issue for ClickSoftware is that it is currently upgrading new cloud based systems, which let customers store their information on line rather than on localized computers. Cloud based programs must be marketed as a software as a service technology.
This is a problem for a company's revenues as it means that customers can make monthly payments for the service, which can be canceled at any time, rather than paying up front for the software along with its license agreement.
The changeover left the company in the red for 2013, marking its first annual net loss in eight years. It has, however, forecast up to $132 million in total revenue for 2014.
As a result, analysts predict that the company's stock will rebound and break the $13 mark within the next twelve months.
Born in Hungary in 1930, George Soros survived the Holocaust and later moved to America. He is the chairman of Soros Fund Management, a privately held American investment management firm that he founded in 1969. It became a family only fund in 2011 and as such does not need to worry about its investors as hedge funds do.
Soros made his biggest mark when he shorted $10 billion worth of British Pounds in 1992. That move made him a fortune and pushed the British government to devaluate the Pound.
Just last year he shorted the Japanese Yen in response to that country's implementation of a monetary easing program. That move also earned him a huge profit.
Soros is also known for his support of liberal political causes. Forbes estimates his wealth at $23 billion.
Headquartered in Petah Tikva, Israel, ClickSoftware was founded in 1979 and has 600 employees in offices around the world. It coined the term "service chain optimization" in 1996. The company has been available for trade on the NASDAQ since 2000.
This past March ClickSoftware acquired American cloud-based mobile workforce management Xora for $147 million. The acquisition was intended to help it with its move into cloud computing and the software as a service business model.