–
In the 15th Jun 2014 edition of Israel's good news: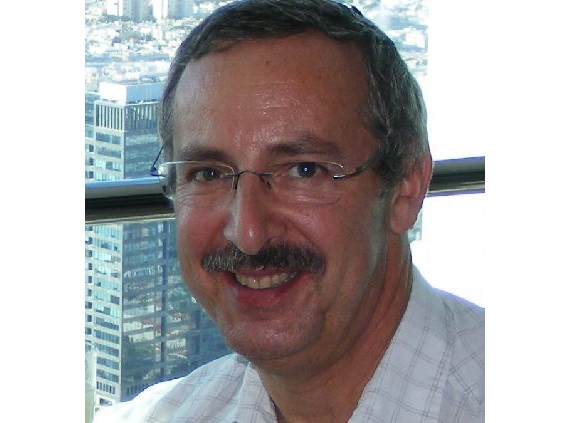 ECONOMY & BUSINESS
Please help us out :
Will you offer us a hand? Every gift, regardless of size, fuels our future.
Your critical contribution enables us to maintain our independence from shareholders or wealthy owners, allowing us to keep up reporting without bias. It means we can continue to make Jewish Business News available to everyone.
You can support us for as little as $1 via PayPal at office@jewishbusinessnews.com.
Thank you.
Israel has NIS 1.9 billion budget surplus in May.  The government's budget surplus of NIS 1.9 billion in May 2014 reduced the deficit to 2.4% of GDP for the 12 months through May 2014 compared to 2.5% in April.
Israel and EU sign 80 billion Euros scientific research agreement. Israel and the European Union have signed a key agreement, Horizon 2020, marking the beginning of an unprecedented partnership agreement for the funding of scientific research and innovation.
Australia seeks Israeli innovation.  Australia's July trade mission to Israel is specifically designed for senior leaders from businesses, government policy and academia. It will focus on Technology Innovation and Israel's entrepreneurial environment and explore Israel's excellence in cyber security, big data and R&D.
Mapal Green signs up its third UK water utility.  United Utilities – the UK's largest water company – has selected Israel's Mapal Green Energy to treat the wastewater of its customers. Thames Water and Anglian Water have already chosen Mapal's system.  The three companies serve nearly half of English households.
Polish oil terminal installs Israeli security solutions. Security at the Naftoport oil transshipment terminal in Poland has been enhanced with the integration of detection and analysis products from NICE Systems of Israel.  Naftoport transships crude oil and refined oil products in the Port of Gdansk.
Israeli company buys Jamaica Private Power Company.  Israel Corporation Power has increased its stake in Jamaica Private Power Company (JPPC) to 100%.  JPPC generates and sells its entire capacity to the Jamaica Public Service.  IC Power already owns power stations in Nicaragua, Colombia, Chile and Peru.
Temech Conference 2014: Religious women who want to start a business.  23rd Jun 2014 sees the flagship event for thousands of Israeli Torah-observant businesswomen – entrepreneurs and self-employees.  The 2014 Jerusalem Conference is themed "The Next Level" and 500 delegates are expected to attend.
7, 863 books were published in Israel in 2013.  According to statistics from the National Library, Israel published 7, 863 books in 2013 – 235 more books than in 2012.  Israel's annual Hebrew Book Week began on Jun 11.
Israel is represented at the World Cup – in a security capacity.  Israeli companies NICE and RISCO are supplying Brazil with key security and management technology that officials are counting on to keep the peace during the World Cup soccer tournament.
Yossi Benayoun comes home.  Israel's long-time soccer hero Yossi Benayoun has signed a two-year deal with Maccabi Haifa worth $1 million.  The 34-year-old Israeli midfielder left Haifa in 2002 for Racing Santander in Spain and then nine years in England from 2005 with West Ham, Liverpool, Chelsea, Arsenal and QPR.
If happiness has a price – in Israel it costs the least.  A new Bloomberg scale uses living standards data, per capita GDP, and the Gallup happiness poll to "price" happiness. It shows that Israelis "pay" $4, 491 to be happy, less than people anywhere else in the world.  It "costs" $7, 051 in the USA and $14, 609 in Qatar.
SCIENCE AND TECHNOLOGY
Build your house with Israeli SmartBricks.  Within 2 years you may be able to build a new house using Israeli SmartBricks – Lego-like bricks costing 50% less than conventional materials.  The modular bricks have removable sides to accommodate wiring and inner supports.
24me – the app for the busy person.  Israeli businesswoman and mother-of-three Liat Mordechay Hertanu developed the personal assistant app 24me in 2012 to manage her hectic daily life.  24me now has hundreds of thousands of users worldwide, including students, parents and business people.
–
–
$7m robotics center for the Technion.  US based software company PTC Inc. is investing $7 million in a new robotics center at Israel's Technion.  PTC will build the center and finance the first 3 years operating costs.  PTC specializes in 3D design software and has had an Israeli development center since 1991.
Phinergy's Aluminum battery – the future is in the air.  An electric car equipped with an Israeli-designed aluminum-air battery system made its track debut at Montreal's Circuit Gilles-Villeneuve.  Israel's Phinergy has partnered with global metals engineering company Alcoa, to bring long-distance electric cars closer to a reality.
–
72 projects displayed at Technology Fair.  Israel's high-tech and venture capital executives examined the innovative new technologies in the seventy-two projects on display at the recent Technology Fair at the Computer Science School at The College of Management-Academic Studies (COMAS) in Rishon Lezion.
CNN features Israeli start-ups.  Samuel Burke at CNN took a trip through Israel's tech scene.  He spoke to CEOs of Israeli startups and to Israel's Chief Scientist.
IDF deploys "Wind Shield" – a mobile Iron Dome.  The IDF took delivery of the Green Rock mobile missile defense system from developers ELTA – a subsidiary of Israel Aerospace Industries.  Nicknamed "Wind Shield", the system detects the launch of rockets and mortars and intercepts them before they reach their targets.
Israeli drone and camera help Brazil capture gang leader.  A Heron UAV made by Israel Aerospace Industries, fitted with a heat-sensing camera developed by Israel's Elbit Systems helped Brazilian police nab the criminal gang leader "Little P". Brazil is trying to prevent violence in Rio de Janeiro during the World Cup.
The Untold News of Israeli Innovation.  Here is the story of marketing professional Marcella Rosen from New York and how she founded Untold News. She also wrote the book "Tiny Dynamo".  Standing on the sidelines while the state of Israel was being denigrated just wouldn't work for her.
"Out of Zion shall go forth the law of renewable energy."  Israel's Knesset hopes to become the "greenest" Parliament.  Projects include 4, 600 sq meters of solar panels on its roof, converting paper documents to electronic, LED lighting, charge points for hybrid cars, eliminating bottled water and using recycled paper.
Publicizing Israeli innovations to hundreds of millions.  The first Chinese Media Center in the Middle East has opened in Israel at the College of Management-Academic Studies in Rishon LeZion.  It will publicize Israel's strengths in agri-tech, high-tech and clean energy to many of China's 618 million Internet users.
ISRAEL'S MEDICAL ACHIEVEMENTS
ALS patients improve after stem cell treatment.  Israel's BrainStorm reported positive interim results of Phase IIa ALS trials of its "NurOwn" stem cell therapy.  71% of patients were in decline before treatment but after treatment 63% were either stabilized or had improved neurological function.
MobileOCT wins prize for cancer screening program.  Israeli start-up MobileOCT has won the 2014 Vodafone Americas Foundation Wireless Innovation Project for its program to help residents of the US-Mexican border area detect cervical cancer.  MobileOCT's technology uses mobile phones with added lenses.
Merck to work with Israeli life science companies.  US giant Merck is to collaborate with Israeli companies on technological projects.  Israel's Chief Scientist's Office will grant financial support for joint projects researching into life-saving medicines, which Merck will match.
Six Israeli start-ups in Forbes top 10 world-changing health tech companies.  I don't normally include "lists" of Israeli companies, but this is exceptional.  ReWalk, uMoove, Telesofia, Surgical Theater, TotallyPregnant and HelpAround all are Israeli and classified by Forbes as "world-changers".
Israeli satellites to help rescuers in disaster areas.  The Israel Space Agency has volunteered to provide satellite images to the United Nations Platform for Space-based Information for Disaster Management and Emergency Response (SPIDER), which serves as a data transfer hub in the event of international catastrophes.
–