–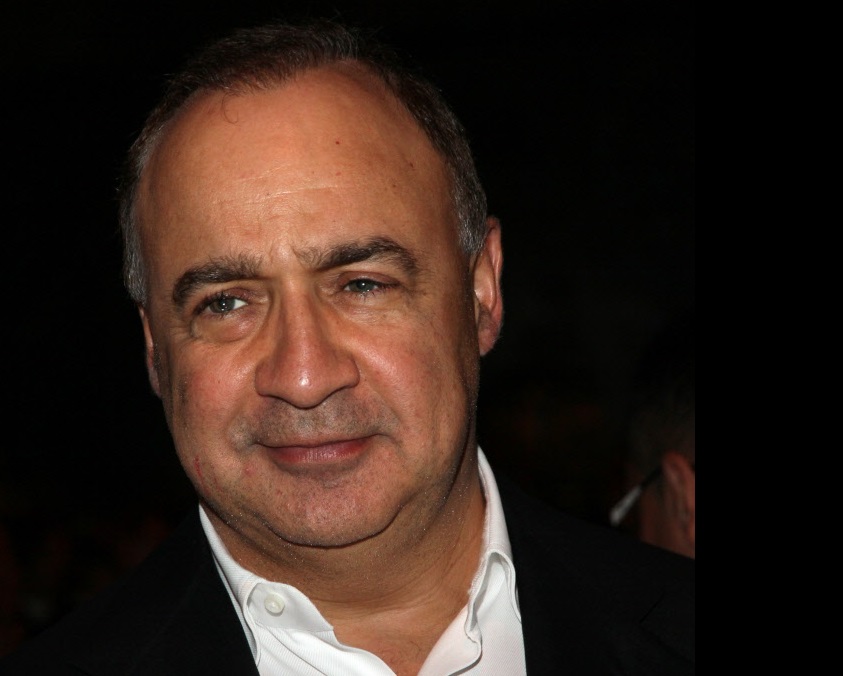 –
Access Industries
("Access") today announced that it has acquired the renowned One&Only Ocean Club on Paradise Island in The Bahamas from Brookfield Asset Management and its institutional partners.
As part of the transaction, Access also acquired additional beachfront property for future development. Kerzner International ("Kerzner"), a leading international developer and operator of destination resorts, casinos and luxury hotels will continue to manage the property under the award-winning One&Only brand. Kerzner originally owned the property as well, but sold it to Brookfield to generate liquidity during a difficult period of its operations.
Please help us out :
Will you offer us a hand? Every gift, regardless of size, fuels our future.
Your critical contribution enables us to maintain our independence from shareholders or wealthy owners, allowing us to keep up reporting without bias. It means we can continue to make Jewish Business News available to everyone.
You can support us for as little as $1 via PayPal at office@jewishbusinessnews.com.
Thank you.
Len Blavatnik, Chairman of Access Industries, which has oodles of liquidity these days, said "The Ocean Club has a storied history as one of the most exclusive destinations in the Caribbean. We are pleased to include this unique property in Access' portfolio of iconic hotels and we look forward to working with Kerzner's experienced management team to bring the Resort to a new level of excellence."
–
–
Alan Leibman
who is CEO of
Kerzner International
said, "Our long-term commitment to The Bahamas continues. We are extremely excited to begin working with Access at One&Only Ocean Club. They are a world-class organization with a shared vision for the continued excellence of the property, ensuring that the resort remains positioned as the ultimate ultra-luxury guest experience in the region."-
Jonah Sonnenborn, who runs the real estate division at Access Industries said, "We will invest in and continue to enhance the property to provide discerning global
travellers
the ultimate luxury experience in the Caribbean, " adding "The uniqueness of the property will be celebrated and enriched to provide our guests with a sophisticated, yet relaxed experience. We look forward to working with our
neighbours
on Paradise Island, the Bahamian Government and Kerzner at this distinctive property."
Kerzner International was founded by South African accountant turned entrepreneur Sol Kerzner, who built it up into a large chain of luxury resorts, including two resorts in Dubai.
–
During the last recession the company got into deep financial trouble and, by 2012, one of Kerzner's major creditors, the Canadian company Brookfield Asset Management, which is led by its Chairman Jack Cockwell, himself also a South African-born Accountant, took ownership of the company's two Bahamas properties, the Ocean Club and the Atlantis by way of a debt agreement
Then at the beginning of April of this year, Dubai's Sovereign Wealth Fund, which was already a partner in their Dubai Palm resort, took effective corporate control of Kerzner International as well, and Sol Kerzner officially retired as its Chairman.
–
About Sol Kerzner
Solomon (Sol) Kerzner, who today is 77 years old, is a South African accountant and business entrepreneur. He was born in Johannesburg, as the youngest of four children to Russian Jewish immigrants. His family started a hotel chain and, after graduating as a Chartered Accountant, Kerzner took over the running of the group and went on to create the most successful hotel group in South Africa.
He later went on to found the luxury chain Kerzner International Hotels and his career spans more than 45 years in the resort industry. He originally founded both of South Africa's largest domestic hotel groups and has played a pivotal role in the development of the tourism industries of South Africa, Mauritius, The Maldives, Dubai and The Bahamas.
The Kerzner International chain of luxury resorts today operates under the "One&Only" and the "Atlantis" brands, with properties in the Bahamas, Dubai, the Maldives, Mauritius, Mexico and Cape Town. More are planned for additional countries as well with Australia and China are already coming along.
–
–
About Len Blavatnik
Born in the Ukraine, Leonid "Len" Blavatnick is an American investor, founder, president and chief executive officer of Access Industries. After coming to America with his family in 1978,  the 57 year old businessman earned a degree in computer science from Columbia University in New York and an MBA from the Harvard Business School in 1989.
Founded in 1986, Access Industries is a privately held American industrial group. It operates in natural resources and chemicals, media and telecommunication, and real estate. In addition to Warner Music, Access owns EP Energy, Al-Film, Amedia, Top Up TV, RGE Group and more.
Forbes estimates his personal net worth currently at more than $20 billion. A major philanthropist, Blavatnik is a benefactor of the British Museum, The Tate Modern Gallery, The Royal Opera House and the National Portrait Gallery and Museum. The Blatvanik Family Foundation endows the Blatvanik Awards for Young Scientists. Mr. Blatvanik is also as benefactor of Colel Chabad's food bank in Kiryat Malachi, Israel, which provides food to 5, 000 needy families throughout that country for the Jewish holidays.
–
–