–
In the 1st June 2014 edition of Israel's good news: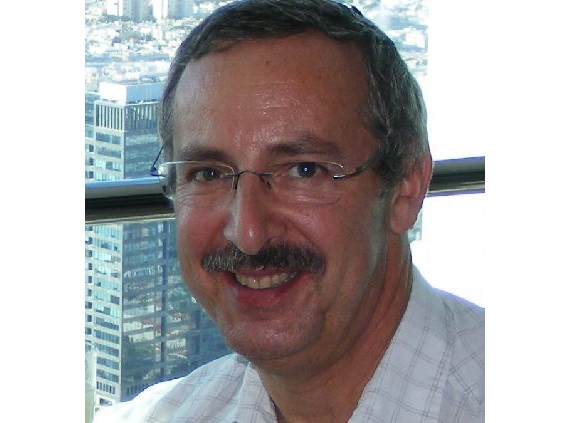 ECONOMY & BUSINESS
Please help us out :
Will you offer us a hand? Every gift, regardless of size, fuels our future.
Your critical contribution enables us to maintain our independence from shareholders or wealthy owners, allowing us to keep up reporting without bias. It means we can continue to make Jewish Business News available to everyone.
You can support us for as little as $1 via PayPal at office@jewishbusinessnews.com.
Thank you.
Fitch Ratings give Israel another "A" credit rating.  Fitch gave as positive, Israel's fiscal consolidation and narrowing of budget deficits.  It also noted, "The start of gas production has caused a structural improvement in the balance of payments that will support continued current account surpluses."
Teva's new treatments are worth $1b.  In 2014 Israel's Teva is launching Zecurity (migraine patch), Adasuve (inhalation powder to treat agitation in schizophrenia patients) and DuoResp Spiromax, (an inhaler).  The combined peak sales of these products are estimated to be $1 billion. It also has 15 treatments in Phase III trials.
Israel passes US, Europe in plastic bottle recycling.  54 percent of Israel's plastic bottles were recycled in 2012, compared to 31.8% in the U.S. and 52.4% in OECD countries.  2013 data shows that Israel recycled 56% of its plastic bottles.  350 million bottles were recycled thanks to more than 20, 000 recycling deposit stations.
Israel-Jordan container route inaugurated.  A new route has been inaugurated for the export of Israeli goods to Asia and the Arab world from the Eilat port via Jordan's Aqaba.  Shipping times and costs to the Far East are less than those from Haifa and Ashdod, as it saves the need (and NIS 300, 000 fees) to transit the Suez Canal.
NICE wins 2014 Customer Magazine award.  (Thanks to Atid-EDI) TMC Customer Magazine has awarded Israel's NICE Systems a 2014 CRM Excellence Award.  The award recognizes NICE Interaction Analytics for boosting the sales effectiveness, customer satisfaction, and operational efficiency at a leading U.S. retailer.
Israeli funds outperform foreign funds.  According to a survey released recently by Israel fund administrator Tzur Management, Israel-based hedge funds assets increased in value by 33 percent between 2011 and 2013, outperforming both foreign-based funds and the local equity market.
Wave energy company wins Mixiii 2014 Innovation Award.  Israeli wave energy technology developer Eco Wave Power won "The Most Innovative Technology" award at the Mixiii 2014 event.  Although an Israel-only competition, Eco Wave Power has world-changing potential.  It has raised $10 million to fund its projects.
–
–
The mini mobile robot printer reaches its main funding goal.  Israel's ZUtA Labs has raised sufficient funds to complete the development of the tiny printer that you put it in your pocket (or bag, laptop case etc). You can still order one on kickstarter for shipping in January.
Five Israeli companies list on London AIM.  Israel's Marimedia, a provider of solutions for optimizing for the sale of online advertising space, has just listed on London's Alternative Investment Market (AIM).  Other 2014 Israeli (or Israeli subsidiary) AIM listings include SafeCharge, Summit Germany, XLMedia and Bagir.
Hong Kong business heads are impressed with Israel.  (Thanks to Herb) Hong Kong's government recently arranged for 34 Hong Kong businessmen, investors, and entrepreneurs to visit Israel. Israel is Hong Kong's second largest trading partner in the Middle East, and Hong Kong is Israel's fifth largest trading partner in Asia.
India's Foreign Minister is another friend of Israel.  Last week I reported that India's new Prime Minister Narendra Modi is a friend of Israel.  He has now appointed India's first female Foreign Minister. Sushma Swara served as chairwoman of the Indo-Israel Parliamentary Friendship Group from 2006 to 2009.
SCIENCE AND TECHNOLOGY
Israeli chips run Cisco's best router.  Cisco Systems recently declared the ASR 9000 to be its most successful high-end router in a decade. Good news for Israel's EZchip, which makes the processor that powers it.
Israeli companies at LA's Israel party.  Nurit Greenger meets the Israeli companies Cornerstone On Demand, BreezoMeter, NSL.comm., PICO, App-To-Eat and SalientEye that came to Los Angeles to celebrate Israel's 66th birthday. Also US-Israeli organizations IAC, TAMID at UCLA and SCICC – plus 20, 000 people.
Gadget saves space in the kitchen.  The Armadillo (RMDLO) is a clever Israeli-designed kitchen strainer / colander that folds flat for easy storage.  Strong, flexible and "green", it also bends to help serve drained food items easily.  The RMDLO has now reached its funding goal on kickstarter, but pledges may still be possible.
–
–
–
–
COMAS – where they developed the cellphone re-charging tree.  Tree for charging cellphones; dolls that attach to kids' clothes; search engine for focused online recommendations. Just a few of the ventures developed this year at the Center of Entrepreneurship at the College of Management Academic Studies (COMAS).
Israel is big on big data (data analysis).  For a small country, Israeli start-ups are really thinking big.  Many are at the forefront of "crunching data" to give big companies information on what business would be profitable.
Free drinking water stations – global pilot begins in Tel Aviv.  Israeli start-up Woosh has launched its global pilot, providing free drinking water in Tel Aviv's public spaces.
–
–
Sensibo controls the temperature from anywhere.  Israeli start-up Sensibo is a remote control technology that controls the temperature of your home.  It can reduce energy usage by up to 40 percent. Sensibo is now raising funds on IndieGogo.
ISRAEL'S MEDICAL ACHIEVEMENTS
 Pancreatic cancer treatment trials continue.  Jerusalem-based biotech Tiltan has raised $1.5 million for the completion of its on-going Phase II clinical study of TL-118, an anti-angiogenic therapy for treating metastatic pancreatic cancer.  80 patients are being tested in seven major Israeli oncology centers and also two in the US.
Generating stem cells quickly and cheaply.  Israeli biotech Cellect has developed a stem cell collection kit that could revolutionize the treatment of leukemia and other immune-related diseases. Cellect's kit takes only 10 hours to generate sufficient stem cells for bone marrow transplants.
Chip in chin prevents sleep apnea.  Belgium-Israeli medical device company Nyxoah is gearing up for the European trials of its sleep apnea treatment.  A tiny chip is implanted into the patient's chin, which stimulates nerves to prevent the tongue from blocking airflow – a common cause of sleep apnea.
Israelis help AIDS patients in Africa.  Professor Dan Engelhard of Jerusalem's Hadassah Medical Center founded the Art Joy Love organization to help AIDS patients.  In Uganda, his doctors, nurses, medicine, medical clowns, social workers and other volunteers in 18 months have reduced AIDS from 18% down to 16%.
–