–
Blavatnik bought the work "Gone But Not Forgotten" which was donated by international artist and sculptor Damien Hirst at an auction held during the amfAR Cinema Against AIDS gala in Cannes..
–
Please help us out :
Will you offer us a hand? Every gift, regardless of size, fuels our future.
Your critical contribution enables us to maintain our independence from shareholders or wealthy owners, allowing us to keep up reporting without bias. It means we can continue to make Jewish Business News available to everyone.
You can support us for as little as $1 via PayPal at office@jewishbusinessnews.com.
Thank you.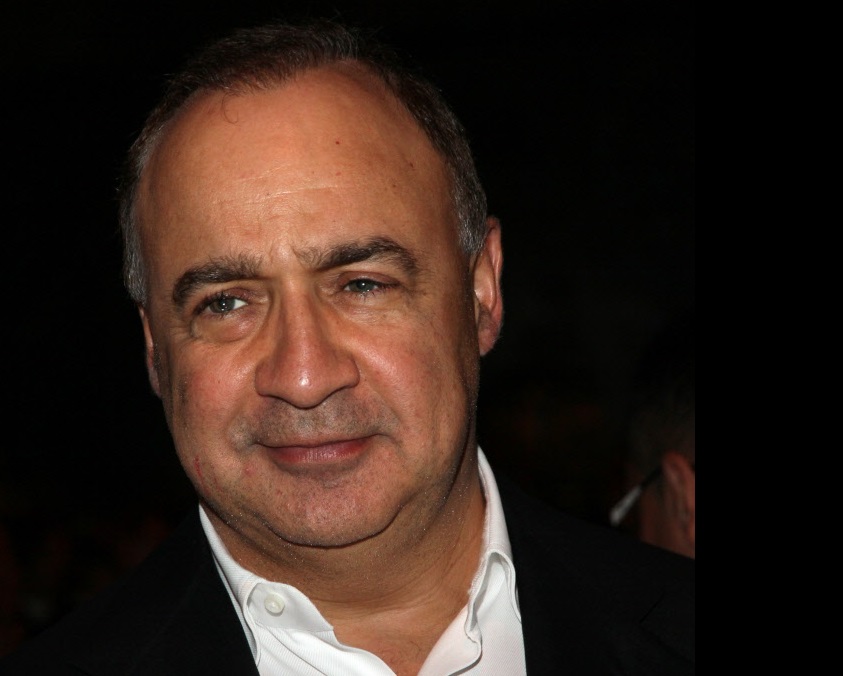 –
Leonard Blavatnik, the Ukrainian-born entrepreneur and philanthropist, now resident in the UK, is well-known for his love in all things artistic, beautiful and unusual  as much as his willingness to support any worthy cause.
However, this time, even Blavnatik himself admits that he may have surpassed himself by paying out €11 million for Damien Hirst's statue, which is ostensibly a 10ft-tall gilded skeleton which goes by the name of "Gone But Not Forgotten, "
After the hammer came down on Blavnatik's winning bid, he was heard to admit that he not quite sure what to do with eccentric sculptor Hirst's latest and possibly most ambitious creation, which began as the skeleton of a 10, 000-year-old woolly mammoth.
The British-based artist carefully took  the skeleton apart, bone by bone, and then hand  gilded each one in 24-carat gold leaf, a task which took several weeks.
Damien Hirst, regarded as being one of the world's most talented artists and certainly its richest,  with a personal fortune estimated to be more than $300 million, acquired the skeleton in 2013  from a private collector.
To complete the dramatic effect Hirst and his team  encased the skeleton/statue in a huge gold-framed tank to create an even more dramatic effect.
–
–
After several weeks of painstaking hard work, Damien Hirst announced that he would be donating the statue to the amfAR Cinema Against AIDS charity, where it undoubtedly was the centerpiece of the auction, even putting a trip into space with Leonardo DiCaprio in the shade.
With this purchase Len Blavatnik, once again displays his love for the unusual and exquisite, which this piece, despite his bulk, certainly  falling into that category as well as being an important piece of natural history.
Len Blavatnik completed his engineering degree at the University in Moscow at the age of 21, before moving   the U.S. in 1978 going on to earn his masters degree in computer science at Columbia University and as well as an MBA degree from Harvard Business School in 1989.
By 1986, Len  Blavatnik  had already begun his business career, founding Access Industries, an international industrial group, later establishing a partnership with Viktor Vekselberg, whom he had become a close friend with when the pair  studied  together at the University of Moscow. The pair formed  Renova as an investment vehicle, later joining forces Mikhail Fridman.
Access has diversified its portfolio to include investments in such diverse industries as aluminum production, coal mining, media, petrochemical and plastics production, telecommunications and real estate.
Through the Blavatnik Family Foundation, Len  Blavatnik, provides  support for a number of  cultural and philanthropic institutions in the UK as well as being  very active  in Israel.
The Blavatnik Family Foundation also sponsors  the annual Blavatnik Awards for Young Scientists in conjunction  with the New York Academy of Sciences. The award is designed to recognize accomplishments of outstanding young scientists in such as areas as  life and physical sciences and engineering.
–