–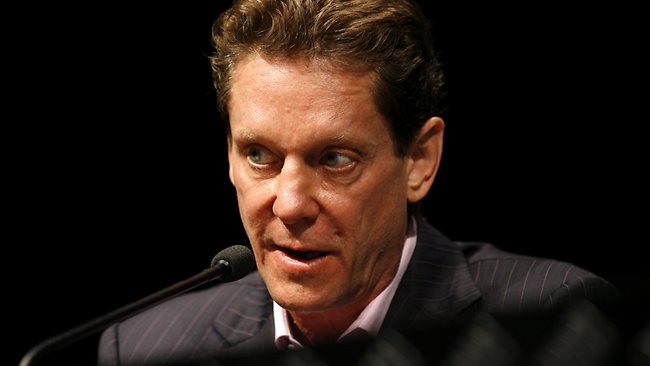 –
Please help us out :
Will you offer us a hand? Every gift, regardless of size, fuels our future.
Your critical contribution enables us to maintain our independence from shareholders or wealthy owners, allowing us to keep up reporting without bias. It means we can continue to make Jewish Business News available to everyone.
You can support us for as little as $1 via PayPal at office@jewishbusinessnews.com.
Thank you.
Last week, when Robert Friedland's Ivanhoe Mines issued its regular quarterly earnings report, the company said it would need more money to maintain the pace of project development past the end of June at its two copper & zinc projects, Kamoa and Kipushi, in the Democratic Republic of Congo.
Whilst the the company still had over US$170 million in cash and deposits on hand at the end of March, 2014, over US$146 million of that cash is reserved for its Platreef platinum project in South Africa.
Now, just like clockwork, Ivanhoe Mines announced yesterday it has entered into an agreement to raise CAD$125 million of new common equity in a public offering, as a "bought deal" on the Canadian capital markets. The offering will be completed by way of a, previously qualified, short form shelf prospectus.
The offering comprises 83, 334, 000 units sold at CAD$1.50 per unit, for total gross proceeds of CAD$125 million. Each unit gives the purchaser one common share of the company, plus a warrant to buy additional shares for a period of eighteen months from the date of closing of the offering, at a fixed price of CAD$1.80 per share.
Concurrently with this public offering, the company will also complete a private placement under which Robert Friedland will himself purchase approximately CAD$25 million of similar such units, issued to him on exactly the same terms and conditions as the public offering.
–
–
The agreement for the public offering also provides for up to an additional 15% of shares to be issuable as over-allotments to the underwriters, for up to thirty days after the closing of the issue. The private placement agreement with Robert Friedland also provides options for him to, proportionately, purchase equivalent additional shares as well, on the same terms as the underwriters, in the event and to the extent their options should be exercised, and for the same period.
Accordingly, the maximum size of the two new offerings could together be as much as CAD$172.5 million, before deducting underwriting fees and expenses of the issues. As a short form offering under Canadian continuous disclosure rules, closing of the public offering itself is expected to be rapid, and take place on or around June 10th, 2014, subject to receiving regulatory approvals.
On that basis, the final number of shares sold to, and moneys raised from, the public and private portions of this financing will then become completely defined by July 9th, 2014, when any remaining un-exercised underwriters' options expire. This is also without reference to any shares issuable under the terms of the eighteen month CAD$1.80 warrants, which presently are out of the money.
Recently Ivanhoe Mines has been trading at about CAD1.62 so the issue represents a little over a 9% discount from market. The exercise price for the eighteen month warrants then offers about an 20% premium over yesterday's public offering price and about a 11% premium over the recent price itself, about par for the course therefore.
–
–
If all the CAD$1.80 warrants should subsequently be exercised this would raise a further CAD$150 million for the company from the public, and a further CAD$30 million from Robert Friedland if he ultimately exercised his own as well. In total therefore, this potentially can add a further CAD$180 million to the company's coffers somewhere down the road, up until around mid- December 2015, and likely by when its Congo mine developments will need it.
Underwriters for the public portion of the issue are BMO Capital Markets, Canadian Imperial Bank of Commerce and the Macquarie Group. The Canadian "bought deal" is an attractive financing vehicle for well established companies in Canadian capital markets, as it commits the underwriters to actually buy the shares, short of an absolute market melt down, and not just offer them to their clients.
–