–
With falling stock prices resulting from falling sales, George Soros has decided that now was the time to invest in SodaStream.
–
Please help us out :
Will you offer us a hand? Every gift, regardless of size, fuels our future.
Your critical contribution enables us to maintain our independence from shareholders or wealthy owners, allowing us to keep up reporting without bias. It means we can continue to make Jewish Business News available to everyone.
You can support us for as little as $1 via PayPal at office@jewishbusinessnews.com.
Thank you.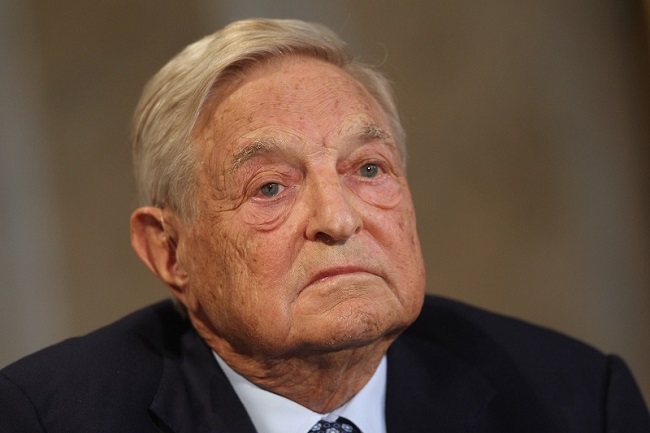 –
Billionaire George Soros' Soros Fund Management LLC has bought a stake in Israel's SodaStream. According to reports, the fund purchased $24.3 million in shares in the company which produces home made soft drink machines. The $24.3 million investment accounts for a whopping 0.3$ of the entire $9.3 billion Soros US stock portfolio.
The investment comes as the Lod Israel based company is having a dismal year. Its shares have plummeted 18% since January 1st, falling to their lowest since SodaStream's initial public offering in November 2010. The company's sales have been weak, in spite of a new ad campaign featuring the sultry film star Scarlett Johansson.
While the company has seen double digit sales growth in Europe and Asia in the year's first quarter, this has been countered by a poor performance in America where consumers still prefer to buy their ready made Coka Cola or Pepsi Cola products. Its sales in the US fell 69% to 80, 000 units.
SodaStream's woes have not stopped Coka Cola from expanding into the home made soda market, however. It just increased its stake in Keurig Green Mountain, as it develops a competing home soda machine of its own.
Yonah Lloyd, SodaStream's chief corporate development and communications officer is also skeptical of the predictions that the company will not continue to grow its market share. He told Bloomberg, "The U.S. results do not reflect a limit for demand. Our challenge is to improve the marketing execution to drive consumer interest."
According to Lloyd, sales of the company's CO2 refills have increased in America which means that people who already have the device us it regularly. According to SodaStream, sales of the refills have increased 27% to 1.4 million.
The company is trying to emphasize its product's health benefits, while reducing references to how it helps the environment – fewer plastic bottles to throw away – and its convenience as part of a new marketing strategy. There will also be a new three month promotion at Wal Mart stores.
But in a conference call with investors, SodaStream CEO Daniel Birnbaum said that he expects the current sales trends to continue through this year's second quarter.
Despite its drop in sales, SodaStream is till trading at 17 times its earnings, according to Bloomberg. But this is down from a high of 20.5 times earnings.
In addition to his new investment in SodaStream, Soros also upped his share in Israel's Teva Pharmecuticals. He is already the company's largest share holder with a 5.8% stake. Since the end of last year, Teva has been the Soros Fund's largest investment.
George Soros is a Hungarian born billionaire investor. He is a supporter of liberal political causes, having reportedly donated more than $8 billion to human rights, public health and education.
The 83 year old began his career as a trader and analyst in the 1950s. With an estimated net worth of more than $23 billion, Soros made much of his money through currency speculation.
SodaStream is based in Lod Israel. Its home carbonation device has been available since 1903, but only recently did the company reinvent itself and engage in a world wide marketing campaign. The company offers more than 100 different flavored syrups to add to the water.
There has been controversy and attempted boycotts of SodaStream because it operates a factory in the West Bank settlement of Maaleh Adumim. Critics claim that this makes it a part of an illegal occupation by Israel of the area. But the company counters that its factory employs hundreds of Palestinians in addition to Israelis.