–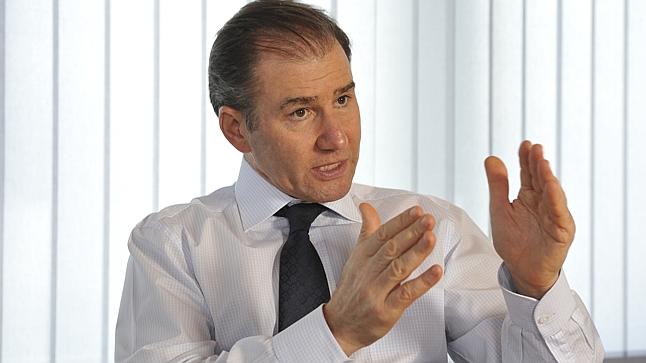 –
Please help us out :
Will you offer us a hand? Every gift, regardless of size, fuels our future.
Your critical contribution enables us to maintain our independence from shareholders or wealthy owners, allowing us to keep up reporting without bias. It means we can continue to make Jewish Business News available to everyone.
You can support us for as little as $1 via PayPal at office@jewishbusinessnews.com.
Thank you.
Ivan Glasenberg's mining and commodities trading company Glencore Xstrata, which is changing its name back to its former name Glencore again at its Annual General Meeting on May 20th, today announced that its Interim Chairman Tony Hayward will now become its permanent Chairman of the Board with immediate effect.
Tony Hayward was appointed to the Board in April 2011, before Glencore's own initial public offering. He then served as the company's Senior Independent Director until May 2013, when he was appointed interim Chairman upon the merger of Glencore with Xstrata which created Glencore Xsrata.
Peter Grauer, who is the Chairman of Glencore's Nomination Committee, said of the appointment, "The Board is very pleased to announce the appointment of Tony as permanent Chairman, following an extensive search process. Over the last twelve months, Tony has provided exemplary leadership of the Board and proved himself to be the outstanding candidate to take on the role permanently. We continue to look forward to harnessing his in depth knowledge of the resources industry and of listed company governance to underpin the mandate given to him as Chairman to lead the Board in helping to deliver long term, sustainable returns for shareholders."
CEO Ivan Glasenberg is no doubt very pleased with this result, as the two seem to have worked productively together in harness over the last three years during a very complex phase of the company's development. Also, much better the devil you know sometimes..… As Glasenberg himself is a very aggressive, hard-driving, CEO, who also owns more than 8% of the company, for the Nomination Committee to find a suitable Chairman who is at one and the same time compatible to the CEO, familiar with the culture of the company, yet no cypher and also completely acceptable to the City of London cannot have been an enviable, or an easy, task.
Now Glencore can continue with its work of growing sensibly in today's much more sober environment for the mining and commodities marketing businesses in which it has carved out for itself a very distinguished segment.
Interestingly enough, immediately prior to the appointment being posted on Gelncore Xstrata's web site this morning the story of Dr. Hayward's pending appointment appeared on a number of news sites, including Bloomberg News who attributed the information to a person "familiar with the decision."
According to some versions of the story it was also suggested that, in due course, Dr. Hayward would fulfil the role as Chairman of Glencore full time, in order to satisfy the demands of institutional shareholders, and would eventually withdraw from his present role as CEO of Genel Energy once having found a potential successor there.
By coincidence, the current Chairman of Glencore Xstrata's Nomination Committee Peter Grauer, whom we quote above from the company's official announcement, is also Chairman of media company Bloomberg LP, the parent company of Bloomberg News.
As well as serving as Chief Executive Officer of Genel Energy plc, Tony Hayward is a partner and member of the European advisory Board of AEA Capital and Chairman of Compact GTL Limited.
He was previously Group Chief Executive of BP plc from 2007 to 2010. To some Tony Haywood's appointment may still be a surprise, given the sudden nature of his departure from BP in the wake of the scandal over BP's massive oil spill in the Gulf Mexico that led up to it.
–