–
In the 30th Mar 2014 edition of Israel's good news: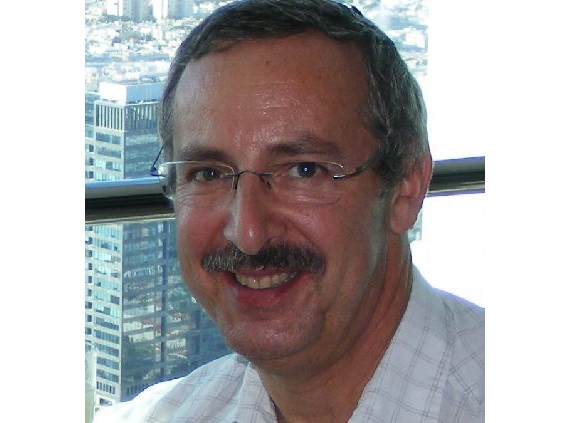 ECONOMY & BUSINESS
Please help us out :
Will you offer us a hand? Every gift, regardless of size, fuels our future.
Your critical contribution enables us to maintain our independence from shareholders or wealthy owners, allowing us to keep up reporting without bias. It means we can continue to make Jewish Business News available to everyone.
You can support us for as little as $1 via PayPal at office@jewishbusinessnews.com.
Thank you.
Israel is working.  Israel's unemployment rate dropped to a record low in February.  For those aged 15 and over, the rate declined to 5.8% from 5.9% in January.  For those between 25-64 the rate dropped dramatically from 5.4% to 4.9%.  Participation in the labor force rose to a record high of 80%.
Israeli trade delegation in London.  A 30-strong group of Israeli companies specializing in retail and water technology met heads of British corporations, including Marks and Spencer, Tesco and ASOS to strengthen trade ties with the UK.  The initiative was part of the TeXchange program.
Israeli news station on US TV channel.  Jewish Life TV will air Israel's i24news on American cable and satellite networks.  This is the first time that the Jaffa-based i24news will be shown to an American audience via television, and not just online.  i24news will provide 15 hours of weekly magazine content.
Brazil to protect world cup with Israeli drone.  The Brazilian Air Force will operate the new Hermes 900 UAV from Israel's Elbit Systems to protect 2014 FIFA World Cup soccer games.
Intel backs OrCam's glasses for the blind.  Intel Capital is investing $15-20 million in Israeli artificial vision company OrCam Technologies. OrCam develops a range of visual improvement products for the visually impaired including a system enabling them to read content and interpret the world around them.
Top 10 global publisher of mobile games.  Tel Aviv-based TabTable offers more than 250 different games and apps for children, including lullabies, digital books and educational experiences. It has reached 300 million downloads in 4 years and has 25 million monthly active users – including many in Saudi Arabia.
Here come the Rolling Stones.  It's true!  World renowned rock band The Rolling Stones confirmed that they will perform in Tel Aviv on June 4, as part of their "14 On Fire" world tour.  Ticket sales for the Park Hayarkon begin Sunday, March 30 at 9 a.m.
Israeli lottery raised NIS 5.8 billion.  Israel's National lottery raised more than $1.5 billion in 2013 – a 14% increase on 2012.  Grants were given to build kindergartens, classrooms and municipal buildings.  Scholarship funds, the arts and the sciences also benefited.
The best country for women in the Middle East.  The latest World Economic Forum's Global Gender Gap survey ranked Israel the best country in the Middle East for women's rights and freedoms.  Israel also received the "Reducing the Gender Gap" prize in 2013 from the European Parliament for championing women's rights.
Chefs support Jerusalem's elderly.  Leading chefs from European Michelin-starred restaurants have come to Israel to raise funds for Ezrat Avot. Together with Israeli chefs they will cook a gourmet dinner – the proceeds going to the construction of a health and life enrichment center for Jerusalem's elderly population.
Running for LOTEM.  One of the Jerusalem Marathon participants was partially paralyzed Raz Ruterman who raised funds and awareness for the NGO LOTEM – Making Nature Accessible.  Raz serves as a tour guide for the inclusive trail at Nahal Hashofet in the Megiddo region – one of the first accessible trails in Israel.
SCIENCE AND TECHNOLOGY
Start speaking freely.  Israel's VoiceITT has developed speech technology for kids and adults who have difficulty making themselves understood.  If you suffer from a stutter, a stroke or a neuro-degenerative disease,  TalkITT will turn your impaired speech into a computerized output of what you really intended to say.
–
–
Print your meals.  Israeli company White Innovation has developed "Ginny", a printer that could revolutionize the food market.  Place a capsule of raw ingredients into one side of the machine. Next, olive oil, milk or water is injected. It then marinates for about thirty seconds and produces a tasty, cheap and healthy feast.
Huge attendance at Israeli nano-conference.  Over 1, 200 delegates from 36 countries arrived in Tel Aviv for the Israeli Nanotechnology Conference.  Co-chairman Rafi Koriat said that a nanotechnology revolution would be more life changing than the automobile, microtechnology and optics revolutions combined.
California and Israel: Partners in cybersecurity.  Tom Glaser's latest article highlights the work of the California-Israel Chamber of Commerce.  The CICC formed a Cyber Security Committee and developed programs, events, and participation in Israeli conferences to generate business and investment opportunities.
UK PM praises Israeli science.  British Prime Minister David Cameron sent Israel a recorded greeting in honor of Israeli Science Day, which was launched at the Hebrew University in Jerusalem.  "The work of your scientists is helping humanity in some truly profound ways, " he said.
Israelis clean up in the US.  Israeli cleantech companies enjoyed 4 fruitful events in March – at the Landmark Israeli Dealmakers Summit in New York; the New England-Israel Business Council in Boston; the CleanTech Forum in San Francisco and an exclusive investor event in Chicago.
High-tech Israelis aim for the Moon.  Israeli high-tech start-ups continue to propel themselves farther into the realm of science fiction.  This innovative know-how continues to turn adversity into opportunity.  Israel is now Britain's largest trading partner in the Middle East — thanks to high-tech.
Israel and Canada team up to extract shale oil.  The chief scientists of Israel and Canada have approved a $6.7 million project to develop novel and more efficient ways of extracting shale oils and other gases deep in the earth.
ISRAEL'S MEDICAL ACHIEVEMENTS
How the Technion helps babies to breathe.  More on the 3D scanner developed in the Geometric Image Processing Lab of Israel Technion Professor Ron Kimmel.  (Baby mask reported in 11 Aug 2013 newsletter.)
–
–
–
Israel's largest ER.  The new 5, 000-square-meter fortified emergency room at the Rabin Medical Center in Petah Tikva can treat 200, 000 patients a year. It will relieve overstretched emergency rooms in other parts of the country, especially during the winter season. It cost NIS 90 million (about $26 million) to build.
 Israeli robot treats sleeping Parkinson's patient.  The first ever Asleep Deep Brain Stimulation (DBS) procedure was performed in Denver, Colorado using the Renaissance Guidance System developed by Israel's Mazor Robotics.  The 65-year-old patient, previously suffering from Parkinson's disease, was responding well.
Hope for Lupus sufferers.  Israeli biotech XTL Biopharmaceuticals is gearing up for a Phase II trial of its hCDR1 compound for the treatment of Lupus (Systemic Lupus Erythematosus – SLE).  HCDR1 is the first new treatment for Lupus in 50 years and was given special orphan status by the United States FDA.
New way to tackle ovarian cancer.  (Thanks to NoCamels) Professor Dan Peer of Tel Aviv University has devised a cluster of nano-particles that use chemotherapy to directly target tumor cells.  It has achieved a 25-fold improvement in effectiveness with a dramatic reduction in toxic effect on healthy organs.
Syrians treated in Israel:  This week's program on Tel Aviv radio TLV1's "Out of the Comfort Zone" features some of the staff that are treating injured Syrians at the Western Galilee hospital in Nahariya.
Ukrainians treated in Israel.  This video focuses on schoolteacher Sergiy Trapezun who was shot in Kiev and is now recovering after his operation at Kaplan Medical Center in Rehovot, Israel.
–