–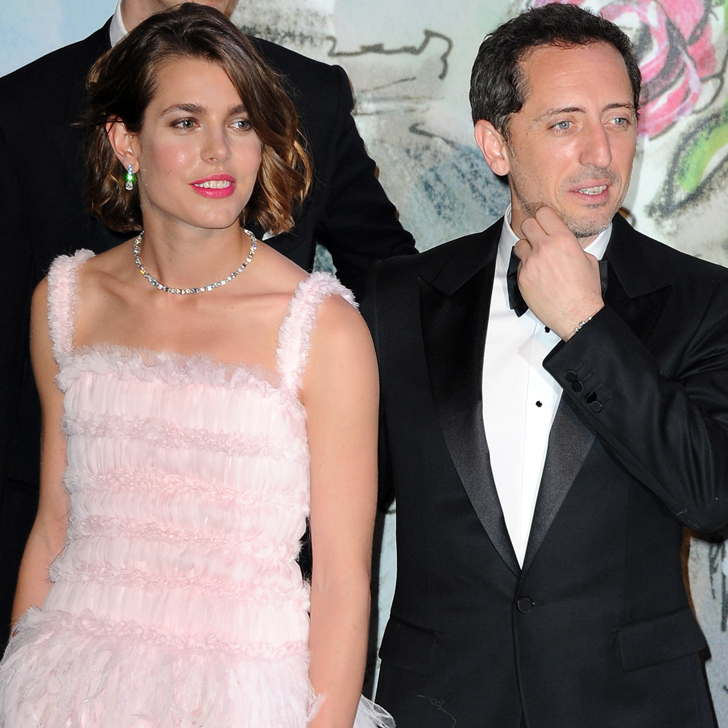 Charlotte Casiraghi and Gad Elmaleh / Getty
Please help us out :
Will you offer us a hand? Every gift, regardless of size, fuels our future.
Your critical contribution enables us to maintain our independence from shareholders or wealthy owners, allowing us to keep up reporting without bias. It means we can continue to make Jewish Business News available to everyone.
You can support us for as little as $1 via PayPal at office@jewishbusinessnews.com.
Thank you.
Infant Raphael's has one parent born in Morocco and another in Monaco, but any connection ends with the similar sounds of the birthplaces for this unlikely celebrity pair. As the granddaughter of Prince Ranier of Monaco and Grace Kelly, among the greatest storybook romances of all times, Mom Charlotte Casiraghi is fifth in line for the throne. Dad Gad Elmaleh is a Moroccan-born Jewish standup comic and actor on stage and screen (and the son of a well-known mime) who was raised in France and who's rapidly becoming a household name there and beyond.
But though Casiraghi, who grew up in Monaco and France in the glare of paparazzi flashbulbs, has chosen to stay in the background since December when the baby's birth was officially announced by the royal palace, Elmaleh has delighted his growing cadre of fans by Tweeting about the joys of parenthood.
To whit: "Ceux qui vous disent "j'ai dormi comme un bébé"… n'ont jamais eu de bébé!" or "Those who say, 'I sleep like a baby, ' never had a baby!"
Since they are evidently sleepless in France, it may take some time for Casiraghi, 27, to get back on a horse – the first-time mom is an award-winning equestrian. Easier may be the work she does as a journalist – as editor of Ever Manifesto, the magazine she founded to raise ecological consciousness in the world of fashion. However, the cameras did catch up with her walking out of the Cartier exhibition at Paris' Grand Palais last month, in her first public sighting since Raphael's December 18th birth.
But the 42-year-old Elmaleh has returned to work at Le Trianon theater in Paris and is now scheduled to tour Belgium and France. Raphael by the way is not Elmaleh's first chance at parenting; he has a 12-year-old son with former partner Anne Brochet.
Meanwhile, Casiraghi will be the "best mother in the world, " the proud papa predicts. "Charlotte is very intelligent and has a great sense of humor … Charlotte will be the best mother in the world because she's generous and loving. She has all the right qualities to be a good mother. I'm a very happy man. I'm so lucky to be with her and I'm at a point in my life where building a family is very important."
About Gad Elmaleh
Raised speaking Arabic, French and Hebrew, for the last decade 42-year-old Gad Elmaleh has branched out from his stand-up life to make his mark on stage and in film. Credits include Ole with Gerard Depardieu, Midnight in Paris with Woody Allen, Comedians in Cars Getting Coffee with another Jewish funnyman, Jerry Seinfeld, The Adventures of Tintin with Steven Spielberg and Coco, which he wrote, directed and starred in.
At 27, Charlotte Casiraghi has already experienced success in the fields of fashion, journalism and magazine publishing. An accomplished equestrian and the second child of Caroline, Princess of Hanover and Italian magnate Stephano Casiraghi, she is the fifth in line to the throne of Monaco and continues to attract media attention wherever she goes.
–