–
In the 2nd Feb 2014 edition of Israel's good news: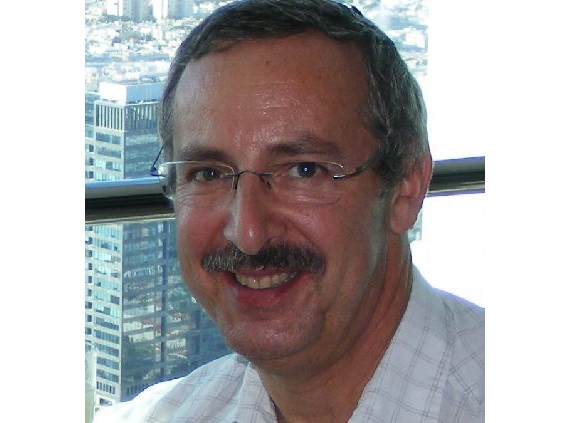 ECONOMY & BUSINESS
Please help us out :
Will you offer us a hand? Every gift, regardless of size, fuels our future.
Your critical contribution enables us to maintain our independence from shareholders or wealthy owners, allowing us to keep up reporting without bias. It means we can continue to make Jewish Business News available to everyone.
You can support us for as little as $1 via PayPal at office@jewishbusinessnews.com.
Thank you.
Invest in the Innovation Nation.  Prime Minister Benjamin Netanyahu was in selling mode at the World Economic Forum's annual meeting in Davos, Switzerland.  "We produce more conceptual products per capita than any other nation in the world.  "We have no choice – to survive we had to innovate."
Israel is leading West's cyber-security fight. The PM then spoke at Israel's first-ever cyber-technology show, Cybertech 2014.  "Hackers are killing the Internet, and Israel is one of the few players that can save it" he said.  Bloomberg has also picked up on this fact, noting that Israel now has over 200 computer security companies.
Lockheed Martin and EMC to set-up cyber center.  Two US giants, Lockheed Martin and EMC are teaming up to establish a joint cyber security center, employing local workers in Beersheva. It is Lockheed Martin's first Israeli venture and supports its tender to build the IDF campus in the Negev. EMC also has a center in Herzliya.
IBM also to set-up cyber center.  IBM Corporation is to invest several million dollars establishing a cyber center of excellence in Beersheva, in collaboration with Ben Gurion University.
India and Israel set-up fund for joint ventures.  India and Israel have agreed to set up a $40 million fund to support joint technological ventures for consolidating and strengthening economic ties.  Both countries will contribute $20 million each to the fund over a period of five years.
 "A great way to show off your fantastic country."  (Thanks to 12 Tribe films) Back in November I reported about the Israeli competition that brought young heads of start-ups in 12 European, Asian and South American countries to Israel.  Here is what they thought of the Start-up Nation.
–
–
SodaStream Arab workers – "don't boycott us".  Palestinian Arab workers at Israel's SodaStream factory in Judea say they would be the losers of a successful consumer boycott of the fizzy-drink maker.  They back actress Scarlett Johansson's endorsement of the company.
SodaStream's uncensored advert.  The Super Bowl organizers banned Scarlett Johansson's original advert for Israel's SodaStream as it mentioned two competitor drinks manufacturers.  But you can watch it here.
–

–
2, 600 years of friendship.  Georgia's Prime Minister, Irakli Garibashvili, visited Israel to increase economic cooperation between the two countries.  He said "the bond between the Georgian and Jewish people goes back 2, 600 years, when the Jewish people first came to Georgia after the destruction of the First Temple."
Koreans learn from Start-up Nation.  15 young Korean entrepreneurs plus diplomats met with Israeli students, hi-tech and start-up veterans at the Korea-Israel Entrepreneurship Forum (KIEF) at Tel Aviv University. The KIEF program builds economic partnerships and business ties between the two countries.
–
–
Israel trains Russians in counter-terrorism.  (Thanks to Hazel) Officers from Russia's transportation security department will travel to Israel for training in transport hub security.  Islamist militant groups have frequently attacked officials, police and civilians by in and around Russia's North Caucasus regions.
Israeli's song is a hit – in Yemen.  Zion Golan's song "Sana'a al-Yemen" is frequently heard blaring from stereos and minibus speakers in Sana'a – the capital city of Yemen.  Maybe one day the Arab country will allow the Israeli with Yemenite roots to visit the country!
"The 10th most powerful country in the world"  (Thanks to Uri) I was initially concerned, but India's National Power Index (NPI) 2012 states "Though a small nation in terms of area and population, Israel ranks highly on technological and scientific progress" "… also ranks a high fifteen on the UN Development index, reflecting the high quality of life this small but prosperous state has been able to provide to its people."
"No greater ally on Earth than Israel".  Newly elected New York City Mayor Bill de Blasio made his first official comments on the Jewish state since taking the helm.  "Part of my job description is to be a defender of Israel" he said, "There's no greater ally on Earth, and that's something we should say proudly."  Texas Congressman Steve Stockman made a similar statement on his return from visiting Egypt, Israel and Russia.
SCIENCE AND TECHNOLOGY
Growing vegetables in extreme cold.  Israel's Energy Industry Ltd. has developed a system that injects hot water into fine tubes to distribute heat over wide surfaces for large greenhouses.  It has been sold to the government of Georgia where temperatures drop to minus 30 degrees Celsius.
Take the pressure off your water pipes.  (Thanks to Israel21c) Israel's LeaksStop has developed a unit that reduces water pressure when your taps (faucets) are not in use.  No more post-holiday floods or high water bills due to leaky pipes.  It sends you an SMS message if anything is wrong.
Israel to launch civilian satellite.  (Thanks to Herb) Israel will launch its first purely civilian satellite into orbit from French Guiana in Dec 2015. The Venus Vegetation and Environment Monitoring New Microsatellite program was the joint project of the Israel Space Agency and French CNES space agency.  Israel Aerospace Industries is building the hull of the satellite and Israel's Elbit is building the camera.
Israeli technology secures Mombassa.  Here is a video about the recent deployment of a security system, by Israel's Magal, in Mombassa, Kenya's seaport.  It's probably too late, but Forbes' writer Zack Miller hopes Israeli technology will protect the Winter Olympics in Sochi, Russia.
–

–
World's first 3D color printer.  US-Israeli Stratasys Inc has launched the world's first 3D color printer – the Objet500 Connex3 Color Multi-material 3D Printer. The company calls the product "a game-changer for product design, engineering and manufacturing processes."
Jerusalem's water is the best.  Thanks to Israeli clean-tech Hagihon, Jerusalem's Water and Wastewater Utility was one of the top 5 cities cited in the recent EU report "EIP Water, City Blueprints of 25 Cities and Regions, Interim Report."  Jerusalem top-scored in planning, drinking water quality, and water efficiency.
Nano batteries for the car of the future.  Professor Doron Aurbach of Bar Ilan University's Nano Cleantech Center is leading the development of lighter, longer-lasting batteries.  With partners GM, BASF and local Israeli tech firms, they are using lightweight nano-materials and replacing lithium with cheaper magnesium.
ISRAEL'S MEDICAL ACHIEVEMENTS
 Success in oral insulin study.  Israeli bio-tech Oramed has announced that its Phase 2a clinical trial for its
ORMD-0801 oral insulin capsule for the treatment of type 2 diabetes met all primary and secondary endpoints.  The Phase 2b study will be carried out later this year, and Oramed plans a Phase 2a study for Type 1 diabetes.
MS patients need fewer injections.  The US FDA has approved the 40-ml dose of Multiple Sclerosis medication Copaxone from Israel's Teva.  The new higher dosage allows MS patients to reduce the number of injections from a daily frequency to just three times a week.
–