–
–
Please help us out :
Will you offer us a hand? Every gift, regardless of size, fuels our future.
Your critical contribution enables us to maintain our independence from shareholders or wealthy owners, allowing us to keep up reporting without bias. It means we can continue to make Jewish Business News available to everyone.
You can support us for as little as $1 via PayPal at office@jewishbusinessnews.com.
Thank you.
At a star-studded gala in New York City last October, First Lady Michelle Obama brought together America's best designers for an evening to honor excellence, innovation, and lasting achievement in design.  Accepting the award for Product Design was Israeli Gadi Amit, who is the founder of San Francisco-based 'New Deal Design'.
Named Fast Company's 2010 Master of Design, Amit is celebrated for his ability to create products that are more than just practical. "We want to give people useful, purposeful objects that make them smile and make them happy, " he tells NoCamels. "We create objects that are interesting from a visual perspective, yet are functionally perfect, not innocuous and boring."
Innovative technology wrapped in innovative design
New Deal's many products, like the Fitbit Wellness Tracker and Lytro camera, have made a huge splash in the design world. The Fitbit, one of Michelle Obama's personal favorites, has taken an entire industry by storm.
The Fitbit product line
–
Prior to the Fitbit, measuring one's fitness with pedometers forced people to walk around with clunky and unattractive devices. "Pedometers felt like medical devices. Wearing one on the hip meant showcasing it to the world, often causing people to ask questions. We didn't think that was right, especially for women, who prefer to manage their health without letting everyone know how and why, " says Amit.
Fitbit uses a growing flower and a smiling face to chart activity progress and checking the activity status is done by tapping the device itself or clicking a single button. "It captured the hearts of women and men around the world, " Amit adds.
Health accessories are not the only market Amit and New Deal Design have transformed. Despite its minimal appearance, the Lytro Camera actually applies complex technology previously thought to be almost impossible in photography. Born out of a Stanford University project, "light field imaging" makes it possible to  focus on objects in a photograph after it has already been taken. In typical New Deal fashion, Amit and his team were able to fit an unprecedented amount of imaging technology into a simplistic aluminum structure a mere 11cm long.
Amit spared no detail: he explains that internally, the Lytro camera is perfectly balanced so that its center of gravity rests in-line with the shutter button making picture-taking effortless. The Lytro camera even boasts a touch-screen to deliver the complex imagery with complete clarity.
–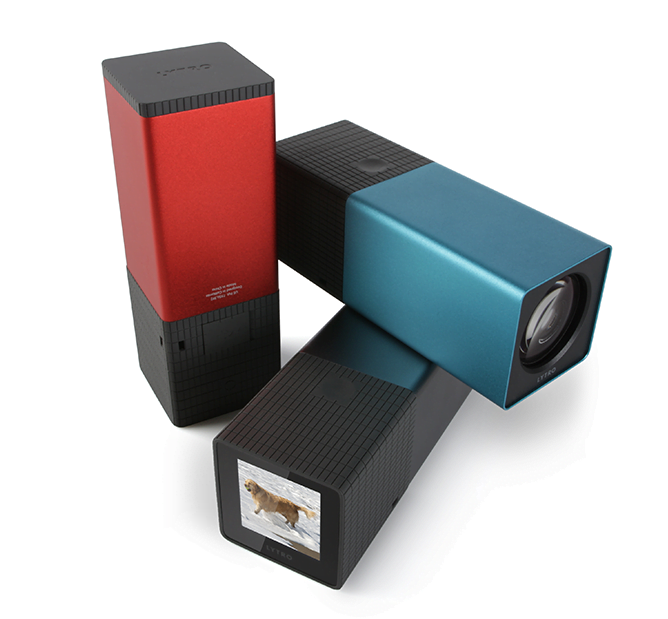 A sustainable approach
Aside from his products, Amit has become known for his critique of the notion of sustainability. "For me, one of the goals, not spoken of a lot in sustainability, is to have a product that you don't want to get rid of after six months. Having a product that is really useful, something you can live with and really want to keep is the goal."
"This is directly related to sustainability and the enormous problem of obsolescence and waste, " he tells NoCamels.
A recipient of over 70 awards, Amit graduated the Bezalel School of Art and Design in Jerusalem and honed his craft at Frog Design, the San Francisco-based firm responsible for some of Apple Computer's earlier designs. In 2000, Amit started his own smaller, more hands-on agency New Deal Design.
Amit tells NoCamels: "Our job is to try and combine the functional with the emotional. That's the magic of design. How the internal architecture is actually projected outwards into an enticing form – that is the core of our talent."
'New Deal Design' in  San Francisco
 –