–
brothers Sol and Edward "Eddie" Zakay / Photo estatesgazette

Please help us out :
Will you offer us a hand? Every gift, regardless of size, fuels our future.
Your critical contribution enables us to maintain our independence from shareholders or wealthy owners, allowing us to keep up reporting without bias. It means we can continue to make Jewish Business News available to everyone.
You can support us for as little as $1 via PayPal at office@jewishbusinessnews.com.
Thank you.
–
The UK real estate company the Topland Property Group, led by brothers Sol and Edward "Eddie" Zakay, has just acquired 12 of the 15 hotels belonging to the bankrupt, mid-priced, UK hotel chain Menzies Hotels.
They paid about US$135 million (GB£85 million) for the acquisition, which was structured as a purchase of the parent company of the hotel chain. The purchase was made directly from the company's receiver in liquidation, or administrator as they are called in England.
The 12 hotels included in the deal are all located in the UK, are all mid-range in position in the marketplace, nominally four star, and all have freeholds under them which came with the purchase. Three remaining hotels were all on short-term property leases, so were not of interest. These were separated out and left with the company's liquidator as part of the negotiation to make the purchase.
Considered the chain's finest hotel is the Menzies, Stratford-upon-Avon which is a landmark Jacobean style, 78 luxury bedrooms, country house hotel set in 157 acres of beautiful parkland and magnificent gardens. It includes a luxury spa and thriving health club and has an 18-hole championship golf course.
–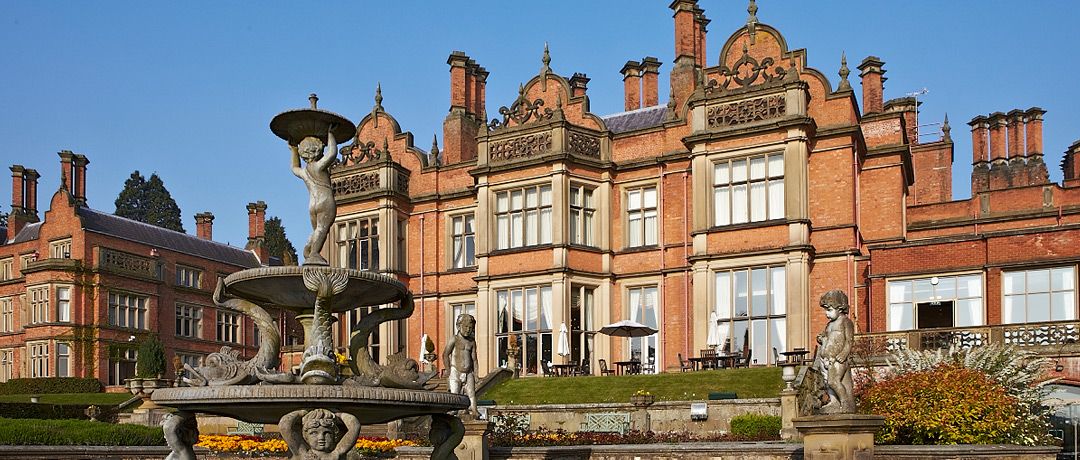 Menzies Hotel Stratford
–
Topland has appointed Bespoke Hotels, the UK's largest operator of independent hotels to operate the group, taking its portfolio to over 100 and adding further geographical reach across the UK.
Topland are also acquiring as part of the package Menzies Hotels head office in Derby, known as Bakum House, also including its freehold.
The corporate vehicle acquired likely also includes some significant tax loss carry forwards, which can be applied against future profitable operations, or against profits from other hotels Topland already owns if these should be merged into the corporate entity post-acquisition.
The company has appointed Bespoke Hotels, the UK's largest operator of independent hotels to operate the group for them. This also helps solve the often difficult problem of referral system reach, that small hotel chains can sometimes otherwise face.
=
Menzies Hotel – Cambridge
–
As part of the package Topland are also acquiring the office building in Derby which houses the Menzies Hotels head office, known as Bakum House – again also including its freehold.
There are many styles in real estate development with some property developers happy to build on leased lands and others who absolutely insist on always holding freeholds. Clearly Sol and Edward Zakay fall into the second group.
The Topland Group, led by its founder, Chairman and CEO Sol Zakay, is one of the largest privately owned international property and investment groups. The group already owns a number of UK hotels including Bath's Royal Crescent Hotel, the Brighton Metropole, the Glasgow Hilton and a portfolio of Thistle Hotels, six in central London and one in Edinburgh.
In announcing the new deal Sol Zakay said: "This acquisition was an exceptional opportunity to acquire a profitable, highly rated hotel group which provides an excellent additional platform for us to drive forward our strategy of building a £1bn hotel platform. The Group as a whole is entering a particularly active phase across a number of fronts including property investment and property lending."
–
Menzies Hotel -Flitwick-Manor
–
About the Topland Group
British billionaire​ brothers Eddie and Sol Zakay who have an estimated net worth of $3.4 billion according to Forbes (May 2015), ​founded their empire, Topland Group​, ​ in late 1980s.
With Sol as chairman and CEO and Eddie as deputy chairman, Topland Group have already acquired assets which includes offices in the the city and West End of London, high street retail, regional shopping centres, private rental sector and hotel chains as the group's push to build a £1 billion hotel business.
They have invested extensively in real estate, both as buyers of investment properties, as developers and as suppliers of finance to other property developers with a range of structured products to meet their various needs.
The company's web site does not seem particularly effective and contains the usual PR kinds of items, but it also includes three very significant statements:
The Group has its own significant cash reserves and is therefore well placed to continue with the acquisition of both large corporate deals and property assets, with plans to increase its portfolio significantly in the foreseeable future taking advantage of current market conditions.
According to the company's website Topland works strategically in partnership with Barclays Natural Resource Investments to co-invest in the natural resources sector. This joint venture has already invested over $1.1bn in 14 business start-ups worldwide.
The Zakys' Sol and Eddie, continue to search for other viable and profitable business opportunities abroad.
–
–