–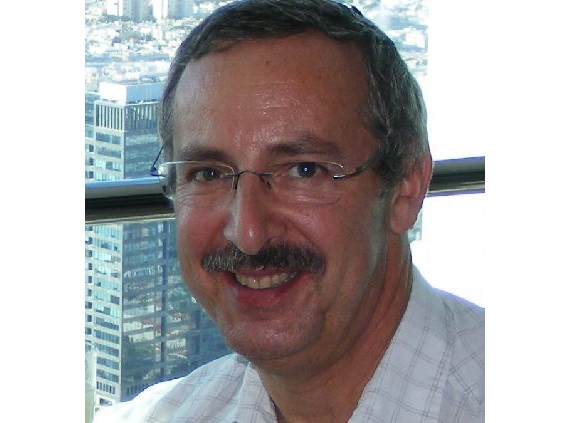 ECONOMY & BUSINESS
Lockheed Martin discovers Israel.  US Defense giant Lockheed-Martin plans to open a major subsidiary in Israel that will employ hundreds of people.  In addition to building a branch for IT and cyber protection, it will seek to expand cooperation with Israeli defense companies and to work in the domestic security market
Please help us out :
Will you offer us a hand? Every gift, regardless of size, fuels our future.
Your critical contribution enables us to maintain our independence from shareholders or wealthy owners, allowing us to keep up reporting without bias. It means we can continue to make Jewish Business News available to everyone.
You can support us for as little as $1 via PayPal at office@jewishbusinessnews.com.
Thank you.
Record month for air passengers.  1.24 million people flew via Ben Gurion airport in October 2013, 6% more than in October 2012.  Passenger traffic from Jan to Oct 2013 is 7.5% higher than for the same period last year.  The West Hall at Terminal 1 is now open for low-cost flights to Europe under the open skies agreement.
Scottish University installs Israeli wireless system.  (Thanks to Atid-EDI) Students at Abertay University are now enjoying 10 times more bandwidth than they had a year ago, now that the institution has installed the EtherHaul millimeter wave wireless system from Israel's Siklu, the leader in E-band millimeter wave systems.
Siklu's products have also been installed in Kent, England to provide broadband to rural communities.
Israel and Vietnam establish agriculture R&D fund.  Israel's agriculture Minister Yair Shamir and Vietnamese government officials agreed to establish a joint agriculture research and development fund, and to complete a free-trade accord.  Israeli exports to Vietnam last year jumped by 120% to $747 million.
–
 The Sea of Galilee (also Kinneret) / Wikipedia
 Israel has a water surplus.  Despite delayed winter rains, Israel's natural reservoir, the Kinneret, is over 1.65 meters above the lower red line.  If Israel receives an average rainfall, its water company plans to open the Degania Dam – the first time since 1992.  Israel may also scale back expensive desalinated water production.
A Bedouin explains.  (Thanks to Hazel) Kamel Abu Nadi, a Bedouin from Israel's Negev desert, believes that the Israeli government's new plan of community and economic development in the Bedouin community – if implemented correctly – might bring about dramatic improvement in the quality of life of the Negev's Bedouin.
Thousands at GA in Jerusalem.  3000 Jews from North America, Europe and Israel from across the political spectrum are attending the Jewish Federations of North America's General Assembly held in the historic homeland of the Jewish people. They will hear 140 speakers – half of them women – and discuss issues facing Israel and the global Jewish community.
ISRAEL'S MEDICAL ACHIEVEMENTS
 $50 million to advance personalized medicine.  Nancy and Stephen Grand, of San Francisco, have donated $50 million to Weizmann's Israel National Center for Personalized Medicine.  The INCPM focuses on genomics, protein profiling, bioinformatics, and treatment discovery to prevent, diagnose, and treat disease.
Enabling diabetics to sleep soundly.  NightSense is an Israeli device worn by diabetics at night (the most dangerous time for diabetics) to detect sudden drops in blood-sugar levels (hypoglycemia).  NightSense analyzes subtle changes in the movement of the hand that indicate changes in pulse and heart activity.
Amazing 3D medical holograms.  Israel's Real View is bringing fantasy to reality with 3-D holograms that doctors can use to save lives.  Its advanced 3-D interactive visualization holographic system allows physicians to work with the patients' true 3-D anatomy appearing as precise volumetric holograms floating in mid-air.
More amazing Israeli medical devices. (Thanks to Nevet ) This video (part 1 of 2) contains details of three Israeli devices that I hadn't even heard about before.  They are EarDoc, Unfo and Qure I will include details about these devices next week together with Part 2 of the video.  Stay tuned!
–
Pushing male fertility to the limit.  (Thanks to Israel21c) Dr. Karen Tordjman of Tel Aviv University discovered a new genetic mutation in a sterile Androgen Receptor Insensitivity sufferer. She then used a treatment that theoretically had no hope, but within two years led to him successfully father three children.
SCIENCE AND TECHNOLOGY
Israeli water tech rescues EU farmers.  Israeli drip-irrigation pioneer Netafim is leading the United Nations FIGARO project – an international consortium to develop new precision irrigation management technologies to increase water availability for Europe's water-intensive crops. A pilot is running at nine EU sites, plus in Israel.
 Israeli treatment for Dutch wastewater.  Israel's Applied CleanTech has signed an agreement with several Dutch water and paper industry companies. If tests of Applied CleanTech's groundbreaking Sewage Recycling System are successful, it will be implemented across the Netherlands providing huge environmental benefits.
–
  –
See the water flow.  (Thanks to Israel21c) Visitors came from around the world to see the Israeli innovations at The Water Technology and Environment Control (WATEC) Exhibition and Conference in Tel Aviv.  One company was Israel's Curapipe who showcased its Trenchless Automated Leakage Repair (TALR) Solution.
–
–
Two Israelis win French award for agriculture.  (Thanks to Israel21c) The French Ministry of Agriculture has awarded the National Order of Agricultural Merit to Professor Pedro Berliner of Ben Gurion University for his research into agro-hydrology in desert regions, and Eli Ben-Zaken, one of the top winemakers in Israel.
Israel & Poland sign scientific cooperation deal.  During the president of Poland's visit to Israel, the two countries signed a memorandum of understanding in the first-ever scientific cooperation effort between the two countries.
Israel fixes its satellite.  Israel's Spacecom has resolved a problem with the power supply running its Amos 4 satellite just in time to finalise a $77 million deal to provide satellite communications services for ten years to an Asian customer.
Predicting your next call.  (Thanks to Israel21c) Yissum, the research and development company of the Hebrew University of Jerusalem, has introduced SEER a predictive speed dialer for smartphones. The algorithm utilizes past behavior to display likely contacts and enable the user to easily make a call with just one click.
UN award to Israeli NGO bringing electricity to Africa.  Israel's Innovation: Africa was awarded the UN Innovation award for bringing solar energy using Israeli technologies to African villages, medical clinics, orphanages and schools.  66 projects in Tanzania, Ethiopia, Uganda and Malawi have benefited 478, 661 people.
–