–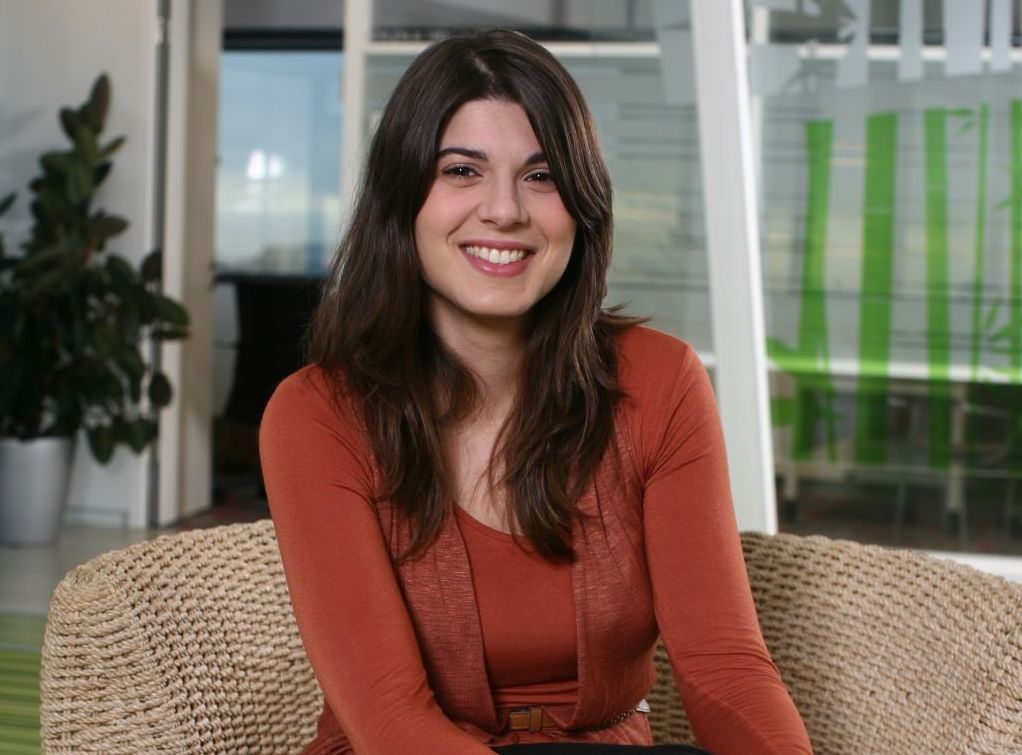 –
Please help us out :
Will you offer us a hand? Every gift, regardless of size, fuels our future.
Your critical contribution enables us to maintain our independence from shareholders or wealthy owners, allowing us to keep up reporting without bias. It means we can continue to make Jewish Business News available to everyone.
You can support us for as little as $1 via PayPal at office@jewishbusinessnews.com.
Thank you.
/By Sophie Imas/
She's been splashed on the pages of newspapers worldwide as the 27-year-old Israeli prodigy who can predict the future. And in the case of Dr. Kira Radinsky, prodigy seems to be an understatement: She started university at 15, earned her PhD at 26 and founded two startups on the side. She even landed a spot in this year's MIT list of Top 35 Innovators Under 35, alongside the likes of Google's Larry Page and Sergey Brin and Facebook's Mark Zuckerberg.
But it is her obsession with predicting the future that has catapulted the soft-spoken Radinsky to international fame. Indeed, her computer algorithms were able to predict Cuba's first outbreak of Cholera in 130 years several months before it happened last year.
But who is the woman behind the front-page photo?

–
Humble beginnings
Originally from Kiev, Ukraine, Kira moved to Israel in 1990 at the age of four. Like many other new immigrants, her family underwent a culture shock. "My parents had to rebuild their lives from scratch, " Radinsky tells NoCamels. "My mom had to work three jobs simultaneously to support us."
Growing up with her mother and aunt, both of whom are academics with graduate degrees in maths and computer science, Radinsky was immersed in an environment of intellectual development and stimulation from the start.
And she used every opportunity she got to advance her skills in almost all fields. Starting to code at the age of eight, Radinsky also took extra courses in physics, chemistry and literature at a special Russian after-school in Israel. When she wasn't studying, she would take Karate classes (eventually earning a black belt) as well as piano, tennis and dance. At the age of 15, she walked through the gates of the Technion to start her undergraduate degree alongside 20-year-olds who had already graduated from army service.
"I like the fast pace of life, " she explains, a smile curving on her face. After completing her army service, where she worked as a programmer in a top-secret intelligence unit, Radinsky returned to the Technion and was accepted to their Excellence Program, studying computer science. She worked on her Master's degree while still studying for her Bachelor's and graduated with a PhD in 2012, at the tender age of 26.
While studying for her PhD, Radinsky worked as a researcher for Microsoft, which earned her awards from numerous organizations, including Google, Yahoo! and Facebook.
–
 Dr. Kira Radinsky : "The Indiana Jones of Predictive Analytics"
–
Predicting the future
Despite her myriad early achievements, Dr. Kira Radinsky could not shake off her decade-old obsession with predicting the future. "At some point I came to realize there is so much untapped data that can be leveraged in amazing ways. I never really stopped to think of how difficult the problem of predicting the future would be. But I thought maybe that's a common thought for ordinary people trying to achieve extraordinary things, " she tells NoCamels.
It was during her studies at the Technion that Radinsky was able to transform her ideas into reality. While enrolled in university, she developed a new prediction method that can foresee events with 80 percent accuracy. For this software, she scanned 500 years-worth of literature, including all the materials published in the New York Times from 1880 onwards, whereupon she found strong correlations between various events and discovered indicators for future cholera outbreaks.
Eventually, Doctor Radinsky brought her academic beginnings to the world of business and co-founded SalesPredict (which recently raised $1 million), a company providing predictive analysis to foretell sales expectations. But the business world is not her only target. "It's my strong desire to see my ideas implemented in the real world and be personally involved with the implementation. I intend to be the Indiana Jones of Predictive Analytics. Seriously, I really enjoy combining research and practice, " says Radinsky.
Kira now deploys her research for the prediction of Cholera outbreaks worldwide and works with medical organizations to bring this into production. Radinsky has even begun working with an organization affiliated with the UN with the goal of predicting genocides and preventing them. She also currently is looking into using her prediction software to identify people with suicidal tendencies.
Finding inspiration close to home
Despite her obvious drive and intelligence, Kira's list of achievements are baffling. But the young scientist says her accomplishments are at least in part due to her husband's support. "Many of my ideas come from interaction with my husband, Sagie Davidovich. We both read a lot about new technologies, blogs, developments, and listen to lectures together. Many times we just sit and brainstorm together and share the excitement from the new things we discovered that day. This is where the inspiration reveals itself." Radinsky recently married her childhood sweetheart, also an immigrant from the former Soviet Union who grew up in the same neighborhood in the town of Nesher, not far from Haifa.
With all this accomplished by the age of 27, it seems that given a few more decades, Kira will be able to impact the world in ways few people in the history of the world have had a chance to do. While she is still trying to transform her eight-person company into a profitable enterprise, Radinsky's plan of using prediction to make Israel and the world a better place still stands strong.
In regards to the flattering shout-out she received in the MIT list, Kira says: "I hope that it will encourage more Israeli researchers and scholars to study this field, to facilitate the building of an empirical superpower in Israel, " she said, in response to.
NoCamels, Israeli Innovation News
See all stories on this topic :
–