–
Silbermann's online "scrapbooking" site, is about  to offer advertising facilities, marking  the web site's first move to cash in on it's ever increasing traffic.
–
Please help us out :
Will you offer us a hand? Every gift, regardless of size, fuels our future.
Your critical contribution enables us to maintain our independence from shareholders or wealthy owners, allowing us to keep up reporting without bias. It means we can continue to make Jewish Business News available to everyone.
You can support us for as little as $1 via PayPal at office@jewishbusinessnews.com.
Thank you.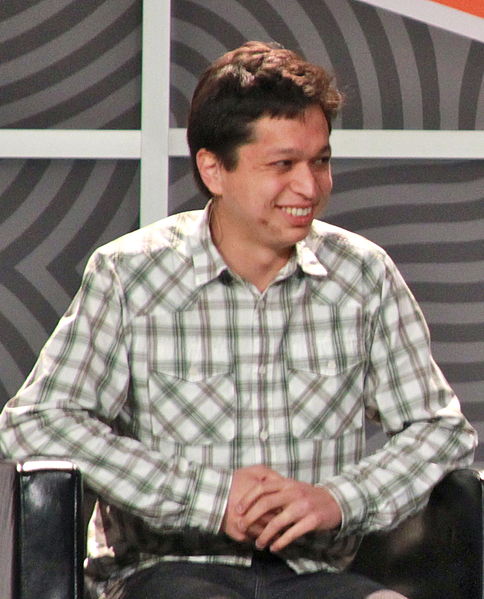 –
Ben Silbermann , the brain behind Pinterest, the online bulletin board that has become a global hit, has announced his plans to accept advertising on the site, although initially on an experimental basis.
Taking a very strong lead from its nearest counterparts, Facebook and Twitter, interest will soon begin to charge a fee for the right to place content that seamlessly integrates with the site's current design backdrop, rather than obtrusive banner ads and pop-ups favored by many of the high volume search engine category of websites.
Pinterest's refreshing approach to the presentation has made it a firm favorite online, and Ben Silbermann has made it his business to ensure that any form of advertising will be in the best possible taste. A proven format that has seen the site became a regular audience of around fifty million women, most of them women, looking for ideas in the fashion, food and home décor categories, although Silbermann has never discounted the possibility of whitening the range of subjects covered by Pinterest to take in a more general audience.
According to reports coming out of Pinterest, the first serious test of the advertising experiment is due to kick off around Halloween. Site visitors will be able to enjoy a new experience of clicking on "Halloween" and come across a promoted pin from a company selling costumes to celebrate the traditional holiday.
Ben Silbermann has stressed however that any form of advertising that Pinterest does take on will be totally transparent, making it perfectly clear to potential customers know that are looking at a paid advertisement rather than the spurious "sponsored stories" that Facebook tried when they first launched their advertising campaign.
The move to watch paid advertising on Pinterest was almost inevitable if not overdue, and according to Silbermann "is in the interest of keeping the site up for the long term."
Ben Silbermann has obviously treaded warily and wisely on the subject of paid advertising especially after the fear information practice board (FTC) recently announced that they are about to carry out an intensive survey regarding the entire practice of native advertising. Native advertising, the principal source of revenue generation for most of the leading social networks, designed to blend seamlessly and interchangeably with user content. Social media sites may be guilty of not making it totally obvious that some of the content on this site has been paid for and therefore cannot be totally objective.
To date Pinterest has been financed largely by capital injection which has been proven, at least on paper, to be a wise move by those involved with the company now being valued at around $2.5 billion at the beginning of 2013, without turning a penny of income.
At the same time as announcing their advertising campaign Pinterest also announced that they will be introducing a series of revolutionary features for their article pins, in an effort to expand on their considerable success with allowing images to be seamlessly inserted into blocks of written content to add color to the site.
Ben Silbermann
Silbermann was born and raised in Des Moines, Iowa. After leaving high school Silbermann went on to attend the acclaimed Research Science Institute at MIT, later graduating from Yale University in 2003 with a degree in political science.
Before forming Pinterest, Silbermann spent some time in the sales operation at Google, where he admitted to not been remaining a Googlerat for too long before leaving to start his own company with a friend from college friend, Paul Sciarra, with the aim of developing iPhone apps. After a hesitant start,  Pinterest began to evolve, and today has reached the next and possibly the most vital stage in its evolvment.