–
Israel is only the world's 14th highest real estate market in terms of price rises, "Global Property Guide" reports.
–
Please help us out :
Will you offer us a hand? Every gift, regardless of size, fuels our future.
Your critical contribution enables us to maintain our independence from shareholders or wealthy owners, allowing us to keep up reporting without bias. It means we can continue to make Jewish Business News available to everyone.
You can support us for as little as $1 via PayPal at office@jewishbusinessnews.com.
Thank you.
–
Israel has slipped from the world's real estate market with the 9th highest price rises in the first quarter of 2013 to 14th in the second quarter, "Global Property Guide" reports. The magazine says that the average Israeli home price fell 2.1% in the second quarter of 2013 compared with the preceding quarter. However prices rose 5.06% in the 12 months ending June 30 2013, just behind New Zealand in 13th place where prices rose 5.24%.
In the year ending March 31 2013, "Global Property Guide" had reported that average home prices in Israel rose 6.34%, the ninth largest rate of home price rises of any country surveyed.
Dubai topped the latest "Global Property Guide" rankings with a 12 month rise of 17.99% followed by Taiwan with a price rise of 14.52% and Hong Kong with 13.7%. The US was in 12th place with a rise of 5.75%.
–
–
Writing on Israel, "Global Property Guide" said, "The average price of owner-occupied dwellings rose by 5.06% during the year to Q2 2013, in sharp contrast with the decline of 0.46% year-on-year to Q2 2012. Despite this, house prices declined by 2.1% during the latest quarter."
Demand is rising sharply. In July 2013, the total number of dwellings sold rose by 12.1% year-on-year to 2, 225 units, according to the Central Bureau of Statistics. On the other hand, the number of dwellings for sale in Israel dropped by 6.2% in July 2013 from a year earlier, to 20, 553 units. In Q2 2013, the total number of dwelling starts fell by 19.8% year-on-year to 8, 797 units, while the number of dwellings completed rose by 15.1% year-on-year to 11, 088 units."
"Israel's economy is expected to grow by 3.6% in 2013, after registering annual GDP growth rates of 3.3% in 2012, 4.6% in 2011, 5% in 2010 and 1.1% in 2009."
–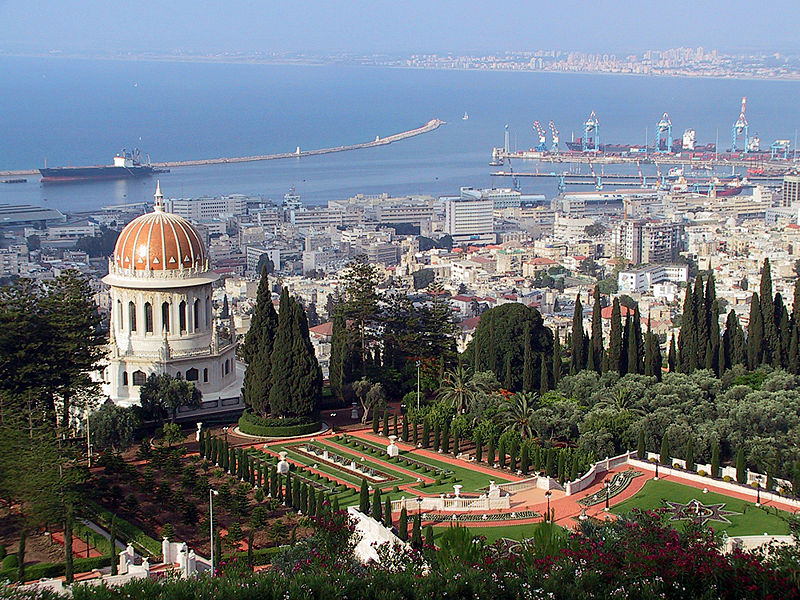 Haifa / Wikipedia
–
Published by www.globes-online.com
–