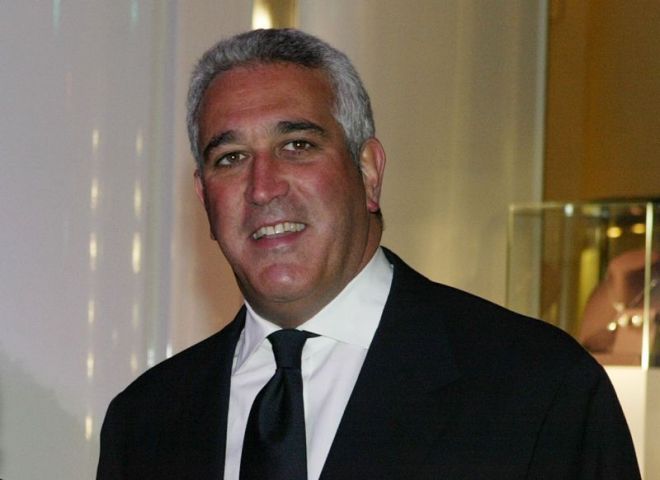 Lawrence Stroll, among the  most successful entrepreneurs in the fashion industry, iis well known as an avid collector of rare and beautiful motor cars,   especially Ferraris.   This week he broke his own personal record, paying out double the reserve price for an almost unique 1967 NART  Spyder convertible.
 Fashion entrepreneur Lawrence Stroll, Canadian born but now based in Europe, is renowned for having an eye for good taste, and for being prepared to invest a lot of money to have beautiful things around him.
Please help us out :
Will you offer us a hand? Every gift, regardless of size, fuels our future.
Your critical contribution enables us to maintain our independence from shareholders or wealthy owners, allowing us to keep up reporting without bias. It means we can continue to make Jewish Business News available to everyone.
You can support us for as little as $1 via PayPal at office@jewishbusinessnews.com.
Thank you.
This time around he excelled himself by winning  a fierce bidding battle for the brilliant red Ferrari Spyder at auction, breaking a couple of records in the process. First of all the $27.5 million that he paid for the car was the highest price ever achieved at auction for a Ferrari , as well as being the most money ever paid out for any Italian car that has come up for auction anywhere in the United States.
–
 What made this particular Ferrari so exclusive and therefore so expensive, was that it was not an ordinary Spyder but a car with a history, being one of only ten of the  275 NART version Spyder to be produced all of which were sold in the United States. The man responsible for introducing the NART Spyder to America was Luigi Chinetti, who, at that time was the official importer for Ferrari luxury sports cars in North America.
During the late sixties when money was bountiful and nobody thought too much about the cost of petrol, Chinetti recognized a niche in the market for a less expensive version of the Ferrari's top of the range 330 GTS and after much cajoling convinced Ferrari to produce some convertible variations of their hardtop 275 GTB
Ferrari eventually agreed and Chinetti began to market their cars creating a bit of excitement by dedicating them to the North American Racing Team (NART) which took part all the major road races in the US.
In total, Ferrari shipped just 10 NART Spyders to Chinetti and they all probably sold, surprisingly on the East Coast where it would be expected that the demand for soft top cars would be a lot less than they would on the West Coast. For whatever reason after these original ten were shipped Ferrari closed the tap on Chinetti, for reasons which to this day remain a mystery.
One of the 10 lucky people who managed to pick up a NART Spyder was the late Eddie Smith of  Lexington, North Carolina, who owned the car from new. Since he passed away in 2007, the car was put in storage until his family decided to put up for auction, with all of the proceeds from the sale going to the various charities that Smith supported in his lifetime.
Now the NART Spyder has become a prize part of Lawrence Stroll's collection, joining the more than 20 Ferraris that he already owns, and regularly takes out for a sprint on his own private race track situated close to Mont Tremblant in Quebec, Canada.
–

Lawrence Stroll was born and raised in Montréal Canada and was almost predestined to follow a career in the high fashion industry, as his father Leo had already built up a considerable reputation marketing leading brands throughout Canada beginning with the Pierre Cardin line for women and children, followed by being awarded the franchise to import and distribute Ralph Lauren's women's and children's clothing to Canada.
Stroll's career has always run in tandem with his longtime business partner Silas Chou, a Hong Kong resident. The pair were introduced to each other by their respective  fathers at  the very onset both their careers. The partnership rapidly developed  more of an  international flair, with their first steps being  to take over the marketing of Ralph Lauren's male clothing range throughout Europe. and especially their world-famous polo shirts.
Following the success with Ralph Lauren, Stroll and Chou surpassed themselves by engineering the rise of the Tommy Hilfiger brand of male clothing during the nineties. Since then they pair have been responsible for the marketing of such high fashion companies as Karl Lagerfeld and Pepe Jeans as well as leading UK-based jewelers Asprey & Garrard.
Despite all of the success in the field of business, Kroll has never relinquished his passion for cars which he confesses to having since his teens. Once again Stroll has succeeded in fulfilling his passion by buying up one of the rarest and most beautiful cars in the World.