–
The decision maintains exclusivity for Copaxone until May 24, 2014.
–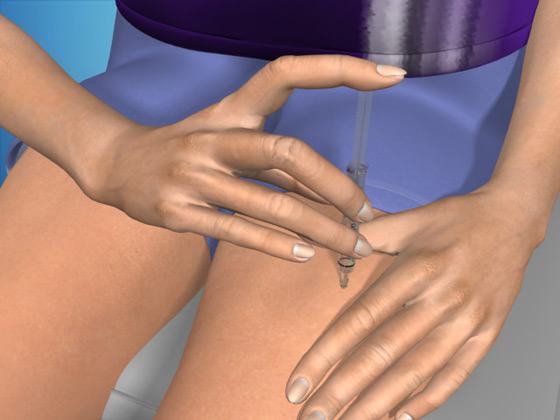 Please help us out :
Will you offer us a hand? Every gift, regardless of size, fuels our future.
Your critical contribution enables us to maintain our independence from shareholders or wealthy owners, allowing us to keep up reporting without bias. It means we can continue to make Jewish Business News available to everyone.
You can support us for as little as $1 via PayPal at office@jewishbusinessnews.com.
Thank you.
Copaxone/ source : dynamik3d.ca
–
On Friday, the US Court of Appeals for the Federal Circuit ruled in favor of generic companies in the patent dispute with Teva Pharmaceutical Industries Ltd. (NYSE: TEVA; TASE: TEVA) over its multiple sclerosis drug, Copaxone. The court upheld the decision by the US District Court for the Southern District of New York in the appeal filed by Momenta Pharmaceuticals Inc. (Nasdaq: MMTA)/Sandoz Inc. and Mylan Laboratories Inc. (NYSE: MYL)/Natco Pharmaceuticals Ltd. (BSE: 52816) against the validity and infringement of four Copaxone patents. The decision maintains exclusivity for Copaxone until May 24, 2014.
Mylan CEO Heather Bresch said, "We expect that it will allow Mylan to launch its generic version of Copaxone on May 25, 2014."
Teva sued Momenta/Sandoz and Mylan/Natco for infringement of patents covering the chemical composition of Copaxone, methods of using the product and processes for manufacturing the product, the latest of which expires on September 1, 2015. The appellate court declared other patents expiring in May 2014 and one patent expiring in September 2015 to be invalid. The appellate court specifically ruled that asserted claims of these patents are invalid for being indefinite.
Teva said, "Teva is disappointed with the court's decision with respect to four of the 2014 patents and the 2015 patent and will appeal today's decision.
Importantly, any purported generic version of Copaxone needs to obtain the Food and Drug Administration's (FDA) approval prior to being made available to the public. At this point, it is unclear what the requirements would be for approval of complex synthetic peptides."
Teva added, "Given the complexity of Copaxone, Teva believes unpredictable differences between a proposed generic product and Copaxone could lead to immunogenic effects in patients. The inability to fully characterize the active ingredients of the product leads many experts to believe that the only way to ensure the safety, efficacy and immunogenicity of any purported generic version of Copaxone would be through full-scale, placebo-controlled clinical trials with measured clinical endpoints (such as relapse rate) in multiple sclerosis patients."
In 2012, Copaxone accounted for $4 billion of Teva's $20 billion revenue.
Published by www.globes-online.com