–
It takes a big man to admit that he may have stayed in the same place for too long. This is exactly what Pincus has done, stepping upwards and sideways from the company he founded, making the path clear for Don Mattrick, most recently in charge of Microsoft's Xbox division, to assume the role of CEO with immediate effect.
–
Please help us out :
Will you offer us a hand? Every gift, regardless of size, fuels our future.
Your critical contribution enables us to maintain our independence from shareholders or wealthy owners, allowing us to keep up reporting without bias. It means we can continue to make Jewish Business News available to everyone.
You can support us for as little as $1 via PayPal at office@jewishbusinessnews.com.
Thank you.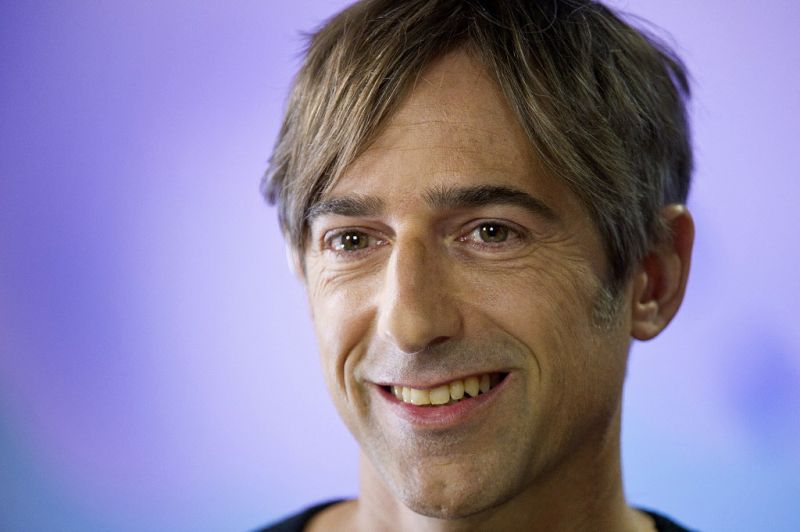 Mark Pincus / Bloomberg
–
/ By Stanley Green /
It was obvious to all and sundry that changes need to be made at the top at Zynga, with their stock degenerating to a level that it was sitting at 30 percent of the company's 2011 $10 per share initial public offering. The problems at Zynga were extremely complex causing Pincus, just last month, to reach the painful decision to cut around 20% of the company workforce, slightly more than 500 jobs.
However it now appears that Pincus has reached the conclusion that the job cuts were not enough, and it was time to bring in some fresh ideas and direction at the top to turn the company around
Mark Pincus will be clearing his desk almost immediately, moving upstairs to the less hands on role chairman as well as holding onto the task of chief product officer. Coming in will be Don Mattrick, who had been the man in charge of Microsoft's entertainment business, and one of the masterminds behind their highly successful Xbox project as well as being a key player in the launch of the Kinect motion controller.  Mattrick comes to Zinga having succeeded in growing Xbox Live online service users from six million when he joined the company in 2007 to close to fifty million today.
When Mattrick's appointment was announced , the new CEO circulated the remaining Zenga staff stating his belief that Zynga is a great business that has yet to realize its full potential. " I'm really proud to partner with a product focused founder like Mark and work with the executive team to grow the DNA of the company and lead this transition, " he summed up.
Pincus confirmed his pleasure and belief in the positive aspects of Mattrick joining the company by emphasising that he had always assured his colleagues on the Zynga board that if they could find someone who they felt capable of doing a better job as the company CEO I'd do all I could to recruit and bring that person in. "I'm confident that Don is that leader." He wound up
The task that Mattrick will face to bring Zenga around makes for some frightening reading. During the first quarter of 2013, Zynga reported an 18 percent revenue decline from $321 million to $263.6 million, while the number of people who were regarded as being regulars for Zynga games, who played at least once a month fell from 292 million to 253 million in the corresponding months of last years, while the number of Zhynga followers who played daily fell by 21 percent from 65 million to 52 million.
Within the industry those in the know insist that if  anyone can get Zhynga up and running it will be Mattrick, with Pincus himself describing him as one of the top executives in the overall entertainment business. Not only was he an outstanding success at Microsoft, but also in his role as president of worldwide studios at Electronic Arts Inc.,  a company he joined after they bought out his own start-up Distinctive Software, which he started when just 17 years old.
According to reliable sources Zhynga came in  dangling  some pretty impressive carrots  in front of Mattrick to persuade him to join the company,  principally  a salary package worth approximately $50 million annually. In addition Mattrick can also expect some generous pay and stock awards worth at least a further $10 million a year in the future,  on condition  he achieves his recovery targets.
The markets obviously like the idea, with immediately after the announcement Zynga's stock jumped shot up by over 10% or 29 cents, to close at $3.07, later rising a further 16 cents in after-hours trading to hit $3.23 the highest figure it has been at for months, but still well short of the $10 per share that it was valued immediately after the initial IPO.