–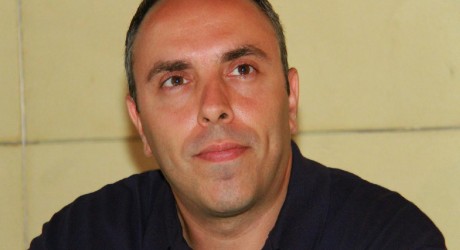 –
/
By Maya Yarowsky,  

NoCamels
/
How does one go from being an unemployed marketer to a serial entrepreneur and then CEO and founder of three widely successful startups? That's the (several) million dollar question you will have to ask Yaron Samid, the Israeli who, on top of his plethora of titles, still finds time to mentor up-and-comers in the Israeli startup group he co-founded,  
TechAviv
.
Following his file-sharing platform Pando and DeskSite, an advertising app for tablets and computers, Samid's latest endeavor, BillGuard, which sets out to protect you from "grey charges" on your credit card,  has got the tech and banking worlds watching.
Making it big in the Big Apple
Please help us out :
Will you offer us a hand? Every gift, regardless of size, fuels our future.
Your critical contribution enables us to maintain our independence from shareholders or wealthy owners, allowing us to keep up reporting without bias. It means we can continue to make Jewish Business News available to everyone.
You can support us for as little as $1 via PayPal at office@jewishbusinessnews.com.
Thank you.
Born in Haifa, Israel, Samid comes from a family of engineers and mathematicians whose talent brought them to the United States when he was only a toddler. While his father worked for NASA and envisioned his son becoming an engineer, Samid's first steps after high school were hesitant.
He dropped out of his degree at the University of Maryland Engineering School a year in to try it out at the Technion, Israel's Institute of Technology. Soon he was back in Maryland, however, to complete a degree in business.
–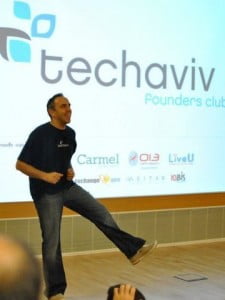 Samid was then harkened to the Big Apple to work for a fancy public relations firm in the heart of Times Square. But it didn't take long before he got fired for being, as he explains it, "too creative".
According to Samid, "it was the best thing to ever happen to me because the day I got fired, I found a classified ad for a little firm called Forman Interactive that later became Register.com. It later went public and sold as a billion dollar company."
Witnessing his first major exit at age 24, the only place left for Samid to go was up. "It was after this that I got the bug for entrepreneurship and the process of taking a concept and manifesting it into something real." This bug once again brought Samid back to his homeland to work for the BackWeb in product management, and from there to build up three startup companies that have made Samid a profitable businessman.
Giving back to the startup nation
When Samid isn't busy running the US and Israeli branches of BillGuard, or attending to his growing family, he spends his time helping the Israeli startup community flourish.
Samid founded TechAviv mostly as an ode to the Startup Nation: "I wanted to give back to the community of entrepreneurs who I have worked with as a mentor and I was very inspired by seeing other people build companies. TechAviv started out with 20 Israeli startup founders and I organized a monthly meeting to hang out, show each other our products, and to get advice."
Soon, TechAviv would grow to include over 3, 000 startup founders (by invitation only) and Venture Capitalists at four branches in the tech-hubs of Israel and the US: Tel Aviv, New York, Silicon Valley and Boston.
Samid says that, "career-wise, it is probably the most rewarding thing I have ever done. TechAviv is the kind of thing that you do for the community without an agenda to get something back from it."
–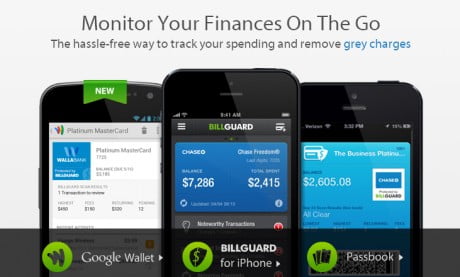 Samid himself may not actually get something back from TechAviv, but its members surely do, with a unique partnership of startups in all stages of life, from beta to big revenue-reeling names. "The older guys are actually really helpful to the younger guys in a voluntary way, " and with stars like Waze, OutBrain and MyHeritage in the mix it's hard to doubt his assertion.
Samid believes one of the most important ingredients for TechAviv's success is to "blur the line between founders and investors." Samid described the initial encounters between startup founders and VCs as "an awkward first date, " but when they are put in the same room, it gets the creative juices flowing.
Another important element if TechAviv is, Samid adds, is to provide the "emotional captial" that's necessary to keep going: "Most people will hit their head on the wall 10 times and give up, but it's the entrepreneur that will try that 11th time and TechAviv provides these entrepreneurs the fuel they need to try again."
Guardian Status
When asked about his latest startup BillGuard, Samid's entrepreneurial ambitions shine through. One of the first things he expresses about BillGuard is that "it could be an IPO caliber business." What makes BillGuard stand out from all of Samid's other endeavors is that the idea sprang from something that happened to him personally. He could best describe this phenomenon with an off-the-cuff quote, "All great innovations are not created by the early risers, but by the lazy man trying to find a better way to solve his problem."
The story goes something like this: Samid was faced with a weird credit card charge, so he Googled it to see if it would get any hits. To his surprise, he found a number of queries with people complaining about the very same charge. Now most people wouldn't even think of entering the charge into Google, and that's when Samid realized that a kind of "collective brain" of credit card charges needed to be created to warn people about common grey charges.
"The idea is to create a network of people that would band together to protect each other simply by reporting a dispute to their bank, calling someone, or posting a Tweet."
Samid partnered with Raphael Ouzan, a former member of a special technology and intelligence unit in the Israel Defense Forces known as 8200, who brought along a number of people from his team, and began pitching his idea to big banks in the United States. With $13 million in investments from names like the Founders Fund and Innovation Endeavors, Samid and Ouzan seem to be on track to receive guardian status. When asked about how it feels to be a guardian, Samid commented, "I guess that this is what a cop feels like because it's such a privilege to protect people. I hardly ever feel like I am at work and it's what gets me up in the morning."
At Google's 2013 I/O developer conference, it was announced that BillGuard's technology will be integrated into Google Wallet, Google's virtual wallet for in-store and online shopping.
–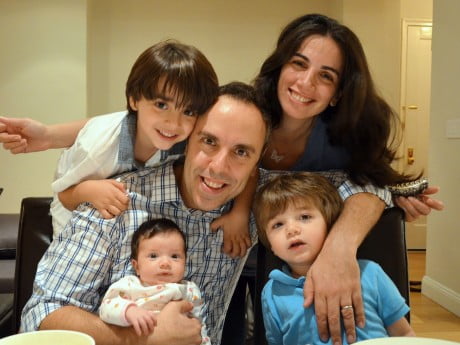 When asked about his favorite startup (besides BillGuard) Samid mentions Outbrain, the startup founded by another Yaron, Yaron Galai, that you might be familiar with for finding the "recommended pages" at the bottom of content websites.
Samid also expresses his faith in the Israeli startup beat: "Start-ups are as here to stay as any other part of the ingrained Israeli culture, because our whole nation is one big startup. Israelis have, and always will be, entrepreneurs."
As to advice for budding entrepreneurs, Samid has this to say (not endorsed by Nike): "Just do it! Everyone is scared to take the first step and embarrassing themselves, but they forget that that's life."
Samid's mantra of trying everything seems to pay off, but he also believes that it's the Israeli culture, which is not scared of  embracing of failure, that plants the startup seed in an increasing number of young people.
His last piece of advice may seem odd for such a calculated person (I mean he does check his credit card charges on Google): "Don't overthink it. Go home, turn off the TV, learn how to code, and get out there."
NoCamels – Israeli Innovation News